Today's Daily Horoscope For August. 28th, 2023 – MONDAY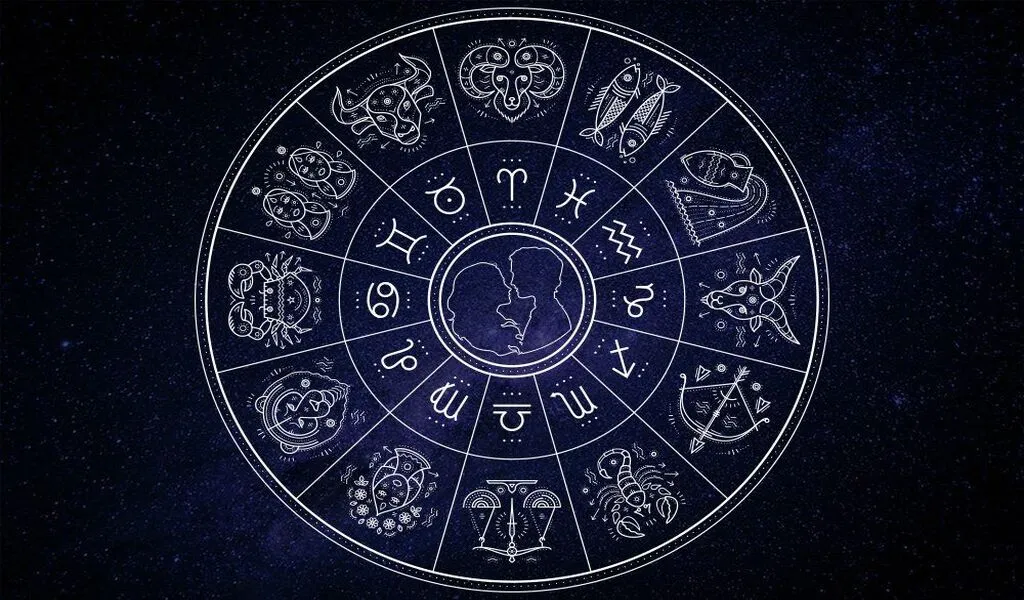 (CTN NEWS) – Daily Horoscope  – How prepared are you for the day? Are you aware of what to look out for? Check out your daily horoscope for August 28th, 2022, below to find exactly what your stars have in store for you!
THE DAILY HOROSCOPE FOR AUGUST 28th, 2023, IS BELOW
DAILY HOROSCOPE FOR ARIES  | Mar 21 – Apr 19
You've been going the extra distance, radiantly. Your efforts have been dedicated to ensuring everyone around you is content. However, amidst this grand undertaking, there's one individual you've unintentionally overlooked: yourself, dear Aries.
During this retrograde season, bear in mind: grant yourself the freedom to decelerate, to simply exist, and to inhale serenity. Engage in your favorite book, savor your coffee a touch longer, and observe the world's pace slow down.
On a supplementary note, if you've been on the lookout for a new space, now is a propitious time to embark on the quest for a new abode!
DAILY HOROSCOPE FOR TAURUS  | Apr 20 – May 20
Should you be concerned that discussing your thoughts might disrupt the harmony, consider the potential harm that comes from sweeping issues under the rug.
During this retrograde season, keep in mind: express your truth boldly and without apology. Simultaneously, create an environment where the other party can also open up about their concerns.
This approach is the sole path to reestablish equilibrium and discover a resolution that benefits all parties involved.
DAILY HOROSCOPE FOR GEMINI  | May 21 – Jun 20
You're right in the midst of it, Gemini! You're living the life you once envisioned for yourself long ago. So, step out of your mind and journey back to your heart. Allow the love, gratitude, expansion, and grace to wash over you.
Embrace the present and anticipate what's on the horizon. Have faith that blessings will multiply as you forge ahead.
As the upcoming full moon approaches, some of you might experience a significant shift in your interpersonal connections. Prepare to welcome new companions into your soul circle and reunite with those kindred spirits you've lost touch with.
There's also a chance that co-living arrangements might be on your mind. If choosing such a path aligns with the version of yourself you've been envisioning, the answer is a resounding 'yes'!
DAILY HOROSCOPE FOR CANCER | Jun 21 – Jul 22
Understood, Cancer! Your determination is soaring, and the urge to tackle everything simultaneously is strong. During this retrograde season, keep in mind that rushing is unlikely to yield favorable outcomes.
Instead, direct your attention toward consistent, purposeful effort. Gradual, intentional strides will guide you toward growth, dear moon child. As for your romantic connections, stability is on the horizon.
You're creating room for someone who ignites the best within you and fearlessly expresses their emotions. Word around the cosmic gathering: embrace the enchantment enveloping you in this very moment.
DAILY HOROSCOPE FOR LEO  | Jul 23 – Aug 2
The viewpoints of others hold no weight. Don't permit the judgments of those in your vicinity to hinder your pursuit of your authentic journey. Today, the invitation is to contemplate the commitments you pledged to yourself during the new moon in your sign.
Adjust as needed and initiate steps forward. Recognize that you're entirely backed in your endeavor to weave your dreams, and that the aid and encouragement you require at each phase will be consistently bestowed upon you.
DAILY HOROSCOPE FOR VIRGO  | Aug 23 – Sep 22
Imagine if we told you that destiny is essentially your higher self exercising free will. Each encounter, without exception, is impeccable and meticulously chosen by you, aimed at propelling growth, broadening your perspectives, and elevating your awareness.
Thus, release the need to decipher 'the who,' 'the what,' and 'the why,' and instead embrace the revelations of this divine play unfurling before you. Virgo, you find yourself at a pivotal juncture. Plant distinct intentions for the future appearance of your life.
READ MORE: DAILY HOROSCOPE
DAILY HOROSCOPE FOR LIBRA  | Sep 23 – Oct 22
Here are profound words from Elizabeth Gilbert's bestselling book "Eat, Pray, Love" for you to ponder as you embark upon your day: "You must participate relentlessly in the manifestations of your own blessings.
And once you have attained a state of joy, you should never be complacent about nurturing it.
You must put forth a great effort to continually ascend towards that happiness, to remain buoyant atop it." Allow yourself a kind gesture, Libra: instead of fixating on what's behind and what didn't go as planned, shift your focus to what lies ahead.
A sensation hints that you're prepared to step into the realm of miracles! There's a feeling that you're poised to summon and embrace what you both desire and deserve, radiantly.
DAILY HOROSCOPE FOR SCORPIO  | Oct 23 – Nov 21
The reality is, our existence won't consistently resemble rainbows and sunshine, despite the abundance of uplifting self-assurances. The moments of discomfort and challenges are an eternal component of the bundle.
Therefore, embrace. Embrace both the bright and the gloomy days with elegance, recognizing that the act of acceptance has the power to reshape your situation.
Word on the cosmic grapevine: life intricately arranges the exact experiences needed for our maturation and progress.
DAILY HOROSCOPE FOR SAGITTARIUS  | Nov 22 – Dec 21
In the current cosmic climate, the lesson of impermanence takes center stage. The understanding that holding onto what has fulfilled its role in your journey is an exercise in futility.
Thus, grant yourself a kind gesture: inhale deeply and release your illusory grip on control. Offer the present of acceptance as you yield to the natural flow of events. Word on the cosmic street: the universe is orchestrating events in your favor, my friend.
DAILY HOROSCOPE FOR CAPRICORN  | Dec 22 – Jan 19
Your beloved term in the English lexicon commences with 'W' and concludes with a 'T'. Of course, we're referring to wanderlust, Capricorn! Regard this as your signal to grab a pendulum and unfurl the global map before you.
It's evident that you're poised for your upcoming grand escapade. For those Saturnians engaged in long-distance relationships, there's a nudge to embrace risk-taking. Keep in mind that the future is an empty canvas, eager to be adorned with the most vibrant and audacious hues.
DAILY HOROSCOPE FOR AQUARIUS  | Jan 20 – Feb 18
Here's a little insider info for you, Aquarius: the Universe operates with flawless precision, always striving to offer you the most incredible journey during your time on Earth.
Hence, there's no need to overly stress about the seeming chaos or the plans that aren't falling into place. Release that resistance and welcome the chance to evolve in unique ways. It's as if a sign is pointing towards your imminent self-discovery in the upcoming months!
DAILY HOROSCOPE FOR PISCES  | Feb 19 – Mar 20
Monday gloom? Not a chance. Today, you're geared up to conquer the unimaginable. Just don't forget to maintain a steady pace. Consistent effort is the key as we navigate through retrograde season.
Talking about retrogrades, glitches in communication might be a recurring theme right now. Stand by your truths and express them with unwavering confidence. Allowing for mistakes is definitely not the way to go.