Today's Daily Horoscope For August. 27th, 2023 – SUNDAY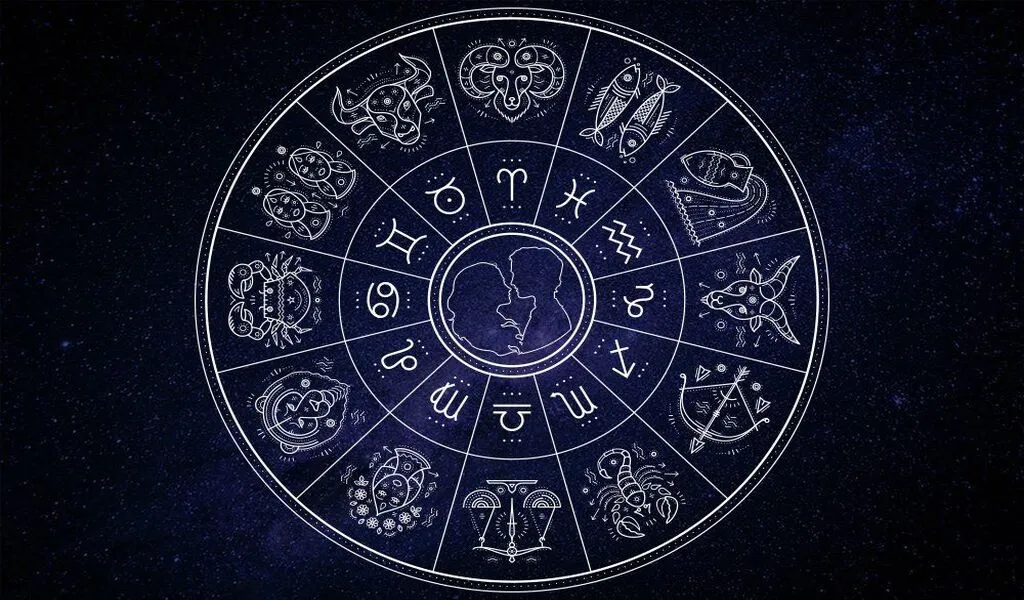 (CTN NEWS) – Daily Horoscope  – How prepared are you for the day? Are you aware of what to look out for? Check out your daily horoscope for August 27th, 2022, below to find exactly what your stars have in store for you!
THE DAILY HOROSCOPE FOR AUGUST 27th, 2023, IS BELOW
DAILY HOROSCOPE FOR ARIES  | Mar 21 – Apr 19
This weekend, you're embarking on the quest for that sought-after work-life balance everyone's discussing. You're mastering the art of self-care, giving precedence to your well-being, savoring nutrient-packed greens, and embracing moments of tranquility.
Consider this perspective: nourishment serves as medicine. By consuming ingredients harmonious with your body, you're not only fostering self-healing but also elevating your inner energy.
In line with this, establishing a connection with nature and the elements to ground yourself emerges as a pivotal theme this weekend.
Thus, gather your closest companions and venture into the woods for some joyful escapades. Heard at the cosmic symposium: there's hardly a challenge that can't be eased by some delightful sunshine.
DAILY HOROSCOPE FOR TAURUS  | Apr 20 – May 20
You've journeyed a long way to second-guess yourself, Taurus! You haven't traversed this distance to dim your radiance or allow others' opinions to tarnish your brilliance.
It's time to shed that cloak of invisibility, don't you think? Offer yourself the motivational dialogue you require to present the most vibrant and audacious rendition of yourself in this vast and challenging world.
Your elevated self is creating a haven for you to generously share the numerous talents bestowed upon you in this lifetime.
DAILY HOROSCOPE FOR GEMINI  | May 21 – Jun 20
Each of us must undertake necessary actions to endure, which is completely acceptable, Gemini. However, don't allow the relentless hustle to obstruct your pursuit of your true calling!
Today, the universe urges you to release your wellspring of creativity, to craft art, to weave melodies, and to conjure enchantment.
In moments of uncertainty, gently shut your eyes, attune yourself, and inquire: How can I offer selfless service? How can I wholeheartedly fulfill my divine mission?
DAILY HOROSCOPE FOR CANCER | Jun 21 – Jul 22
What are your sentiments regarding commitment, Cancer? How do you envision the life you desire? It's a moment to engage in a candid and transparent dialogue, dear moon child.
It's time to voice your authenticity, regardless of the vulnerability it entails. Recall, not everyone possesses your telepathic abilities.
Even single crabs are receiving a lesson in the potency of communication. It's likely that the potential admirer is held back by shyness from taking the initial step. If you're also experiencing emotions for them, don't hesitate to express your sentiments openly.
DAILY HOROSCOPE FOR LEO  | Jul 23 – Aug 2
Suffering, Leo, doesn't stem from conclusions themselves. Rather, it emerges from our deep connection to our desires for circumstances to unfold a certain way, adhering to our preferred path in the tangible world.
Therefore, release your grip. Release it with affection and thankfulness. Grasp the wisdom the Universe is imparting, especially if it's a lesson you've evaded for a while.
Have faith that you will eventually transform the very element that caused your heartache into a source of blessings.
DAILY HOROSCOPE FOR VIRGO  | Aug 23 – Sep 22
"Life is continually aligning in my favor, and I can afford to ease up a bit. I'm entrusting this to the universe." Reflect on these profound words by Abraham Hicks as you embark on your day, Virgo.
A gentle nudge: your current place is precisely where you're meant to be, and circumstances are truly unfolding in your favor.
Immerse yourself in the aura of miracles, spirited soul! Consequently, you'll observe that the journey toward financial expansion will also be a prevailing theme for you in the upcoming months.
Set forth your intentions for the life you envision and prepare to invest your efforts.
READ MORE: DAILY HOROSCOPE
DAILY HOROSCOPE FOR LIBRA  | Sep 23 – Oct 22
You're precisely in the place where you're meant to be, and that vision board you've crafted is an enchanting reverie. However, the desires you're beckoning forth won't materialize autonomously.
Wisdom for the discerning: ready your strategy for action. Embracing your pragmatic side and taking steps where needed is strongly advised at this juncture.
On a supplementary note, if you sense the inclination to harmonize your efforts with someone, extend your hand with a proposition.
Unveil your dreams, your ambitions, and your grand panorama to them. There's a hunch that the convergence of complementary energies will pave the way for something magical!
DAILY HOROSCOPE FOR SCORPIO  | Oct 23 – Nov 21
Certainly, it's a fact that all things have their conclusions; impermanence is an intrinsic facet of life in the earthly realm. Yet, relinquishing isn't rendered any simpler, Scorpio.
Grant yourself a kindness by making room for the entirety of it—the sorrow and the chaos. Simultaneously, retain the awareness that time wields a remarkable capacity to mend us and empower us to advance.
The bright side? You'll soon realize that the Muse is nearby, as is a fervent longing to manifest through you. Revisit your canvas, you exquisite soul.
DAILY HOROSCOPE FOR SAGITTARIUS  | Nov 22 – Dec 21
Sagittarius, your heart has forever danced to its own rebellious rhythm. A wild bloom amidst gardens adorned with roses and lilies! Hence, be kind to yourself and refrain from compromising your authenticity.
Embrace the presented opportunity solely if it resonates with your essence. Of course, that doesn't warrant obstinacy. Flexibility serves as your superpower, enabling you to discover common ground between your aspirations and the expectations of others.
DAILY HOROSCOPE FOR CAPRICORN  | Dec 22 – Jan 19
However, you didn't arrive here to take a backseat role! You didn't arrive here to be a supporting character in someone else's narrative!
Your purpose is to embody yourself, to shine as the most radiant and audacious rendition of you, and to express your true essence without constraints.
The moment calls for you to harness the protagonist's energy that you're renowned for! In matters of love, you might discover an attraction towards someone who's rather flamboyant.
A certain individual who possesses a knack for captivating a room's attention. Don't allow their vibrant persona to daunt you, Capricorn. Embrace your own strength and initiate that daring step forward.
DAILY HOROSCOPE FOR AQUARIUS  | Jan 20 – Feb 18
"Your suffering stems from within you. Your bliss springs forth from within you. No one else bears this responsibility – solely you, and you alone."
Aquarius, these profound words from philosopher Osho beckon you to reflect upon them as you inspect the baggage you've carried. The hour has come to release the old narrative, dear one.
It's time to liberate yourself from outdated beliefs that entangle you in a repetitive cycle. Remember, you are the architect of your reality, and it is your thoughts, expressions, and deeds that will script the forthcoming chapter of your life!
DAILY HOROSCOPE FOR PISCES  | Feb 19 – Mar 20
Quoting the insightful words of American dancer and author Gabrielle Roth, "Dancing, singing, storytelling, and silence serve as four universal healing balms."
A notion to ponder as you savor your morning tea, lovely soul. Allow this soulful insight to rekindle your connection with the cosmic rhythm and empower you to manifest your expression guided by the divine.
The avenue of self-expression holds not just healing, but also emancipation from myriad entanglements. Here's to cultivating additional room for joy, abundance, delight, and playfulness!