Today's Daily Horoscope For Sep. 18th, 2023 – MONDAY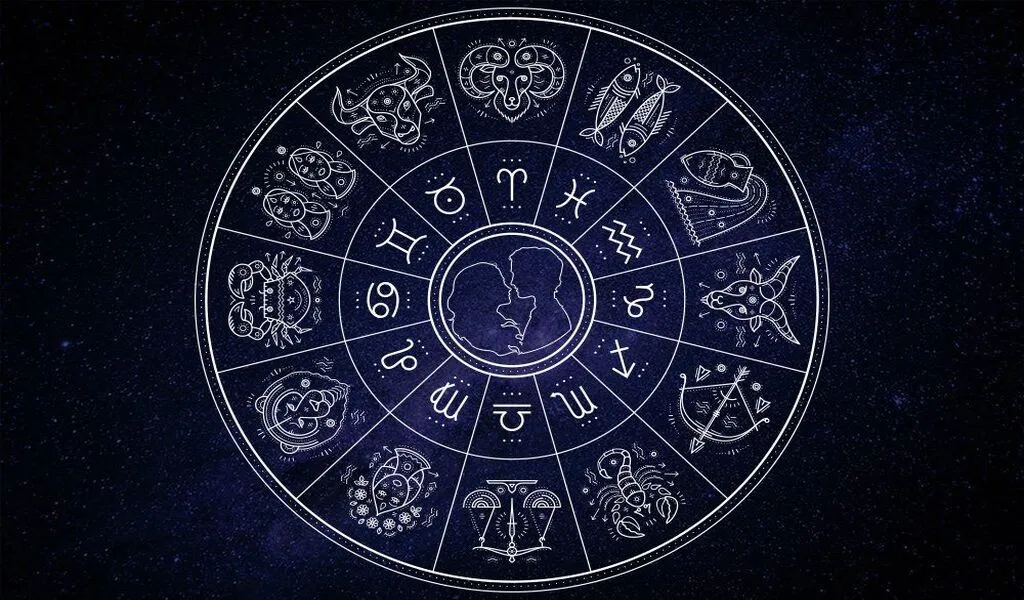 (CTN NEWS) – Daily Horoscope  – How prepared are you for the day? Are you aware of what to look out for? Check out your daily horoscope for September 18th, 2022, below to find exactly what your stars have in store for you!
THE DAILY HOROSCOPE FOR SEPTEMBER 18TH, 2023, IS BELOW
DAILY HOROSCOPE FOR ARIES  | Mar 21 – Apr 19
What if it happens to be a Monday? You might find yourself in the mood to let loose and have a wild time with your closest friends. The desire to go out and have a memorable night, painting the town in vibrant hues of red, pink, and purple, might strike you.
However, it's crucial to keep in mind that while Mercury may no longer be in retrograde, its shadow period still lingers. So, it's wise to resist the temptation of accidentally calling an ex or sending a risqué 2 am text that you might regret later.
Furthermore, for some, this might be a time to explore unconventional approaches to dating and relationships. But before you dive into intimate situations, be sure to establish clear boundaries and rules with your potential partners.
DAILY HOROSCOPE FOR TAURUS  | Apr 20 – May 20
The advocates of manifestation will insist that it's essential to stay true to yourself. You must continue to act in harmony with your intentions and maintain consistency in your endeavors.
The finer details of "how" and "why" things come to fruition aren't within your control. If you're a Taurus, this resonates with you perfectly! This week, anticipate a season of reaping what you've sown, and brace yourself for a delightful array of surprises.
Take a moment to express gratitude for the abundance and the opulence that are flowing into your life so effortlessly. Adjusting your inner frequency to gratitude will turn you into a magnet for even more blessings!
DAILY HOROSCOPE FOR GEMINI  | May 21 – Jun 20
Gemini, your most valuable asset at this moment is your tranquil and composed mind. You are currently making choices and decisions with a sense of serenity.
Your ability to perceive the broader perspective and dedicate yourself to the necessary efforts is allowing you to experience consistent advancement.
Importantly, you're not fixated on immediate results; instead, you grasp that outcomes materialize in their own divine timing, guided by the enduring principle of cause and effect.
DAILY HOROSCOPE FOR CANCER | Jun 21 – Jul 22
Reflecting on retrograde season, the key lesson learned is "don't chase, attract!" It's clear that you've grasped the concept that divine timing consistently operates in your favor.
You have confidence that everything you require will naturally flow into your life precisely when it's meant to. So, take a step back and let go, dear one. Allow the miracles to gracefully unfold.
Open your heart to embrace the love, affection, abundance, and prosperity that are currently on their way to you. In the cosmic symposium, a resounding message can be heard: "Who says you can't have it all, dear?"
DAILY HOROSCOPE FOR LEO  | Jul 23 – Aug 2
Perhaps the pain you're experiencing won't simply vanish on its own. Maybe that pain is seeking your gentleness and your loving attention. This week, the universe is urging you to take a seat with yourself, to nurture a sense of stillness, and to embark on an introspective journey.
If your healing journey necessitates reaching out to someone else and engaging in a crucial conversation, then don't hesitate to do so. However, always keep in mind that every individual possesses free will, and we cannot dictate the final results of our actions.
DAILY HOROSCOPE FOR VIRGO  | Aug 23 – Sep 22
Virgo, we understand that love can be a complex journey. Sometimes, it lingers, leaving its mark in unexpected corners of our hearts. The crucial lesson to carry with you now is that everything is unfolding for your benefit, not against you.
Your higher self is providing a sanctuary for you to cleanse and release, creating space for fresh beginnings. It's a time for elevation, adventurous soul!
Now, it's essential to envision the most splendid possibilities and trust that the Universe will meet you there. But remember, don't let all your time be consumed by "doing the work."
Set aside moments for relaxation, joy, and indulging in life's pleasures. Carve out time for play and let your spirit soar.
READ MORE: DAILY HOROSCOPE
DAILY HOROSCOPE FOR LIBRA  | Sep 23 – Oct 22
Here's a Monday morning reminder for you, dear Libra: your past failures do not define your essence. What truly sets you apart is your capacity to rise and present yourself, no matter what may have transpired before.
So, stand up and be present, even in the face of past setbacks, whether they were yesterday, the day before, or beyond.
There's a strong sense that you possess the potential to turn your most audacious dreams into reality right now!
Turning to matters of the heart, the cards draw your attention to a potential romantic interest who is not only affectionate but also brimming with passion. Brace yourself for a week filled with excitement and allure, you adventurous soul!
DAILY HOROSCOPE FOR SCORPIO  | Oct 23 – Nov 21
The challenging news is that you may not have the ability to change your current circumstances, Scorpio. However, the good news is that you always have the power to choose a different response.
So, I encourage you to opt for a new way of reacting, one that aligns with your highest and most positive interests. If necessary, don't hesitate to sever ties with the past.
It's true that the unknown can feel daunting, but consider this a gentle reminder to practice patience and grant yourself permission to make a few mistakes along the journey. And here's one more piece of advice:
if you've been contemplating rekindling a relationship with an ex, take a moment to reflect on why things didn't work out in the first place.
DAILY HOROSCOPE FOR SAGITTARIUS  | Nov 22 – Dec 21
We understand, Sagittarius, that being all about love, light, and positivity isn't always possible. However, that doesn't mean you need to dwell in sorrow indefinitely.
It's vital to realize that life events are unfolding for your benefit, not against you. Trust that there's a divine plan at play, and sometimes, achieving alignment with your highest and greatest good requires letting go of what no longer serves you.
Take a deep breath, release your illusion of control, and perhaps enjoy a spicy margarita while the chaos unfolds. After all, in the grand scheme of things, it's all part of a cosmic simulation!
DAILY HOROSCOPE FOR CAPRICORN  | Dec 22 – Jan 19
Capricorn, it's clear that you're currently reveling in the spotlight, basking in the attention you're receiving.
However, there's an important consideration to keep in mind: your admirers might not be aware that you're simply going along for the ride without deeper intentions. Therefore, it's wise to tread carefully to avoid unintentionally leaving a trail of hearts in your wake.
Consider open and honest communication to ensure that others understand your true intentions and what you're seeking in your interactions. This way, you can navigate your connections with clarity and sensitivity.
DAILY HOROSCOPE FOR AQUARIUS  | Jan 20 – Feb 18
Here's some food for thought, Aquarius: are you holding onto the narrative of victimhood? Consider how you might be perpetuating repetitive patterns in your life. Most importantly, explore ways to break free from these old cycles and discover a sense of liberation.
If it feels like you're currently navigating a dark and challenging phase, acknowledge that it's temporary, like all things in life. So, grant yourself the kindness of hitting the reset button.
Envision the most favorable outcome, and be ready to put in the necessary effort to manifest the new reality you're imagining for yourself. Rest assured, the universe is supporting you every step of the way, dear one!
DAILY HOROSCOPE FOR PISCES  | Feb 19 – Mar 20
You find yourself in a state of serene acceptance with your current circumstances and the unfolding of events. You recognize the perfection of the divine plan and understand that you're supported in ways that exceed your imagination.
To kick off the week, consider indulging in sacred self-rituals that resonate with your heart. Alternatively, take some time to visit a place you cherish.
It could be a cozy café serving homemade delights, a sanctuary where you can experience a soothing massage, a sacred spot that connects you with divine energies, or even an adventurous venture into the unknown, dancing beneath the starry night sky.
If it brings a smile to your face and stirs the melody of your soul, rest assured that you're on the right path.