Chiang Mai's Vegan Food Paradise: Top 5 Restaurants to Satisfy Your Plant-Based Cravings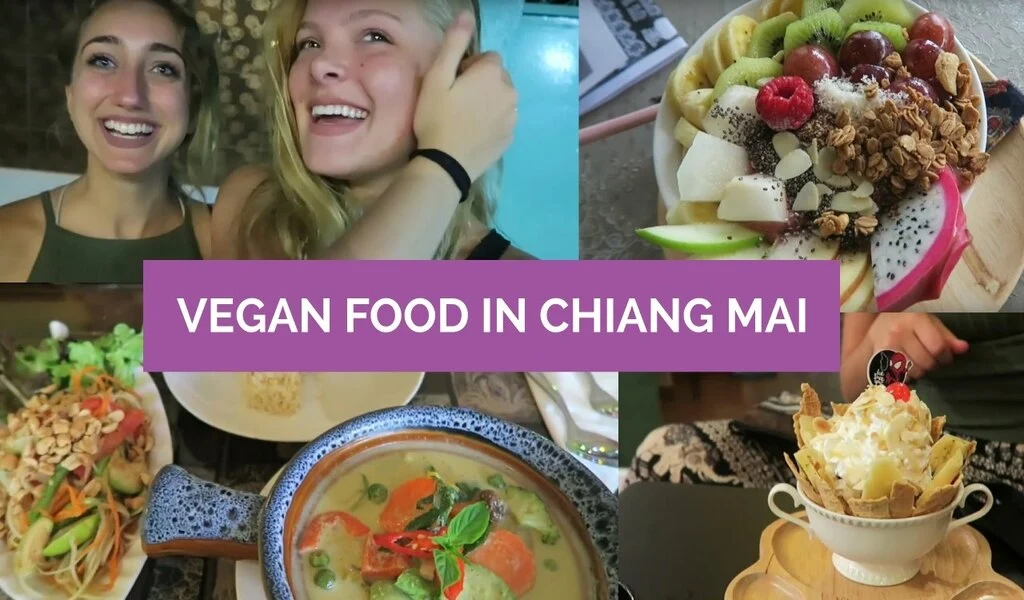 (CTN News) – When it comes to finding delectable vegan cuisine in Chiang Mai, look no further. We have meticulously scoured the city to present you with a comprehensive guide to the top 5 vegan restaurants that promise an unforgettable dining experience. Whether you're a dedicated vegan or simply looking to indulge in healthy, plant-based options, Chiang Mai has something to offer everyone.
1. A Vegan Haven: Anchan Vegetarian Restaurant
Anchan Vegetarian Restaurant stands as an oasis for plant-based enthusiasts in the heart of Chiang Mai. This culinary gem offers an extensive menu, each dish carefully crafted with locally sourced, fresh ingredients. From vibrant salads bursting with flavors to aromatic Thai curries, this restaurant excels in serving authentic Thai vegan cuisine.
Must-Try Dish: Green Curry with Eggplant and Tofu – A harmonious blend of spices, creamy coconut milk, and tender tofu that will tantalize your taste buds.
2. Vegan Fusion at Free Bird Café
For those seeking a fusion of global flavors with a vegan twist, Free Bird Café is your go-to destination. Nestled in the historic old town of Chiang Mai, this café offers a diverse menu with options ranging from Mexican burritos to Japanese sushi – all crafted with a vegan touch.
Must-Try Dish: Vegan Sushi Platter – A visually stunning assortment of sushi rolls made with fresh, colorful vegetables and plant-based protein.
3. The Cozy Retreat: Goodsouls Kitchen
In the laid-back ambiance of the Nimman area, you'll find the cozy haven known as Goodsouls Kitchen. This charming eatery is famed for its wholesome vegan fare, including hearty sandwiches, soul-soothing soups, and an array of fresh smoothies.
Must-Try Dish: Avocado and Chickpea Sandwich – A delightful fusion of creamy avocado and protein-rich chickpeas, served on freshly baked whole-grain bread.
4. Raw Vegan Elegance: Rustic & Blue
For the health-conscious foodies among us, Rustic & Blue is a revelation. This restaurant offers a delectable range of raw vegan dishes that are as visually appealing as they are nutritious. From raw pizza to zucchini noodles, every plate here is a work of art.
Must-Try Dish: Raw Vegan Chocolate Tart – A guilt-free indulgence that combines the richness of chocolate with the goodness of raw ingredients.
5. Cultural Vegan Flavors at Taste from Heaven
Last but certainly not least, Taste from Heaven is an institution in Chiang Mai's vegan dining scene. This restaurant combines traditional Thai recipes with a vegan twist, delivering flavors that are both authentic and cruelty-free.
Must-Try Dish: Massaman Curry with Seitan – A fragrant and sumptuous curry that showcases the perfect balance of Thai spices and tender seitan.
In conclusion, Chiang Mai boasts an array of remarkable vegan restaurants that cater to diverse tastes. These culinary establishments prioritize quality, flavor, and sustainability, making them not only delightful but also environmentally conscious choices. Whether you're a seasoned vegan or simply looking to explore plant-based options, these top 5 vegan restaurants in Chiang Mai have something exceptional to offer. So, embark on a gastronomic journey and savor the flavors of cruelty-free cuisine in this vibrant Thai city.