Common Misconceptions Being Spread About Crypto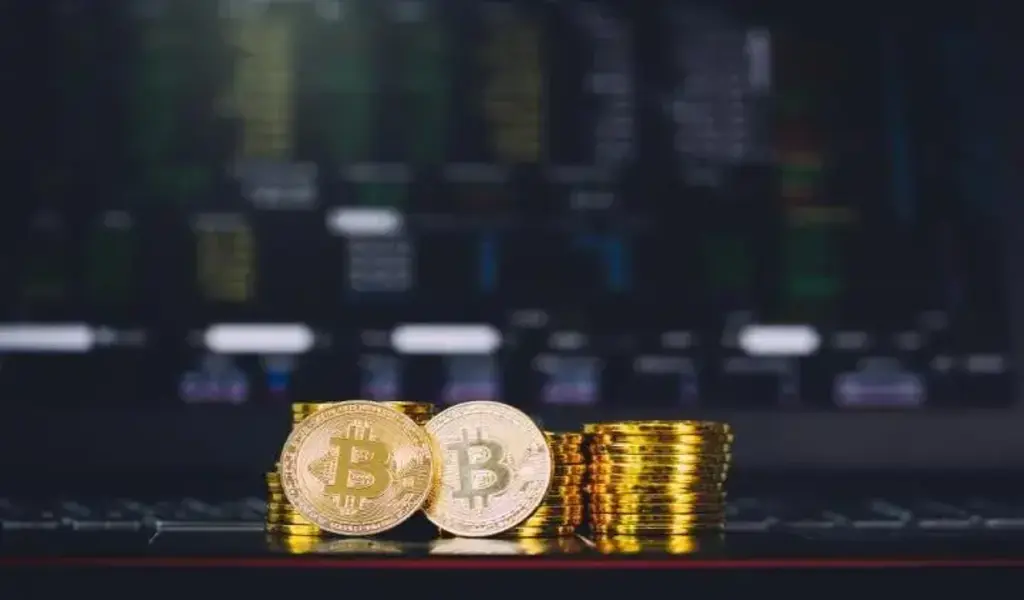 Even though cryptocurrency has been around for over 12 years, there are still numerous misconceptions about it, both as a concept and as an industry.
However, such misconceptions continue to follow the crypto community today as well as deter companies and individuals who want to mine Bitcoin (BTC) or Altcoins (Alt) such as Dogecoin (DOGE), Ethereum, Wakanda Inu, and more. (WKD), Litecoin (LTC), Binance Coin (BNB).
Keeping this in mind, today in this blog, we would like to debunk and correct some of the misconceptions and myths related to crypto. If you're looking for a top-tier platform to trade your crypto assets, consider using Chrominator.
Common misconceptions about crypto.
Cryptocurrency is anonymous.
When Bitcoin first appeared, it was considered an anonymous financial exchange medium that was completely untraceable and untraceable. However, over time it turned out that this was not entirely true; Not only with BTC, but also with other altcoins.
Crypto wallets are usually pseudonymous rather than anonymous – which simply means that the wallet associates an identity with your wallet.
However, this identification is usually found in the form of a string of scrambled numbers and letters. Even though real names are not associated with crypto addresses, transactions can be traced back to real people.
Also, Bitcoin and other Altcoins use the blockchain ledger to work where one can easily see the transactions made by almost any wallet.
Crypto is illegal
Cryptocurrencies are legal in certain countries but not in others. While some nations have legalised cryptocurrencies and put laws in place, others have placed limitations or outright bans on them.
Countries such as Australia, the United Kingdom, the United States, Canada, and the European Union have implemented regulations and taxation measures for cryptocurrency transactions. El Salvador has gone a step further by recognizing Bitcoin as a legal tender.
On the other hand, countries such as China, Russia, and Vietnam have banned or restricted the use of cryptocurrencies. In Nigeria, the Central Bank has declared the use of cryptocurrencies contrary to existing laws but has not explicitly banned crypto trading.
The regulatory framework for digital currencies is being developed by the Securities and Exchange Commission and the Central Bank of Nigeria.
Crypto is mainly used for criminal purposes.
This is one of a kind of particular misconceptions that have emerged since the time BTC became all the rage on the dark web like the Silk Road in the black market where this digital coin was used for money laundering and drug transactions. Was.
However, this cannot be denied as it has been used by cyber nefarious persons and criminals to maintain their illegal practices.
Furthermore, traditional/fiat currency can be viewed as a medium of exchange, which can be used by criminals at any time. However, according to research, BTC is not being used for nefarious transactions in the last few years.
The Cryptocurrency Is Random
There are also some areas where, contrary to public opinion, the crypto industry is not allowed to run freely without any balances and checks to do what it wants. If seen, different rules have been implemented for crypto in different countries.
For instance, in the United States, cryptocurrency exchanges are subject to the Bank Secrecy Act and must register with the Financial Crimes Enforcement Network in order to adhere to regulations like those pertaining to terrorism financing obligations and AML (Anti-money laundering). Furthermore, the United Kingdom treats crypto as an asset that must be registered with the Financial Conduct Authority.
While investors may generally be required to pay capital gains tax to receive trading profits from crypto, the general tax eligibility also depends on who owns and what types of crypto.
The transaction can be done. Other countries with regulations on crypto have been found in Australia, Japan, Canada, and India. It can be expected, however, that as the value of digital currencies becomes more understood, more and more countries may follow suit.
SEE ALSO: Cryptocurrency Scams: How To Spot Them And Protect Your Money?