Debt Default Concerns Grow Over China Property Giant Country Garden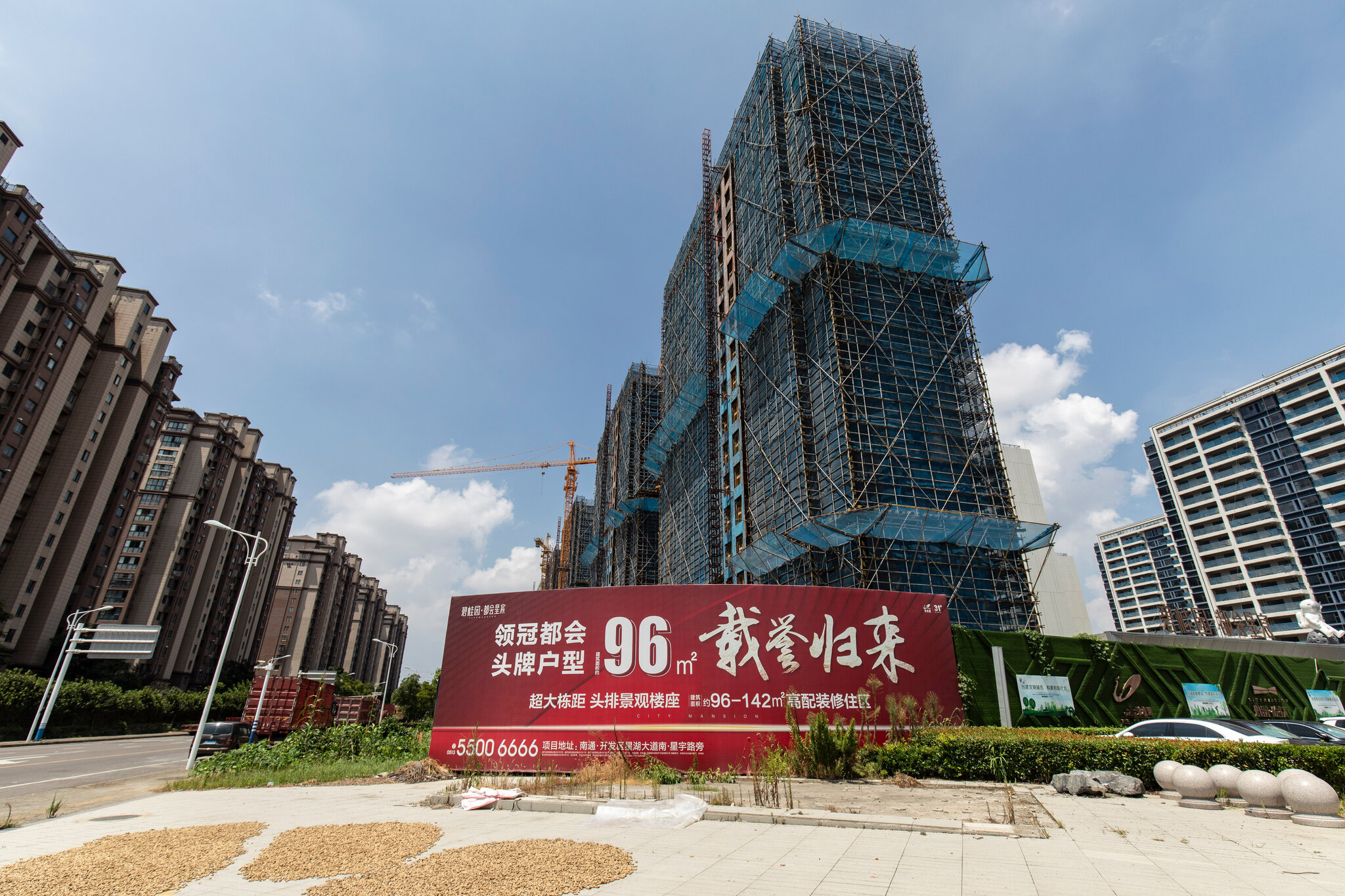 China's largest private property developer Country Garden, is believed to be the worlds first property behemoth to default on its offshore debt.  One of the largest corporate debt restructurings in the country would occur if the company defaulted on its US$11 billion in debt and $6 billion in onshore loans.
The possibility of a default adds to worries about China's economic recovery from the recent pandemic. The property market crisis in China is having far-reaching effects because real estate makes up one-third of the country's economy.
According to the most recent data, the national GDP expanded by 4.9% between July and September. As a comparison, growth in the second quarter was 6.3%. Despite Beijing's announcement of a number of steps designed to increase home demand, year-to-date property sales remain below their levels from a year ago.
Investment in real estate in the country as a whole dropped by 9.1 percent between January and September, according to the most recent figures available.
The BBC reports in the midst of a crisis, Country Garden said in August that it had lost a staggering $6.7 billion in the first half of the year. Confirmation of Country Garden's default will trigger negotiations between its offshore creditors and the company's financial advisors to commence a restructuring process, which, given the magnitude of the debt, could take many months.
China's property sector in crisis
Raymond Cheng, Standard Chartered's chief investment officer for North Asia, said, "This will reignite our concerns about the housing market in China." "Markets will likely seek a more coordinated policy approach in order to restore confidence and trust the market," said Mr. Cheng.
When Evergrande, a competitor of Country Garden's, went into default in 2021, it set off a chain reaction that has led to the current crisis in China's real estate industry. The Evergrande board chairman is now the subject of police protection.
New regulations limiting the amount of money large real estate corporations in China could borrow in 2020 shook the country's real estate market. As it rapidly developed to become one of China's largest enterprises, Evergrande, formerly the country's top-selling developer, piled up debts of more than $300 billion.
Its financial difficulties have caused a domino effect in the country's real estate sector, with several other developers going bankrupt and abandoning construction sites across the country.
Weak economic growth, rising local government debt, and record-high young unemployment are just some of the additional challenges China is confronting.
China experiencing deflation
The real estate sector is the most visible indicator of China's waning star, but other vital sectors of the economy are also suffering. While the rest of the world is dealing with inflation, China is still experiencing deflation. The August CPI was 0.1%, up from minus-0.3% the previous month, indicating a general lack of domestic demand.
Exports, which account for 40% of the country's GDP growth, fell 14% year on year in July, the lowest level in three years. August export results improved slightly but remained 8.8% lower than the previous year.
Overall, Autonomous predicts that China's exports would fall 8% from last year. Chu, dubbed the "rock star" of  Chinese debt analysis, stated that the country's weakness is part of a more permanent shifting of supply chains driven by trade conflicts with Europe and the United States.
These are strong forces that are difficult to overcome. When international firms no longer perceive China as a source of consistent development, they may reconsider their investment intentions. At the same time, home concern over diminishing jobs may alter the fundamental consumer behaviour that has propelled China's ascent.
This can result in a vicious, self-reinforcing loop that keeps investment out and expenditure low.
The economy has put Beijing in a dilemma. The Chinese Communist Party has too much to do and not enough money or time to do it. Allowing a property-market correction, bailing out local governments, building a new funding system for them, and developing a social safety net for the people during this period of uncertainty all cost money.
Even if the funding were available, policymakers are concerned about the impact on their influence. Falling housing prices and falling exports would reduce the wealth of the Chinese people, and the government is anxious that a significant correction would spark unrest.