Bring the Party to Life With a Wireless Bluetooth Speaker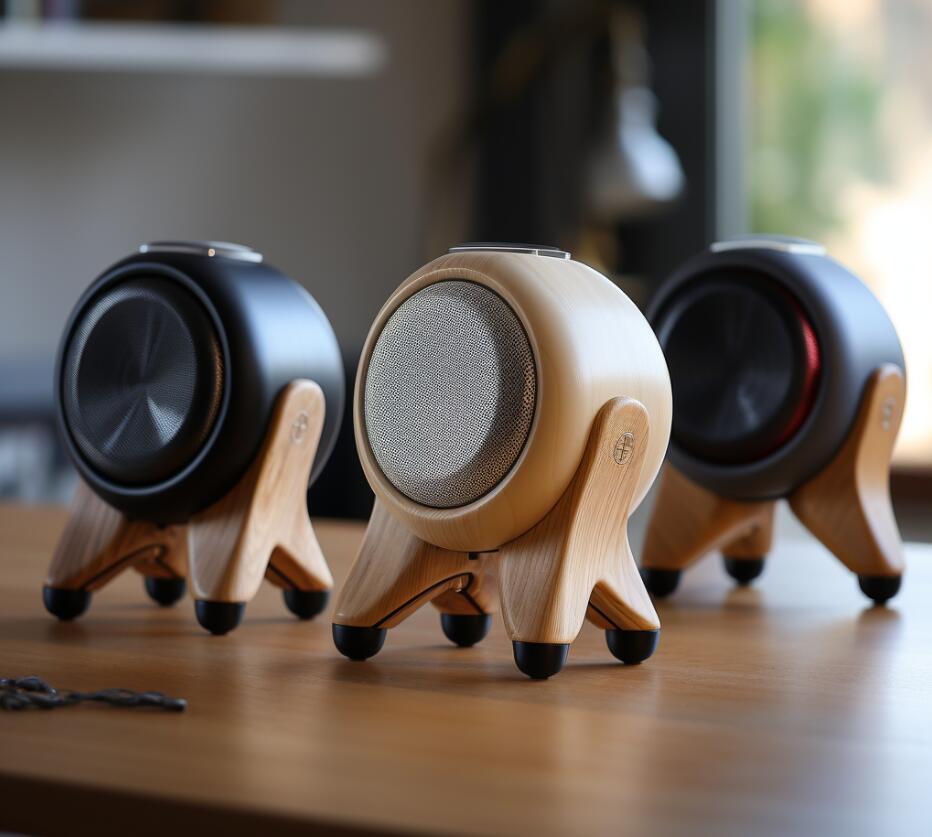 It's Saturday night and you want to host a fun get-together at your place. You've invited some friends over and want good music to set the mood. But how can you play songs out loud without annoying your neighbors? The solution is a portable Bluetooth speaker! Bluetooth speakers are perfect for providing music at social gatherings big or small. Here's why a Bluetooth speaker is the best way to bring the party.
First and foremost, Bluetooth speakers are wireless. That means no tangling with cables and wires. As long as your phone or tablet has Bluetooth connectivity, you can pair it with the speaker and start streaming music in seconds. No setup required. Bluetooth range is usually 30 feet or more, so you can roam around with your phone in your pocket and keep the jams going. Much more convenient than plugging into an outlet.
Bluetooth speakers are also compact and portable. Many models are cylinder or box shaped and small enough to fit into a backpack. They have handles or straps for easy carrying. The JBL Flip 5 is a popular speaker that weighs just 1.2 pounds. Take it wherever the party goes, whether indoors or outdoors. Toss it in your bag and go from the picnic table to the beach. Portable speakers equal portable parties.
Bluetooth speakers have punch
Don't let the small size fool you – many portable Bluetooth speakers can pack a powerful audio punch. They deliver crisp highs, deep bass, and clear vocals loud enough for a crowd. The Anker Soundcore Flare pumps out impressive 360 degree sound and pulsating LED lights. Models like the UE BOOM 3 play loud enough for up to 500 people while maintaining audio clarity. Plenty of volume for your party playlist.
Having a Bluetooth speaker also allows you to take phone calls while hosting. When your phone rings, the music mutes and you can have a conversation via the speakerphone. No need to miss important calls just because you're entertaining guests. The microphone picks up your voice clearly from across the room. After the call simply resume audio streaming and continue the fun.
Unlike noisy stereo systems, most Bluetooth speakers have a minimal modern design. They'll blend in with any decor from urban lofts to college dorms. Choose a neutral color like black or white that matches your style. Or pick a bright hue like red or blue to add a pop of color. Whatever you choose, a Bluetooth speaker looks sleek and stylish.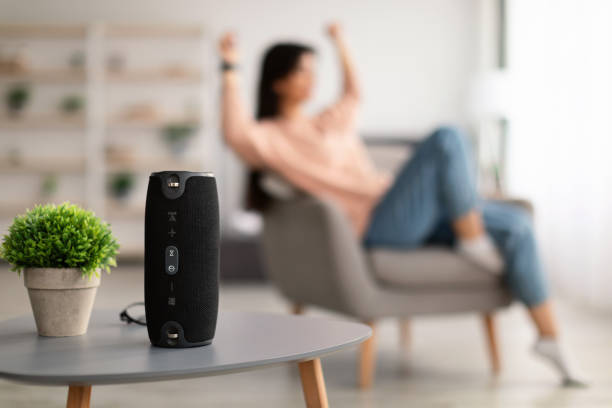 Listen to music or podcasts
When the party winds down, a Bluetooth speaker transitions seamlessly to other uses. Listen to music or podcasts while cooking in the kitchen. Crank up the tunes in the shower. Blast motivational songs during your workout. Use it as a speakerphone for conference calls. Enjoy hands-free audio anywhere at home. You'll get tons of use from one compact device.
Safety is also a major perk of Bluetooth speakers. With big stereo systems, cords and cables pose tripping hazards. But a wireless speaker has no wire constraints. Party guests can dance and navigate freely without fear of tangling or tripping. Hosts don't have to worry about people unplugging speakers or tripping circuit breakers. Freedom of movement makes the vibe more relaxed.
Affordability is another advantage. While high-end stereo equipment costs thousands, you can get a quality Bluetooth speaker for under $100. Top brand names like Bose, JBL and Sony offer great sound in compact packages. Lower prices mean you can get multiple speakers to spread sound throughout the entire party space.
When shopping for a Bluetooth speaker, look for important features like battery life, durability, and wireless range. The best speakers can play for 12 hours or more before needing a recharge. Water resistance lets you use a speaker poolside or at the beach without damage. And 30 foot Bluetooth range gives you flexibility in placement. Prioritize the options you need most.
Let your good times roll with the power of a Bluetooth speaker. Wirelessly stream all your favorite party anthems. Move it around easily as the party moves.