Landscapia Ltd: Why Hire a Professional Garden Designer?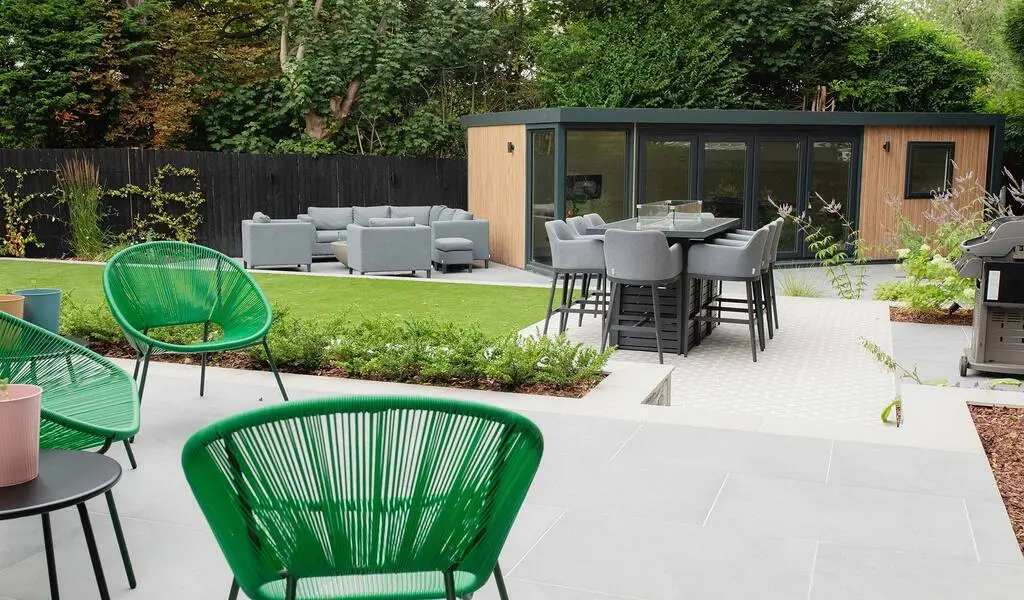 When it comes to landscaping your garden, it can be tempting to try and take on the project yourself. After all, there are plenty of DIY tutorials and guides available online that can help you get started.
However, the truth is that professional garden designer is a highly skilled and complex field that requires a deep understanding of plants, soils, and landscape architecture.
That's why, if you're looking to create a beautiful and functional outdoor space, you should consider hiring a professional garden designer like Landscapia Ltd.
Reasons to hire a professional garden designer
Leverage their expertise and experience
One of the most compelling reasons to hire a professional garden designer is that they bring a level of expertise and experience to the table that you simply can't find elsewhere.
The best landscaping companies are made up of highly skilled professionals with years of experience in the field.
They understand how to choose the right plants for your soil and climate, and they can help you create a garden that will thrive for years to come.
Create a truly unique garden
Take Landscapia Ltd, for example; they work closely with their clients to understand the vision they have for their garden and design a space that meets their specific needs and preferences.
Whether you're looking for a low-maintenance garden that's easy to care for, or a lush, tropical paradise that's perfect for entertaining, they can help you create a garden that is uniquely yours.
Save money and time
While you might think that hiring a professional to design your garden is an added expense, the truth is that it can actually save you money.
A professional designer will help you choose the right plants and materials, which can save you money on maintenance and replacements down the road. Some of them will even help you negotiate better prices for materials and services.
Besides, they can also help you create a garden that is sustainable and low-maintenance, ultimately saving you water and energy costs.
Avoid costly mistakes
Creating a garden is not a simple task, and there are many things that can go wrong if you don't know what you're doing.
A professional garden designer can help you avoid costly mistakes such as choosing the wrong plants for your site, creating garden beds that are too small or too large, or designing outdoor spaces that are not functional or usable.
By avoiding these mistakes, you can save time and money in the long run.
Tap into their problem-solving skills
One of the key benefits of working with a professional garden designer is that you have access to knowledgeable people able to solve common landscaping problems.
If you have specific issues in your garden such as drainage problems, erosion, or privacy concerns, a professional garden designer can help you to address these issues quickly and effectively.
Increase your property value
Another obvious benefit of having a professionally designed garden is that it can increase the overall value of your property.
A well-designed garden can be seen as a desirable feature for potential buyers, and it can enhance the curb appeal of your property.
This is especially true if you are planning to sell your property in the future.
Better use of space
Experienced garden designers can help make the most of the space available and make your garden feel larger.
They can also add useful features such as seating areas, walkways, and water features to make it appear more appealing.
This way you can enjoy your garden more and have a more functional area for your family, friends and guests.
Use a sustainable design
Finally, a professional landscaper can help design a self-sustaining garden by incorporating elements such as rainwater harvesting, composting, and native plant selection.
With a sustainable garden, you'll be able to reduce your water consumption, lower your carbon footprint, and promote biodiversity.
Project management
A professional garden designer will manage the entire project from start to finish, ensuring that everything runs smoothly and efficiently.
They will handle everything from the design process to the construction phase, including dealing with suppliers and contractors.
This takes the stress and hassle out of the process and ensures that the project is completed on time and within budget.
Conclusion
If you are looking to improve the look and feel of your home, hiring a professional landscape designer is the way to go. A skilled designer can take your vision and create a plan that will help you achieve your desired outcome.
The best ones can also help with layout and design, offer advice on planting selections, maintenance tips, and also help you get the most out of your gardens and yards.
As always, be sure to explore all of your options before making any decisions – there are a variety of talented designers out there like Landscapia Ltd who could help make your home feel extra special. Happy landscaping!
Related CTN News:
10 Ways You Hold The Steering Wheel Tell Your Personality
Why Should we be able to Carry Guns in New Jersey?
Kitchen Towel – You'll Be Surprised at What These Handy Tools Can Do!