'TOWER OF FANTASY' Half-Year Anniversary Giveaway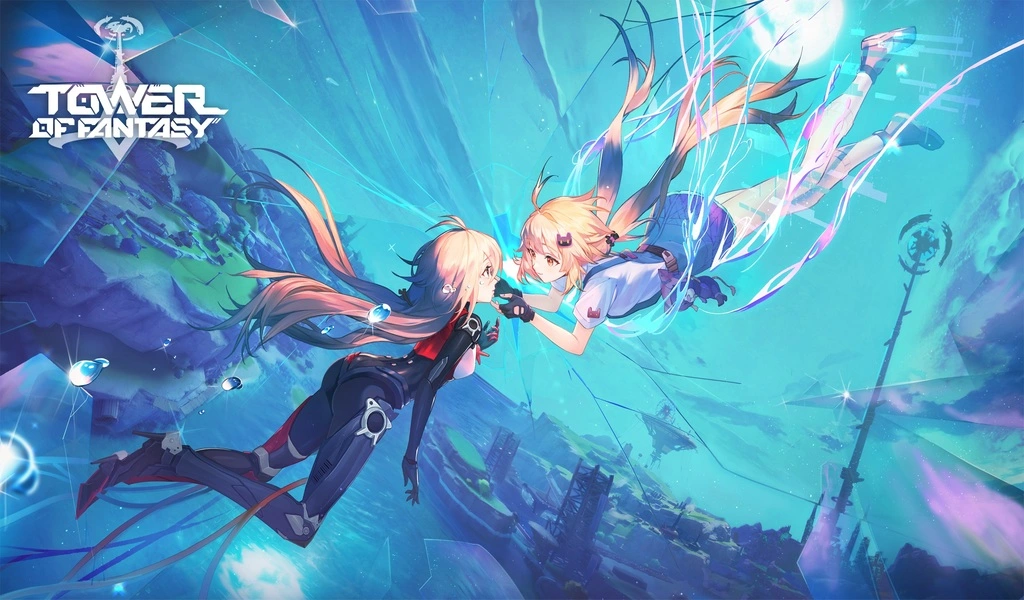 (CTN NEWS) – To commemorate Tower of Fantasy's six-month release anniversary, the publisher Level Infinite and the game's creator Hotta Studio have shared a brand-new video!
Highlights of this event include remembering prior accomplishments, taking down huge bosses, and more. He has been present for a long time, too!
When thinking back on the events of the previous six months.
The video concludes with a sneak peek of the fresh and cutting-edge material! Using a fresh map, the Wanderers will experience a fresh habitat after a sea adventure.
Here's the half-year anniversary trailer: https://fb.watch/iFz-Zd2JyU 
All players will receive different in-game awards from various events to commemorate Tower of Fantasy's halfway point. and emphasise mini-games like "Half-Anniversary Party" and the opportunity to win a unique skin.
Please select your preferred character. Including contests to choose the ideal adventure companion. which has arrived halfway. Vote now if you want the beloved Simulacrum character to have special skin!
Activity Period: until February 17, 2023, at 11:00 a.m.
Join the activity At: https://www.toweroffantasy-global.com/events/pickup2023/index.html.
Additionally, Wanderers can sign up to take part. 'Creator Gathering Project' and submit their works for a chance to win additional special prizes.
https://sg-creatorhub.playerinfinite.com/?game_id=4&game=toweroffantasy&taskId=336
'Half Anniversary Gift'
Simply log in continuously for 7 days to get x10 red nuclei.
Event period: Feb. 2 after update – Mar. 2.
Mini-game 'Half Anniversary Party'
All gamers are welcome to participate in the event to win free new cars, such as the Nova with red nuclei, avatars, and other prizes.
1. Ice and Flame
Event Period: Feb. 9 – Mar. 9 at 4:00 a.m
Game Guidelines: The conflict starts after the defense. There will be an equal number of adversaries with guns on both the ice and flame sides. Both foes will attack the Crystal Core. To one of the teams, players will be randomly assigned.
To defeat rivals, the Wanderers on the same team—Team Ice or Team Flame—must work together. Each round has eight players. Each member of the winning team will receive 700 party coins, while each member of the losing team will receive 300 party coins.
2. Fruit Bombardment
Event Period: February 16 – March 9 at 4:00 AM
Activity Rules: Fruits are thrown, and players must jump and crouch to avoid them. If the fruit is squeezed, it will go back one space and fall into the pool below if struck three times. The victor is the last one standing. Each round will feature a total of 6 players.
Prizes: Players that are eliminated will win 100, 200, 500, 600, or 800 party coins in sequence from first to fifth. 1000.00 party coins.
2. Fruit Bombardment
Event Period: February 16 – March 9 at 4:00 AM
Event Rules: Players must jump and crouch to avoid the tossed fruits. If the fruit is squeezed, it will go back one space, and if it strikes it three times, it will fall into the pool below.
The winner is the last person standing. A total of 6 players will participate in each round.
Prizes: Players that are removed will earn 100, 200, 500, 600, or 800 party coins, in descending order from the first to the fifth person to be eliminated. A 1000 party coins
3. Heavy Punch
Event Period: Feb. 23 – Mar. 9 at 4:00 a.m.
Event Rules: In Heavy Punch, characters can switch at random. To savagely compete, There will be a total of 8 players per round, and one will be chosen randomly to participate. Control of punching direction Ten rounds make up each round.
Every 10 seconds, the puncher will strike, and the dodger must pay attention to the stick as it will light up to indicate the punch's trajectory. To avoid being punched, players hide behind a structure.
The more time you have Prizes \s: From first to seventh, eliminated players will get 100, 200, 400, 500, 600, and 800 Party Coins. Prize: 1000 Party Coins for the winner.
Half Anniversary Event Reward: Party Coins
The primary form of payment for the occasion will be Party Coins. And the total worth of the three activities will be the quota required to receive this medal.
There will be a 22,000 coin maximum quota for the entire event! At the shop, players can swap party coins for rewards. Players must gather the necessary amount of event currency to qualify for various prizes. so that it can be opened.
Prize Highlights All three Fragments from the Half-Anniversary Event must be freed up in order to unlock the brand-new "Nova Vehicle"!
Half-year Anniversary Time Capsule
Activity period: 10 Feb. – 9 Mar. at 4:00 a.m.
Overview of the event: Participants can browse the event page to read information reviews from the previous six months. Permit information sharing so you can receive a commemorative title for the halfway point.
Players can obtain 1 of the 7 titles by processing Wanderer achievements over six months.
Review information here: https://www.toweroffantasy-global.com/act/a20221228wreview/index.html
You can find out more about updates at Link
The Tower of Fantasy just received an honor at the end of 2022. Google Play selected it as the "Best Tablet Game," while The Game Awards nominated it for Best Mobile Game. The game's official website and on Google Play, App Store, and Steam.
Tower of Fantasy
Tower of Fantasy is set several centuries in the future. Humanity flees from the environment of a collapsing Earth to the far-off planet of Ida in this cross-platform co-op open-world action MMORPG. Able to entice players worldwide to participate in the most thrilling clashes.
The game, created by Hotta Studio and released by Level Infinite, has an immersive fantasy open world, cooperative and solitary adventures, an Independent character advancement system, and a special simulation of epic battle sequences.
To develop their own distinctive fighting style, players can quickly swap between gameplay options and weaponry.
Tower of Fantasy is available for download on the App Store, Google Play, PC, and Steam. Later this year, it will also be released on the Epic Game Store.
To learn more about Tower of Fantasy, visit tower.fantasy.com. https://www.toweroffantasy-global.com/en/home.html   Or through other channels as follows
RELATED CTN NEWS:
EA Sports Acquires Premier League Rights To Its FC Games