The History Of Gambling in Australia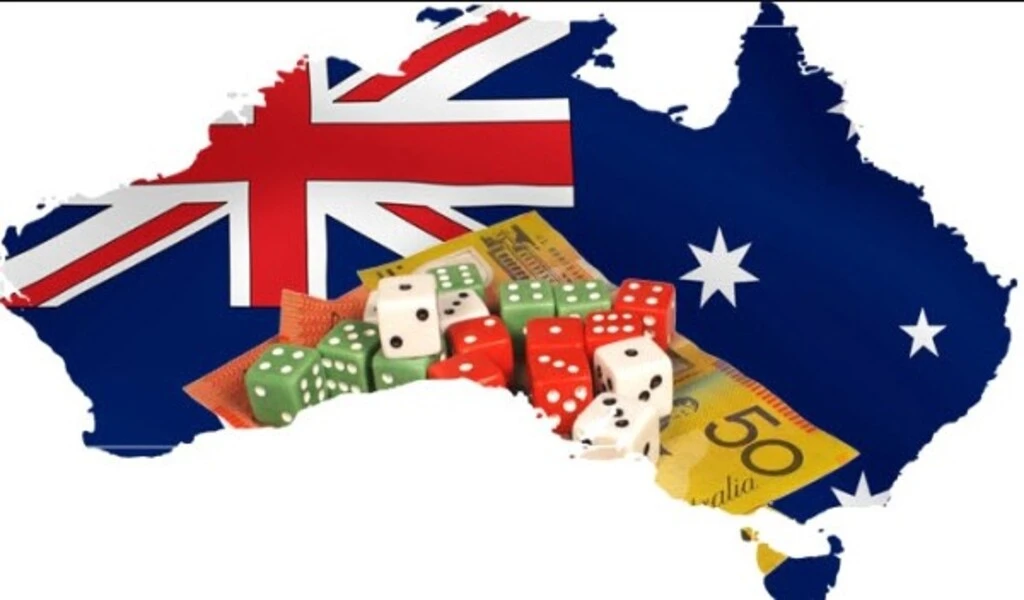 Australians have been gambling for centuries, with various games and activities used to place bets.
From simple games of chance to elaborate horse races, Australians have always found ways to gamble and make money.
While gambling has undoubtedly had controversies over the years, it remains an integral part of Australian culture.
This article will look at the history of gambling in Australia and explore some of the most significant moments in its development.
Stay tuned!
The first gambling activity in Australia was cockfighting
Many people don't realise that the first gambling activity in Australia was not horse racing or card games but cockfighting.
Cockfighting first came to the country with the First Fleet, brought by British convicts in 1788.
The sport quickly became popular among the lower classes and even had its own official governing body, established in 1842.
However, as time passed and attitudes towards animal cruelty shifted, cockfighting was increasingly seen as barbaric and eventually made illegal throughout the country in 1902.
Today, it continues underground in some areas, but for the most part, it has been replaced by more mainstream forms of gambling, such as pokies and sports betting.
Cockfighting may have laid the foundation for Australia's love of gambling, but it is no longer a significant player in the industry.
Gambling was introduced to Australia by the British
While gambling has been a part of human culture for centuries, it was not until the arrival of British colonists in the 18th century that gambling was introduced to Australia.
The first official gambling venue, a horse racing track, was established in Sydney in 1810.
From there, gambling quickly became ingrained in Australian culture and society, with legalised casinos built in the 1970s and 1980s.
However, while gambling can provide entertainment and economic benefits, it also carries a high risk of addiction and financial ruin.
Individuals need to understand and manage the potential consequences of gambling to prevent adverse impacts on themselves and their communities.
Horse racing in the 19th century
Horse racing has been a beloved pastime for centuries, but it wasn't until the 19th century that it became a popular form of gambling.
The first official race track in the United States opened in Long Island in 1821, and by the Civil War era, horse racing had become a significant industry.
Part of the appeal for bettors was the level playing field – unlike card games or dice throws, horse races were determined by skill and training rather than luck.
New breeds and bloodlines made horses faster and more competitive, while technology such as starting gates and photo finishes added elements of excitement and suspense.
Of course, betting on horses also provided a sense of thrill and risk – with no sure way to predict which horse would come out on top, even long-time racegoers never knew what to expect until the finish line.
As such, it's easy to see why horse racing grew rapidly in popularity as a form of gambling during the 19th century.
The first casino opened in Sydney in 1994
The first casino to open in Sydney, Australia, was the Star Casino in 1994.
Previously, gambling had been limited to places like race tracks and small clubs, but a new industry was born with the legalisation of casinos and strict regulations.
The Star Casino quickly became one of Sydney's top tourist attractions, drawing in locals and visitors alike.
It wasn't long before more casinos popped up throughout the city, including Crown Sydney, known for its luxury hotels and exclusive gaming rooms.
While casinos have received some criticism for their potential negative impacts on society, they have also provided jobs and boosts to the economy.
Establishing casinos in Sydney has undoubtedly impacted the city's entertainment landscape.
Online gambling became legal in Australia in 2001
In 2001, the Interactive Gambling Act was passed in Australia, officially legalising online gambling.
However, this legislation also placed restrictions on advertising and prohibited operators from offering certain types of gambling to Australian residents.
These restrictions aimed to protect consumers from potential harm associated with problem gambling.
Nonetheless, many argue that these measures are insufficient and that easy access to online gambling sites may lead to increased compulsive behaviour.
A 2020 study found that 1 in 5 Australian adults engage in risky levels of online gambling.
As such, regulating this industry remains a contentious issue for policymakers and advocacy groups.
Pokies are the most popular form of gambling in Australia
It may surprise many, but pokie machines are the most commonly played form of gambling by Betsquare users.
These beloved machines, commonly found in bars and pubs across the country, have become ingrained in our culture and daily lives.
Australians spend over $12 billion a year on pokies, significantly more than any other form of gambling.
While for some, it is simply a fun way to pass the time and try their luck, for others, it can lead to severe addiction and financial ruin.
Individuals and communities must recognize the potential harm of excessive pokie machine use and seek support if necessary.
Ultimately, while they may be an entertaining pastime for many, it is essential to remember that pokies should always be cautiously approached.
The bottom line
Clearly, gambling has been a popular pastime in Australia for centuries and shows no signs of slowing down.
With the introduction of online gambling, there are now more opportunities than ever to participate in this entertaining activity.
Whether you enjoy a flutter on the horses or playing the latest pokies games online, there's something out there for everyone.
So why not give it a go today? You never know. You might end up winning big!
Related CTN News:
Free Fire Redeem Code For Today October 21, 2022: 100% Working
Today's Quordle: Daily Quordle Word Puzzle Hints And Answer For October 21, 2022
Free Fire Redeem Code For Today October 20, 2022: 100% Working