The Evolution of Gambling Regulations in Sweden: Growing Pains, Progress, and Predictions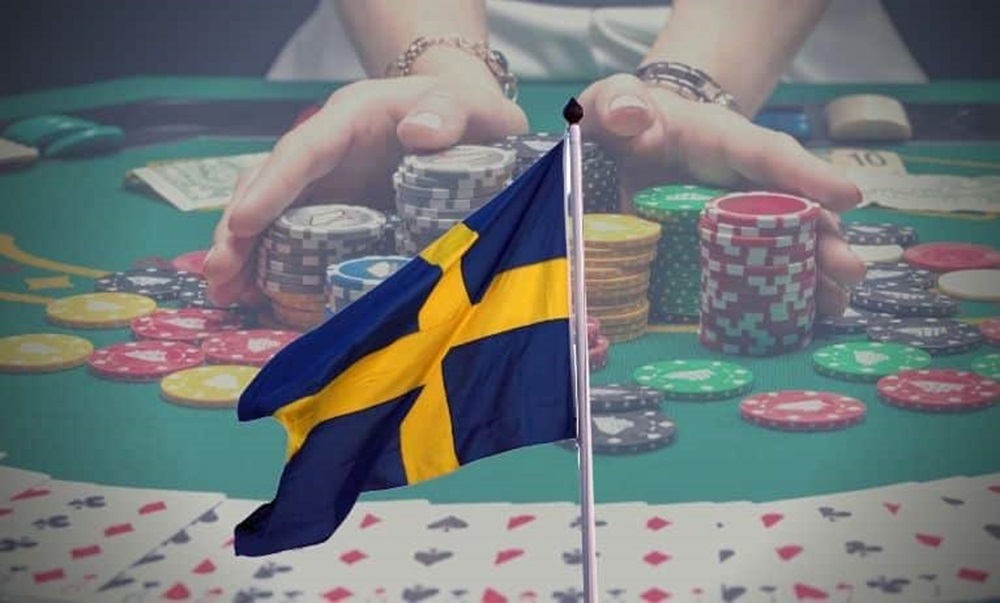 Introduction to Gambling Regulations in Sweden
Gambling in Sweden has a unique position, reflecting both enthusiasm and concern in society, leading to strict state oversight. The last few years have been particularly crucial, making it an appropriate time to assess the progress, existing challenges, and what lies ahead in the realm of gambling regulation. You can find a detailed overview of Sweden's gambling laws and regulations on International Comparative Legal Guides (ICLG).
In my role as a Swedish gaming expert, I concur that there is still much to be done to refine the country's regulatory framework. This article delves into the significant trends and issues, combining insights from other professionals in the field with my own analysis to offer a comprehensive view of the Swedish gambling landscape.
Ongoing Dominance by Large Operators
The 2019 Gambling Act aimed to create Sweden's competitive and responsible gambling market. However, high licensing costs and complex regulations have resulted in a market dominated by a few large operators. Five major companies hold a 67% share of the online gambling revenue, making it difficult for smaller entities to thrive.
From my perspective, this dominance by large operators results from their ability to absorb the high costs associated with compliance, which disproportionately affects smaller companies, stifling innovation and limiting consumer choice. Despite this, the market is expected to maintain its current structure, as many operators' licenses are set to expire in 2023. The International Association of Gaming Advisors (IAGA) provides an insightful analysis of the trends and outlook since the re-regulation of the Swedish gambling market.
Image and Reputational Challenges
The gambling industry in Sweden has faced challenges beyond regulatory compliance, including issues related to public perception. Many banks have denied services to gambling operators, particularly foreign ones, due to social responsibility concerns. This issue is rooted more in the industry's image than regulatory failings.
From my previous writings and experience, a balance between gambling enjoyment and ethical oversight is crucial. Operators have a role in addressing these issues by demonstrating their commitment to responsible gambling practices. However, regulators also have a part to play in ensuring that licensing reviews consider the broader impact of an operator's activities on society.
The Ongoing Fight Against Unlicensed Sites
One of the main objectives of the 2019 regulatory overhaul was to steer Swedish gamblers towards licensed, responsible operators. Although there has been an increase in the market share of licensed operators, which now stands at 87% by revenue, the issue of unregulated offshore sites persists. These platforms lack the responsible gambling protections licensed operators must provide.
Efforts to tackle this issue have been met with limited success, highlighting a need for Sweden to reassess its enforcement strategies. Potential solutions could include imposing fines on payment processors and blocking access to unlicensed sites.
Expanded B2B Licensing – Unresolved Impacts
Recent changes in Sweden's gambling regulations have expanded licensing requirements to include business-to-business software providers. While this move aims to cut off unlicensed operators from essential services, the long-term impacts of this change remain uncertain.
From my perspective, while tighter control of B2B providers may aid enforcement efforts, it could also inadvertently limit the variety of software available, potentially stifling innovation. It is vital that Sweden monitors these developments closely and is ready to adjust as necessary.
The Outlook for Swedish Gambling Regulation
Despite recent political turbulence, there seems to be a consensus on maintaining the current regulatory trajectory. The ongoing development of Sweden's gambling landscape will depend on the interactions between operators, regulators, and the market itself.
Areas requiring continued attention include combating offshore competition, addressing problem gambling, enhancing consumer protections, and directing players toward legal operators. Through cooperation and evidence-based policy adjustments, the positive aspects of Sweden's gambling market can continue to flourish.
Future Trends and Opportunities
Looking ahead, I anticipate several key developments:
Accelerating technology shift: The move towards mobile and online gambling is set to continue, bringing with it both opportunities and challenges in terms of regulation and oversight.
Rising esports betting: The popularity of esports in Sweden is growing, and with it, the market for esports betting. Ensuring integrity and protecting young people will be key areas of focus.
Continued problem gambling focus: Addressing gambling addiction will remain a priority, requiring ongoing attention and resources to ensure effective responses and support.
Conclusion
Since the major regulatory changes in 2019, Sweden has made significant progress in shaping a responsible gambling market. However, challenges remain, and it will require sustained effort from all parties involved to ensure that the Swedish gambling market reaches its full potential.
I recommend visiting for players interested in exploring gambling outside the regulated Swedish market, I recommend visiting StarwarsCasinos.com. This independent portal provides unbiased reviews of non-licensed online gambling sites, offering valuable insights into the pros and cons of using such platforms. It is an excellent resource for anyone looking to navigate the "casino without Swedish license" landscape in an informed and responsible manner, showcasing a strong commitment to player education and responsible gambling practices.
About the author:
Joakim Svensson is a seasoned writer and tech aficionado, boasting a comprehensive gaming and software development background, with an academic foundation in computer science from the prestigious KTH Royal Institute of Technology.