Singapore Ranks 5th Least Corrupt Country In 2022 Corruption Perceptions Index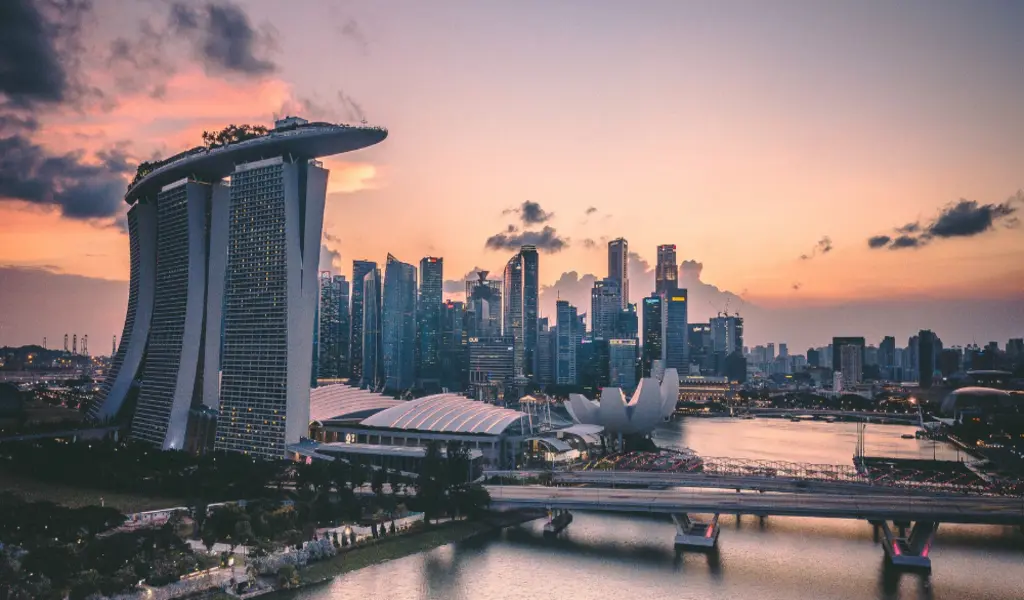 (CTN NEWS) – Singapore is the least corrupt nation in Asia, according to global anti-corruption watchdog Transparency International, with the Republic placing fifth worldwide on the group's Corruption Perceptions Index (CPI).
However, given that Transparency International revised the scoring metric in 2012 when Singapore attained a high of 87 points, it did so with its lowest score in ten years.
The CPI polls professionals and businesspeople and ranks 180 nations and territories according to their perceived levels of public sector corruption on a scale of 0 to 100.
Singapore and Sweden both received 83 points in the 2022 index. They fell short of Norway (87), New Zealand (87), Finland (87), Denmark (90), and (84).
In the 2021 index, the Republic came in fourth place, tied with Norway and Sweden at 85 points, just one point behind leaders Denmark, Finland, and New Zealand, which all received 88 points.
Transparency International stated in research released Tuesday that the 2022 CPI analyses the relationship between conflict, security, and corruption.
Taking a close look at how violence and corruption affect one another globally.
The paper claimed that a new wave of uncertainty is being fueled by the COVID-19 epidemic, the climate problem, and mounting security concerns globally, with countries failing to combat corruption worsening the effects.
Two-thirds of the jurisdictions' scores for the 2022 CPI fall below the global average of 43, which is 43.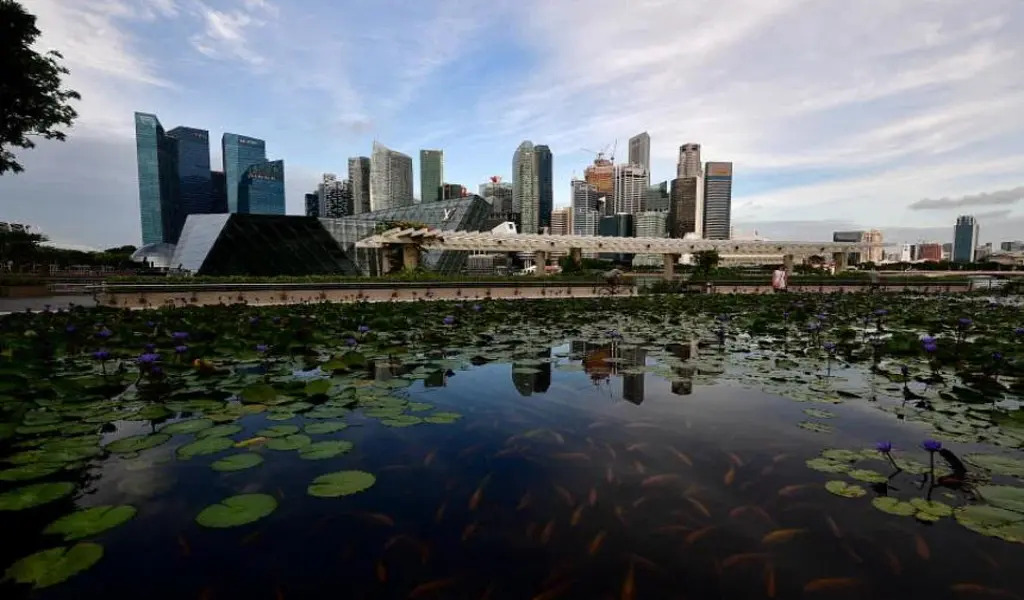 In the 2022 index, Singapore scored 83 points. It was ranked behind Denmark (90), Finland (87), New Zealand (87) and Norway (84). ST PHOTO: LIM YAOHUIThe head of Transparency International, Ms. Delia Ferreira Rubio, asserted that corruption has increased danger in the world.
According to the attorney, governments have collectively failed to combat it, which fuels the current uptick in violence and conflict and puts everyone in danger.
The only solution is for states to put in the effort and eliminate corruption at all levels to make sure that governments serve all citizens, not just a select few.
Singapore came in second place in the Asia-Pacific area, trailing only New Zealand (87).
Hong Kong (76), Australia (75), and Japan came in last (73).
According to the research, the Asia-Pacific region's average score of 45 points has remained unchanged for the fourth consecutive year.
Asia Pacific's Top 10 Countries For 2022
Table with 3 columns and 10 rows. Currently displaying rows 1 to 10. Sorted ascending by column "Rank"

| | | |
| --- | --- | --- |
| 1 |  New Zealand | 87 |
| 2 |  Singapore | 83 |
| 3 |  Hong Kong | 76 |
| 4 |  Australia | 75 |
| 5 |  Japan | 73 |
| 6 |  Bhutan | 68 |
| 6 |  Taiwan | 68 |
| 8 |  South Korea | 63 |
| 9 |  Fiji | 53 |
| 10 |  Vanuatu | 48 |
It stated that authoritarianism has been increasing in the area and noted that the pandemic-era limits on civic space and fundamental liberties have persisted.
The report also pointed out that Asian leaders have prioritized economic recovery over other matters.
Singapore has continuously performed well in the rankings, maintaining its position as one of the best nations worldwide and in Asia, according to Ms. Ilham Mohamed, Transparency International's regional adviser for Asia.
She lauded Singapore's Corrupt Practices Investigation Bureau (CPIB), describing it as a top-notch organisation with a solid reputation for combating corruption.
She continued by pointing out that while Singapore remains a leader in the battle against corruption, there is still room for improvement.
It is not merely a two-point decline from the prior year, according to Ms. Ilham. Singapore has stagnated in the last 10 years and experienced a minor decline.
She explained that Singapore needs to address two primary problems when asked why this was the case.
These included cross-border illicit cash flows and having more public forums to speak out against corruption.
"Many advanced economies in Asia are also failing at this when it comes to illegal finance flows," she said.
One crucial aspect of such economies is permitting the establishment of covert organizations and shell corporations that transfer money internationally.
"Politically exposed individuals employ this in addition to criminals. Additionally, big corruption in politics is frequently associated.
Singapore has "extremely robust banking systems," she continued, but it must make sure the money kept in its financial institutions is clean.
Top 10 Countries And Territories for 2022
Table with 3 columns and 10 rows. Currently displaying rows 1 to 10.

| | | |
| --- | --- | --- |
| 1 |  Denmark | 90 |
| 2 |  Finland | 87 |
| 2 |  New Zealand | 87 |
| 4 |  Norway | 84 |
| 5 |  Singapore | 83 |
| 5 |  Sweden | 83 |
| 7 |  Switzerland | 82 |
| 8 |  Netherlands | 80 |
| 9 |  Germany | 79 |
| 10 |  Ireland | 77 |
According to Ms. Ilham, Singapore lacks civic venues where people can speak in public.
She stated that there must be a platform for protestors, journalists, and activists to safely expose corruption through demonstrations and whistle-blowing.
"People won't denounce corruption if civic space is not provided, you'll find.'
Even in an anti-corruption organization that is correctly set up, reporting and whistleblowing are crucial.
She added that there aren't many non-governmental organizations fighting corruption in Singapore.
The CPI's drawback, according to Ms. Ilham, is that occasionally it can give the impression that the jurisdictions with the best performance are free of issues.
Because Singapore is so far ahead of other nations, she explained, "the issue with a 0 to 100 score and rating is that it makes the country look like it doesn't have any difficulties."
"Singapore could appear incredibly clean if you contrast it with Afghanistan, North Korea, or even Cambodia.
"However, Singapore should compare itself to what it could be. Singapore can try to set even higher standards.
When asked if Singapore could ever achieve a CPI score above 90, Ms. Ilham said it was highly likely.
Singapore possesses a full range of administrative competence and aptitude. More so, she continued, "it's about complementing what it already has.
"I believe Singapore can actively take on a bigger leadership position in the area, serving as a role model in the battle against corruption."
Statement From CPIB
In a statement on Tuesday, CPIB said that Singapore's corruption problem is still firmly in check and stated that the nation scored highly on worldwide incorruptibility and public sector cleanliness indices.
"Singapore was recognized as the least corrupt nation out of 16 economies in The Political and Economic Risk Consultancy's 2022 Report on Corruption in Asia, a position we have held since 1995.
Singapore was the top Asian country out of 140 countries assessed in the World Justice Project Rule of Law Index 2022 for the absence of corruption, according to CPIB.
The bureau also reported that Singapore's efforts to combat corruption were assessed as effective by 96% of respondents to a survey conducted in the Republic in 2022, an increase from the score of 94% in 2020.
According to CPIB, the top three variables that led to Singapore's low corruption rate were "political resolve, harsh punishment for corruption offenses, and a zero-tolerance culture for corruption."
RELATED CTN NEWS:
Thailand Scores 36 Out of 100 in the 2022 Corruption Perceptions Index
First Case Of COVID-19 BF.7 Variant Confirmed In Pakistan
American YouTuber Leo Rex, 35 Found Dead in Pattaya, Thailand