Registration For PPP Leadership Races Opens In South Korea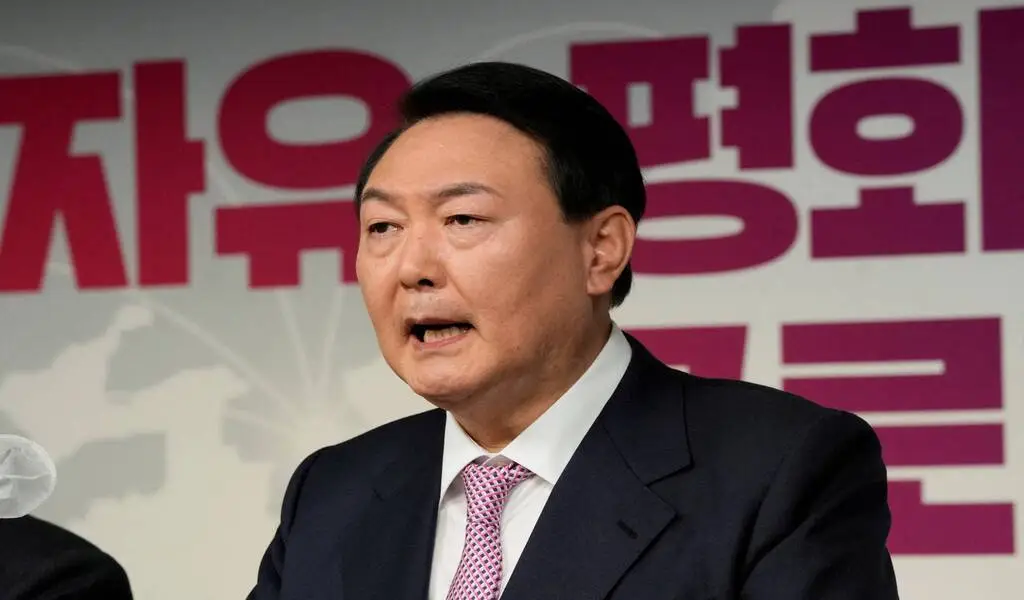 (CTN NEWS) – SEOUL – In the contest to lead the party through next year's general elections, Reps. Kim Gi-hyeon and Ahn Cheol-soo are the two leading candidates.
And candidate registration for the leadership election of the ruling PPP commenced on Thursday.
The Yoon Suk Yeol administration keeps a tight eye on the race because it wants a Yoon supporter to steer the party through the parliamentary elections.
That will determine if Yoon can advance his program in the National Assembly for the remaining five years of his tenure, until 2027.
It is widely assumed that Yoon's office is supporting Kim.
Kim previously held the lead in the race, but current surveys indicate that Ahn has surpassed him as the front-runner.
This is because former four-term lawmaker Na Kyung-won and Yoo Seong-min, both of whom were thought to be important Yoon critics, opted not to run for office.
Reps. Cho Kyoung-tae and Yoon Sang-hyun are other contenders, along with the former prime minister Hwang Kyo-ahn and the former head of first lady Kim Keon Hee's fan club, Kang Sin-eop, an attorney.
The party will choose the top four candidates by a vote of paying party members by February 10 and a national convention will be held on March 8 to elect a new leader.
If none of the final contenders receives a majority, a runoff will be held, and the results will be declared on March 12.
Realmeter polled 428 PPP supporters between Tuesday and Wednesday, and Ahn came out on top with 43.3 percent, an increase of 9.4 percentage points from the previous week.
Kim, who had a 40 percent lead in the race in the survey taken a week earlier, placed second with 36 percent.
Former Prime Minister Hwang Kyo-ahn came in third with 8% of the vote, followed by PPP Reps. Yoon Sang-hyun and Cho Kyung-tae had respective percentages of 2.8 and 1.3 percent.
Realmeter conducted this survey for the first time following the Tuesday withdrawal of former lawmaker Yoo Seong-min from the run for president.
Given that Yoo had obtained 8.8% of support prior to withdrawing, the pollster speculated that many of his followers may have switched to Ahn instead of Yoo.
Ahn was in the lead with 48.9 percent, up 8.1 percentage points from the previous survey, in a hypothetical two-way contest against Kim, who received 44.4 percent, down 3.6 percentage points.
With those who did not identify as PPP supporters included, the poll of 1,005 adults had a margin of error of plus or minus 3.1 percentage points at a 95 percent confidence level.
When results were restricted to PPP supporters, the margin of error was plus or minus 4.7 percentage points.
Both Kim and Ahn swore to take the party to victory in the parliamentary elections the following year.
Ahn stressed to reporters that he is the ideal running mate for Yoon and stated, "I filed as a candidate to win the legislative elections, not to win the chairmanship contest."
He asserted that failing to win in the capital region is crucial to the polls and that he is more well-liked there than Kim.
"Should the PPP fail to become the No. 1 party in next year's general elections, the Yoon Suk Yeol administration would end up in a vegetative state," he claimed.
While everything was going on, Kim criticized Ahn's leadership abilities.
"Hadn't he tried his hand at every party, didn't he?" Kim mentioned the now-defunct parties Ahn had headed, like the People's Party, in an interview with Yonhap News Agency.
How could he be the leader of such a significant party and the government's official opposition?
Kim added that candidate Ahn "is a bit different kind of person from the president."
RELATED CTN NEWS:
China Plans To Build Ground Stations For Satellites In Antarctica