Tennis Bracelets: A Thing of the Past or a Fad of the Season?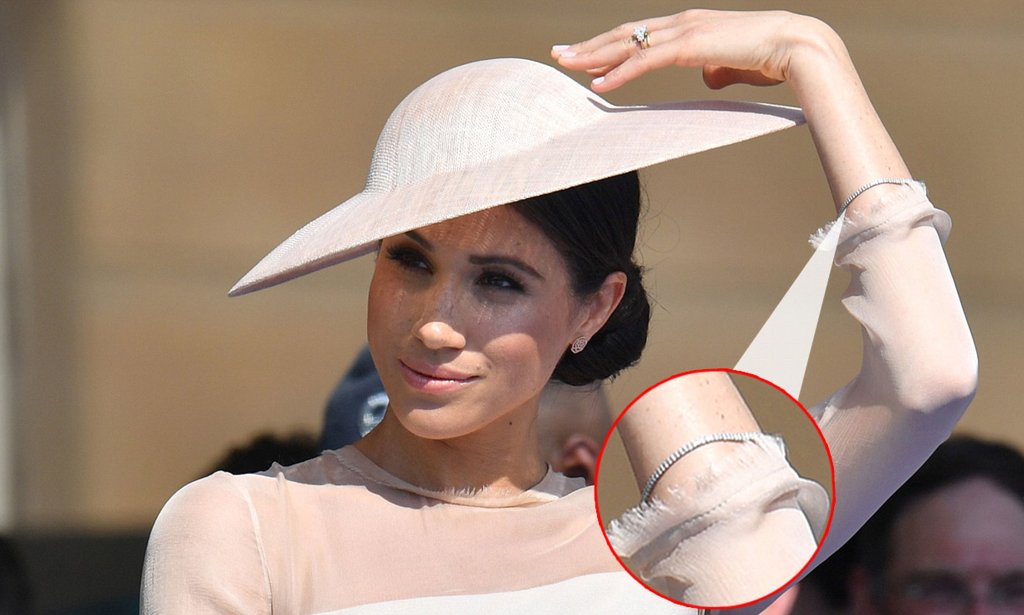 Caught up in childhood memories? Sorting out the old boxes and going through once-beloved things and you found tennis bracelets? Are you finally ready to donate or sell those rainbow zip-off trousers from high school?
What about the glittering dress and varnished high heels you wore to the prom?
At best, they can be described as queer. And the other relics of your wardrobe? We bet some of them make you sigh in regret and embarrassment. On the positive side, one category is age-immune, constantly bouncing back in style. As you might have guessed, that category is jewellery – diamond earrings, pendants, eternity bands, etc.
So, pull out your tennis bracelet because it has reached its peak of popularity again.
First, Let's Determine What are Tennis Bracelets?
A tennis bracelet is a type of wrist jewellery that features a circular pattern of diamonds encrusted in a plain metal chain. It is typically purchased for spouses, friends or close relatives to share sentiments and show gratitude.
In recent years, tennis bracelets lost their flair to simplistic angular accessories. However, leading experts have reconceptualised and redevised them to accommodate the needs of a modern buyer. With this piece of jewellery, you can now get a laid-back look that pleases both bold dressers and conservatives. A dainty tennis bracelet with small brilliants grants a refreshing touch to the wearer. You can also master a snug blink with a combo of other bracelets.
Why Sudden Resurgence?
There are several theories. First and foremost, people can't deny a little nostalgia. Tennis bracelets were a huge part of the '80s and '90s culture. They were a sign of prominent social position.
At the time, tennis bracelets were all alike and displayed tiny round diamonds in a four-prong basket setting. A sentimental tie to the past made style's re-discovery so alluring and irresistible. Plus, it helped to get a new perspective. As they say, we often value what we lose or, in this case, put it into the back of a drawer.
How to Select an Ideal Tennis Bracelet?
Here are a few hints to get you started:
Mull over a metal. Tennis bracelets, as a rule, come in different types of gold and platinum. These precious materials have gained traction due to their high durability and exquisite sheen. However, you'd want to be cautious with yellow and white gold, the nickel traces in their composition cause allergies in some people.
Pick a design to your liking. Long gone are the days of universal style for tennis bracelets. You can buy desired jewellery with diverse diamond shapes or in various colours. Check out the luxurious one-row tennis collection at GS Diamonds Perth with classic timeless appeal. We suggest opting for a bracelet that screams "you" and doesn't interfere with everyday activities.
Evaluate diamond quality. The sparkle of your bracelet depends on the properties of the featured stones. We advise selecting diamonds that come with GIA certificates, the latter guarantee the highest standards.
How to Modernise the Design
For some ladies, the colour aspect is of paramount importance. Many stores showcase tennis bracelets in a range of tints and shades. From organic crystals to flamboyant gems (like amethyst, aquamarine, topaz and the like) – you won't get bored. Jump at the opportunity to customise your chain and create the rainbow version that tells your story. You may even go for a birthstone as the core of style to assign your piece with spirituality.
Some believe a tennis bracelet requires an extra twist to keep things interesting. And one way to do it is to nail a magnificent set. Just like rings, you can stack bracelets too. A few chains on your wrist will ensure an edgy-minimalist design. Don't restrict yourself to uniform ornaments; play with chunkier stones, try out black or grey diamonds, mix old with new. Ultimately, buy a bracelet that suits your charisma and individuality.
The overall key to achieving a contemporary look is matching your bracelet with everyday attire. Most clients search for accessories that pair well with denim, leisurewear and so on. Wouldn't it be awesome to combine your tennis bracelet with your favourite outfit, symbolic friendship bracelet or digital watch?
Last remark: don't wait for a special occasion to put on your bracelet, and wear it with your sneaker and hoodie. Take an example from Chris Evert, the guy who popularised tennis bracelets and didn't mind wearing one during his final match on national TV.
Tennis Bracelets FAQs
When to Buy a Tennis Bracelet?
It is up to your personal preferences. Tennis bracelets are flexible, so you can gift them on birthdays, anniversaries, Christmas, St. Valentine's day or whenever you feel like it. The all-class present can remind your partner of your tender feelings or be a token of sincere admiration for your friend.
What Is a Carat Weight of a Tennis Bracelet?
Unlike engagement rings, tennis bracelets are measured in total carat weight. Instead of calculating the carats of every single diamond or gem, manufacturers indicate a general number (from 1 to 10 carats depending on the stone sizes and shapes).
Which Wrist to Put Your Tennis Bracelet On?
Customarily people wear tennis bracelets on their right hand. It helps to minimise scratches and chips. If your left hand is dominant, feel free to drop this rule.
Can You Adjust a Tennis Bracelet?
Absolutely! You can shorten your tennis bracelet at jewellers. So don't sweat it if you got the wrong size.
Should a Tennis Bracelet Be Loose or Tight?
The best-case scenario is when you can move your hand freely without your bracelet causing discomfort. Nonetheless, don't get too loose of an item, or it might slip off during the jog or walk. Jewellers recommend a gap in the size of one finger between the bracelet and your wrist.
Can You Shower With a Tennis Bracelet?
If it is no trouble, better take off your bracelet before showering. Various soaps and cleansing products can dull the stone's brilliance in the future.
Trending CTN News: