9 Most Stunning Places In The World To Photograph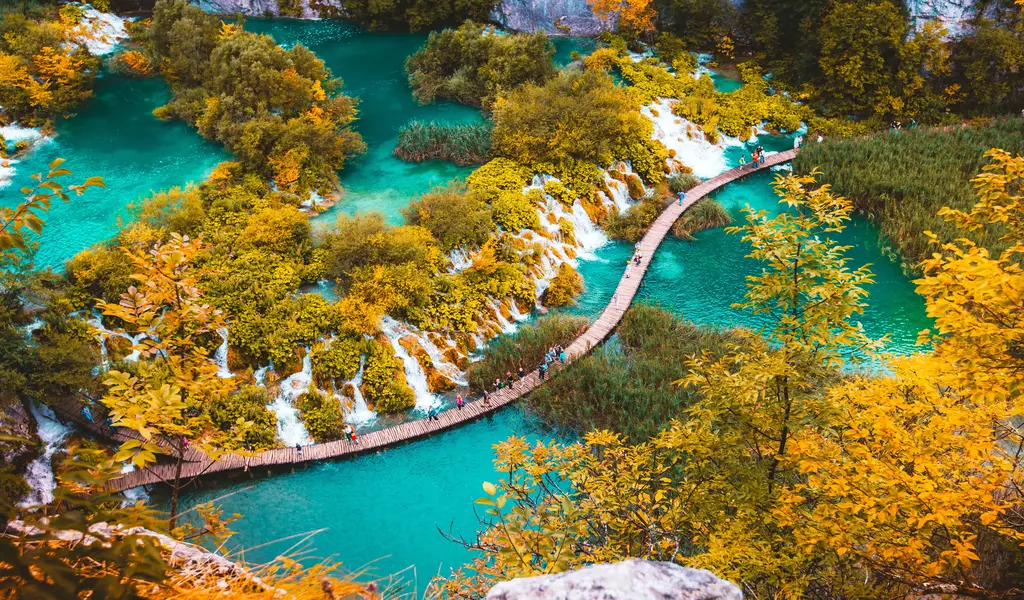 9 Most Stunning Places In The World To Photograph –  What stunning places would a photographer not want to miss adventuring into in their lifetime?
We've compiled a list of both natural and man-made places to visit and photograph all over the world. Some may be close to you and some may be far. However, all of them are certainly worth the journey.
Rome, Italy
Do you love capturing historical landmarks that have stood the test of time and the elements? You'll certainly want to visit the Colosseum, St. Peter's Basilica, the Trevi Fountain, and Piazza Navona – all located in Rome, Italy.
These historical landmarks make for amazing photos with their captivating architecture.
Rome has an ancient history full of intrigue and war. And is known to be occupied by humans for approximately 5000 years.
In Rome, lights glisten on the water at night. What better way is there to capture the beauty than to roam these waters with a catamaran rental?
This also provides a wonderful opportunity to find new angles from which to take your pictures of this historic city.
Palau, Palau
Palau is an island country located in the western Pacific Ocean and has a vast array of marine life.
So, if underwater photography is your chosen niche, organize a snorkeling adventure in Jellyfish Lake. Here you can capture photographs of both the golden and moon jellyfish.
Follow the golden jellyfish (that need sun to survive) as they follow the sun.
The Rock Islands of Palau have also been known to capture a photographer's keen eye. The vegetation-covered islands are dotted irregularly between bright blue water. You can explore and photograph them from every possible angle.
The islands' mud is known to have healing properties too – don't get your camera dirty though!
Reine, Norway
Reine, a fishing village in Norway, is the next location on our list. And for good reason!
The landscape consists of mountains upon mountains of lush greenery mixed with an icy terrain. It's a truly stunning image, with the little village tucked up against the mountainside.
A more athletic photographer can hike to the top of these mountains to capture their shots, while others may want to mill around the village and capture their photos from lower down.
The Reine sunsets are stunningly colorful, so don't worry about running out of daylight for your photography.
Keep your eyes on the skies between September and April to witness the magnificent green-and-pink-hinted Northern Lights.
Avenue of the Baobabs, Madagascar
You may need to take a moment to catch your breath if you travel to the Avenue of the Baobabs in Madagascar.
Grandidier's baobabs line the dirt road between Morondava and Belon'i Tsiribihina in Menabe in western Madagascar. These ridiculously wide-trunked trees can live for hundreds of years.
One reason these trees are perfect for photography is that you can take photos from inside the trees! The inside of the baobab trunks is often large enough for a small home or office.
You may even be able to catch a glimpse of a few of the Madagascan animals. Many of them cannot be found anywhere else in the world, such as the wide-eyed Indri and the inquisitive Blue Coua jumping through the trees.
Zyangye Geopark, China
The Zyangye Geopark in China is something a little different and may interest the geology buffs in the photography game.
You can admire the rainbow colors and fascinating striations of these uniquely formed landforms. The Zyangye Geopark formed its unusual structure over years of freezing and thawing, in addition to wind and water erosion.
There are countless angles at which you can photograph these landforms, which appear to have a silky texture from a distance.
Travelers have recommended a sunset tour, when the natural beauty comes alive.
Lisse, Netherlands
We guarantee the sight of the Lisse gardens in the Spring will put a blissful smile on your face even before you raise your camera.
The bright colors of the fields of flowers come in pink, yellow, orange, blue, purple, and white – any color you can imagine, really.
There are intricacies and patterns in The Flower Bulb Region that a photographer's eye can study and transform into art.
The order of blooming goes: daffodils in March, hyacinths in April, and tulips towards the end of April and early May.
Serengeti National Park, Tanzania
Are you a wildlife photographer looking for your next thrilling shot? The Serengeti National Park in Tanzania is a unique location for wildlife photography.
For example, you can witness a massive migration of wildebeest, zebras, and gazelles at the Serengeti National Park.
During this migration, the animals are hunted by predators such as lions, cheetahs, and crocodiles. This could be your chance to catch a stunning shot of these suspenseful natural encounters out in the open.
This vast array of safari life has been called legendary and incomparable by wildlife photographers.
This park is also the perfect place to bring your significant other along for a romantic getaway if you want to include them in your photography adventure.
Antarctic Peninsula, Antarctica
The Antarctic Peninsula in Antarctica is a very special (and very cold) adventure you must take.
Make sure you invest in a camera cage to keep your camera equipment safe in case you trip and fall on the varying landscapes. Grip that camera tightly!
This tranquil landscape provides breathtaking lighting and color contrasts. And panoramic or wide-angle shots can portray the enormity of the vista, as can utilizing human objects in your photos.
You can also capture the drifting icebergs (sometimes emitting eerie sounds). These have formed into a wide variety of bizarre shapes and sizes, and create captivating reflections in the icy waters.
Varanasi, India
Are you a photographer who has more of a knack for capturing bustling city life? Then, Varanasi is the right place for you to explore your talents.
The religious and spiritual culture in Varanasi, India, is truly vibrant. Some may describe it as chaotic, but maybe that's the exciting energy in which you thrive!
Maha Shivaratri is one important traditional event in the Hindu culture that you will not want to miss photographing, next celebrated on February 18th, 2023.
This moving and dynamic festival of music, dancing, and chanting will test your observation and perception skills as a photographer.
Zoom in to witness the brotherhood between the devotees, adorning their detailed ancient cultural makeup and clothing. And zoom out to capture the temples decorated in bright colors, flowers, and lamps.
Related CTN News:
4 Ways to Make Your Home Feel Warm, Inviting and Welcoming
Benefits of hiring a Personal Injury Lawyer
International Sim Card for Travel and Other Life Hacks for Passionate Adventurers