What You Should Know About Chapter 7 Bankruptcy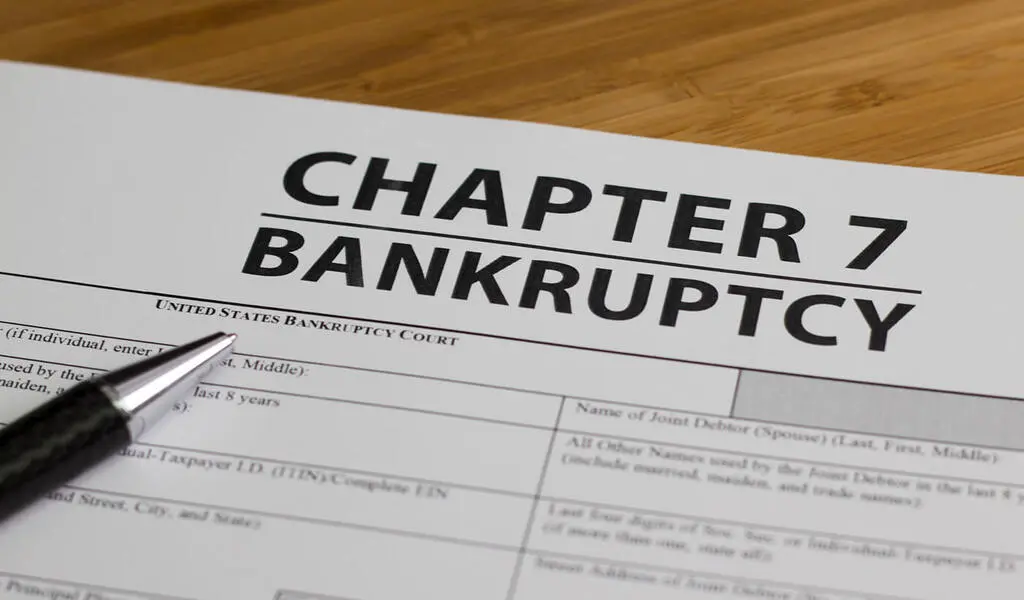 Statistics show that the number of bankruptcies is gradually on the rise despite numbers falling in the past few years. When you look at bankruptcy statistics based on type, it's clear that more people opt for Chapter 7 than any other type.
In 2022, there were over 220,000 Chapter 7 bankruptcy filings, while Chapter 13 only had about 157,000.
But just because it's more popular doesn't mean that it's always the right option. If you're considering filing for bankruptcy, it's important to understand what each type means. Let's go through some important facts regarding Chapter 7 and what it involves.
Moreover, you can always ask for clarity from an experienced professional at AttorneyDebtFighters if you're having trouble understanding the eligibility criteria.
Background on Chapter 7 Bankruptcy
The most prominent aspect of Chapter 7 is that it doesn't require you to file a repayment plan. Instead, your trustee will liquidate all your nonexempt assets to pay off creditors as per the guidelines of the Bankruptcy Code. That being said, you'll be able to keep some 'exempt' property, and some of your property may be subject to liens that pledge it to other creditors.
Eligibility Criteria for Chapter 7
Not everyone qualifies for a Chapter 7 filing. The eligibility criteria include the following:
You must have completed a credit counseling course by an approved agency within 180 days before filing for Chapter 7.
Your average monthly income over the last six months should fall below the median income in your state. If it doesn't, you'll need to pass a means test to find out if you have enough disposable income for partial payments to unsecured creditors.
You can't have filed for Chapter 7 bankruptcy in the last eight years or Chapter 13 in the last six years.
If the court finds out that you're attempting to defraud creditors, they could dismiss your case.
Additionally, you can't file for bankruptcy if a previous petition was dismissed in the past 180 days due to a failure to comply with court orders. If your case was dismissed, you'll need to wait another 181 days before applying again.
How Chapter 7 Works
The overall bankruptcy process comprises four steps:
Taking Credit Counseling and Filling Forms
The process begins with credit counseling, which you should complete within six months of filing. You're exempt from this requirement of there are no approved counseling agencies in the district. If you've hired a bankruptcy Chapter 7 attorney, you can ask for help with filling out different forms, including a petition.
You'll need to provide personal information and details about your creditors, assets, income, and expenses. Once you file a petition, a stay order automatically comes into effect, preventing your creditors from collecting and other related actions like income garnishments.
Appointment of a Trustee
The court appoints an unbiased trustee to oversee your bankruptcy process. Their role involves reviewing your assets and categorizing them as exempt or nonexempt. They'll be responsible for liquidating nonexempt assets and paying back creditors. Your trustee will have a meeting with your creditors to confirm the validity of your bankruptcy petition.
Repaying Debts
Based on your state's guidelines, your trustee will seize and liquidate nonexempt assets to pay off unsecured creditors. In most cases, the debtor can keep their home, car, and some personal possessions necessary to maintain a basic standard of living.
Discharging Remaining Debt
By filing Chapter 7, most of your debts are discharged, releasing you from any liability for payment. So, the creditor can no longer approach the debtor for restitution. Usually, filers receive a discharge two months after attending the meeting of creditors.
What Debt is Erased in Chapter 7
When you file bankruptcy, in Chapter 7, debts such as credit card debt, missed car loan payments, medical bills, payday loans, and utility bills are discharged. However, debts like child support and alimony and debts you owe to the government are non-dischargeable. And if you're behind on mortgage or car loan payments but want to keep the property, you'll have to continue making payments.
Recent changes in bankruptcy guidelines have made it easier to discharge federal student loans, but it's best to ask your bankruptcy Chapter 7 lawyer. Although you can discharge private student loans, the process is lengthier, so you'll need the assistance of an attorney.
Waiting Before Filing for Chapter 7
It's important that you file for Chapter 7 bankruptcy at a time when other factors won't complicate the process. If any of the following apply, you should probably wait to file for bankruptcy or consult an attorney first:
You're currently relying on credit cards or made a major purchase in the last six months. You should pay off these expenses before filing.
If you're planning to file a lawsuit, then you should hold off filing for bankruptcy.
If you've missed rent payments but don't plan on moving, you should catch up on rent payments before you file bankruptcy, chapter 7. This also applies to car loans and mortgages.
And if you expect to fall into more debt, you should delay filing for Chapter 7 bankruptcy. That's because you can only file for it once in eight years, so falling into more debt after you file can be detrimental to your financial well-being.
When To File For Chapter 7 Bankruptcy
Many people wonder if they should file for bankruptcy now or wait. Here are a few signs you should file a petition now:
Your dischargeable debt is over $10,000
You're struggling to keep up with payments and make ends meet
You may face wage garnishment or a debt collection lawsuit
Your income is below the median income level in your state
You don't have any expensive assets, and your credit score is below 600
How It Affects Your Credit Report
If your credit score was previously below 600, it will start improving after you file for Chapter 7. It will stay on your credit report for ten years, but it's common for your credit score to improve. And as long as you make better financial decisions, you can also get a mortgage approved.
SEE ALSO: Exploring Code Culture and Web Development in Thailand