5 Top Ways TikTok Can be Used for Affiliate Marketing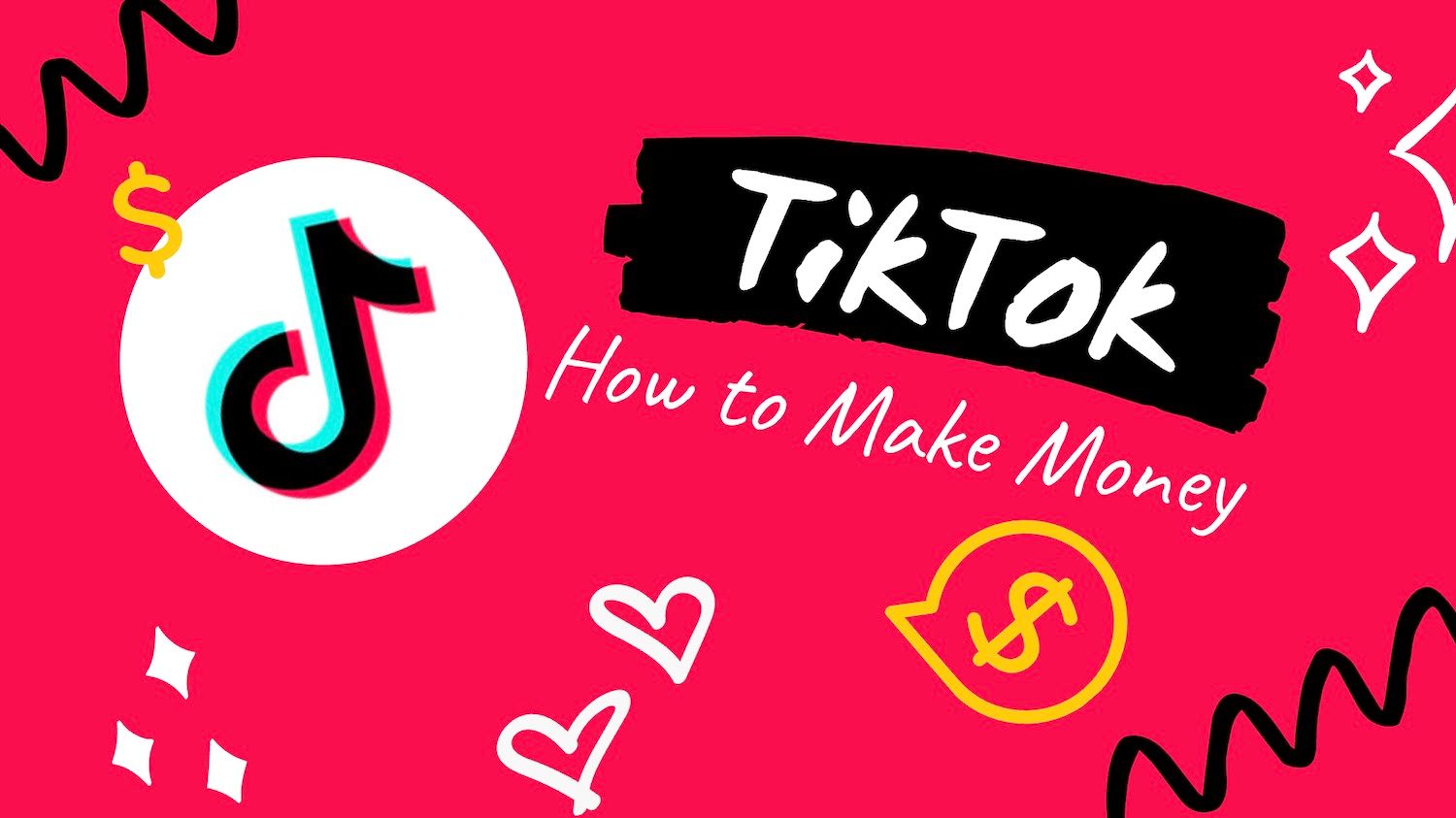 You can earn money through affiliate marketing on TikTok but you will need to use some novel solutions like affiliate marketing to effectively do so. In the past, TikTok was the worst social media platform for affiliate marketing.
That was because TikTok doesn't allow clickable links out of videos. You can only use one link out of your profile bio to send traffic to your target website. Things haven't changed much except that marketers are finding unique methods to monetize their TikTok following using the affiliate marketing model.
This post will discuss what affiliate marketing is and how you can use it to profit from TikTok influence.
1. What is Affiliate Marketing?
Affiliate marketing is a business model that allows you to earn a commission on supporting sales of products from other manufacturers. Unlike marketing, affiliate marketing only sells products from other businesses.
In short, at a very basic level, this business model includes three parties. One is the you who will market the products, the second is the business whose product you are selling, and the last party is the person who will buy this product.
2. Affiliate Marketing on TikTok is Difficult
Affiliate marketing is one of the most common digital business models. Bloggers, social media influencers, and vloggers use it to generate money through their channels. Social media is a major driver of profit for this marketing mechanism because of its wide reach.
Considering the ease of affiliate marketing on most social media channels, TikTokers were positive that they could make a passive income out of their fan base pretty quickly. The fact that most TikTok users are avid spenders only strengthened this assumption.
Yet, experiments with this platform for affiliate marketing proved this assumption wrong. TikTok was not an easy channel for these marketers. The primary reason behind this failure was that the platform doesn't allow many links from videos or the bio. In fact, you only get one link from your bio not before you have amassed at least 1000 followers. Although you can buy TikTok followers to finally get the chance to add a link in your bio, it may not help you much because these followers may not buy products from your links.
3. Can TikTok be Used for Affiliate Marketing?
With all the restrictions on outgoing links from TikTok videos, you can still make money from affiliate marketing using TikTok. You will need to be proactive and smart.
If you take TikTok as your primary source of income and not as a side hustle, you may find success in this endeavor soon. Most hustlers will find that monetizing TikTok using the affiliate marketing model demands lots of work.
In addition to leveraging TikTok's potential for affiliate marketing, content creators can enhance the accessibility and reach of their videos by utilizing tools like the YouTube caption generator, which helps make their content more inclusive and engaging for a wider audience.
4. Secret of Success
Before you learn a few methods to include a link to your channel, you should optimize your channel to keep the content engaging. Make sure to pick a niche. This niche should align with your interests, should be easy to monetize, and must attract interest from the masses.
When you are creating content in this niche, make sure to keep the content fresh and interesting. Use TikTok trends to your advantage. Never underestimate the importance of the first few seconds of the video. Use persuasive or interest-provoking captions for these videos. If your content isn't valuable, you can spend all your time in marketing it or buy TikTok likes to promote it, but you will not monetize it fully.
Always know your target audience and their psychology. If you are marketing on TikTok, your most common audience includes Gen-Z and millennials. Keep the content to their taste. If your niche is age-specific, you must understand the marketing tactics that work with that particular age.
Understand that Gen-Z proactively dislikes hard-sell. You need to come up with novel ways to include your marketing messages in your TikTok.
In the end, don't buy TikTok views in the advanced stages of your TikTok journey. This will impact your stats and send wrong signals to the algorithm. You need to keep your audience highly targeted and relevant, so the platform knows who will like your message and only boost your videos to the relevant people.
5. Methods to Turn Influence into Cash
Now you have polished your channel to only attract relevant viewers, it's time to reap the reward. Here are some ways to earn affiliate commission from your YouTube channel.
Link to Other Social Media Channels
You can use your TikTok presence to drive traffic to other social media pages you use. As most social media platforms allow you to publish clickable links, you can use these channels to market your affiliate products.
One advantage of using social media handles is that you can add information about these products and their uses and limitations through posts on them. Besides, you are not restricted to video format to share this information. Instead, these posts can be text-based, images, or documents depending on the platform.
You can choose between linking one and more accounts to your TikTok channel. If you choose to link more accounts, ensure to streamline them to your brand to avoid confusion.
Another method to get traffic to your affiliate products is to send them to your webpage as a bridge. A better strategy is to mix up linking your webpage and your social media handles to your TikTok channel. This way, those viewers who like it better to connect on social media would use that medium and those who are comfortable with blogs will choose to bookmark it.
If you are a valuable marketer for your affiliate marketing company, you can ask for a dedicated link from them. Any purchase made through this link will be considered as your input and you will earn a commission for it. Give its link in your bio instead of a product's link or your web page's link.
The last method is to give coupon codes in the caption of your videos. Don't forget to mention the duration of these codes and also mention the process with which these codes will work.
Takeaway: TikTok is Good for Affiliate Marketing – Yay or Nay?
This post talks about the potential and return of affiliate marketing on TikTok. Previously, marketers didn't succeed much in these efforts because of limitations on link placement on this platform.
But now, marketers come up with innovative solutions to work around this limitation. For example, you can use dedicated affiliate links or link your social accounts to drive traffic to them.
Author Bio :
Qudsia Ehtram is a Veteran Content Creator at Digital Aimz and a seasoned creative head at QD Writing Services. She is a ghostwriter of 30 novels for US audience and holds 27 years of experience under her wings. Cherry on top, she is handling working for a number of brands as a Social Media Consultant.