The TST Surfer: The Best Affordable TST EBike Gets Even Better!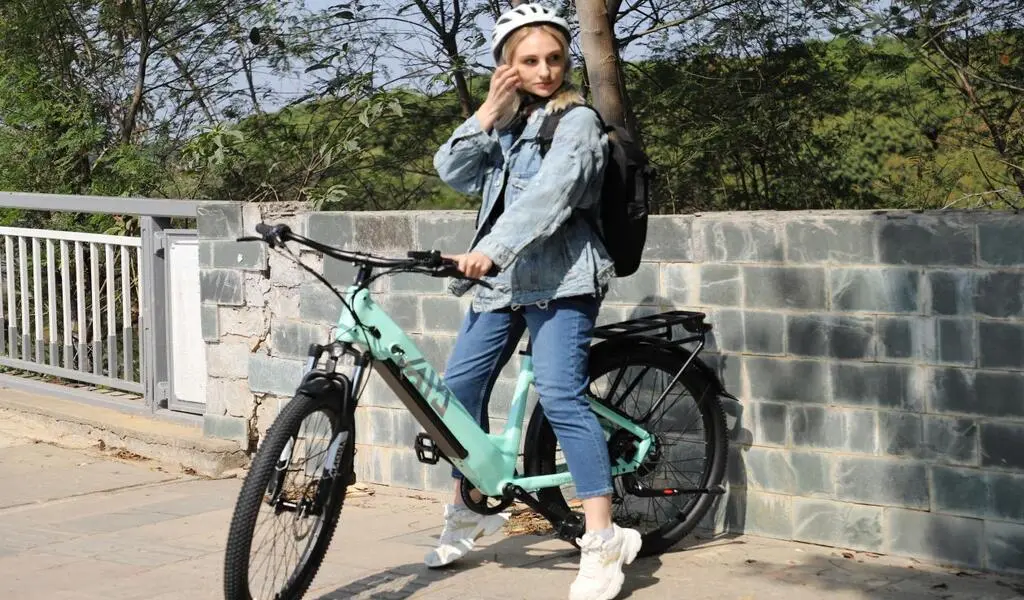 TST Ebikes have gained immense popularity in recent years, offering an eco-friendly and cost-effective alternative to traditional transportation methods. One brand that stands out from the crowd is TST Ebikes with their highly acclaimed TST Surfer model.
Packed with features and priced at just $989, it has quickly become the best-selling TST Ebike in the US market. Now, with the price down from $1199-$989, this budget-friendly e-bike raises the bar even higher.
Hydraulic Disc Brakes: A Game-Changer
One of the most noteworthy improvements on the TST Surfer is its hydraulic disc brakes. This upgrade offers superior braking performance compared to mechanical cable brakes found on many other Ebikes in this price range.
Hydraulic disc brakes require less maintenance as they don't suffer from cable stretching issues like their mechanical counterparts do. With minimal adjustments needed, riders can enjoy consistent and reliable stopping power throughout their rides.
Enhanced Performance and Power:
The TST Surfer comes equipped with a powerful 500W motor capable of delivering a true peak power output of 1,000W—perfect for acceleration and conquering hilly terrains effortlessly.
Out-of-the-box speed limit for this Class 2 e-bike is set at a respectable 20 mph (32 km/h). However, users have the option to unlock Class 3 operation by adjusting settings for speeds up to an impressive 28 mph (45 km/h) when pedaling alongside throttle use.
While pedal-assist mode enhances efficiency by extending battery life through rider assistance during pedaling efforts, throttle-only operation provides swift acceleration when desired or simply cruising along at enjoyable speeds without exerting much effort.
Extended Range Options:
The standard battery included with the TST Surfer offers approximately 65 miles of range. However, riders can opt for a spare battery with more capacity by paying an additional $199.
Thoughtful Design Features:
Beyond its upgraded braking system and performance capabilities, the TST Surfer boasts various design features that enhance its overall functionality and versatility.
The free accessorie rear rack, offering robust construction capable of supporting loads up to 150 lbs. This allows riders to carry not only essentials but also adult passengers using optional passenger kits.
Other notable features include fender set for durability, LED lighting for improved visibility during low-light conditions, front suspension for added comfort during rides on rough terrain, and multiple cargo mounting options.
Quality at an Affordable Price:
While it may not compete with high-end e-bikes costing thousands of dollars in terms of build quality or components used, the TST Surfer delivers exceptional value at just $989. Its affordability combined with reliable performance has made it a top choice among TST Ebike enthusiasts across America.
TST eBikes' commitment to customer satisfaction is further strengthened by their US-based support team located in CA—a valuable resource for addressing any concerns or inquiries.
Conclusion:
In conclusion, the TST Surfer continues to reign as the best affordable TST Ebike option available today—with its hydraulic disc brakes into the mix. Offering excellent performance, extended range options, thoughtful design features, and outstanding customer support—all at an unbeatable price point—the TST Surfer stands out as the ideal choice for those looking to embrace TST Ebiking without breaking the bank.
For $989, this e-bike is an absolute steal and provides everything with most riders.
SEE ALSO: The Diversity Visa Programme for 2025 will begin on October 4, 2023