Elevating Brand Awareness through Customized Shopping Bags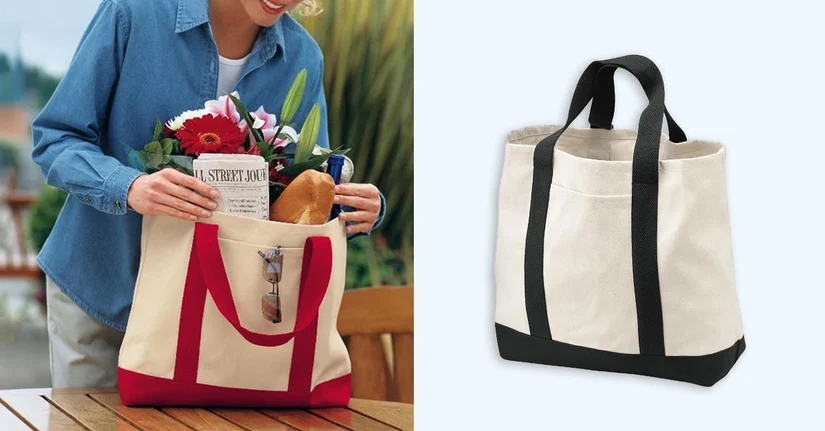 Shopping bags have evolved beyond their basic role of simply holding our items. In our current environmentally-aware and brand-centric society, they now serve as moving advertisements and reflections of individual preferences.
This evolution hasn't gone unnoticed by marketers. Enter the era of promotional shopping bags, where businesses leverage these everyday items as potent tools for branding and message dissemination. Here's a dive into the appeal of promotional shopping bags and how they can supercharge a brand's visibility.
Why Opt for Promotional Shopping Bags?
Eco-friendly Message: With the world pivoting towards sustainable choices, opting for reusable shopping bags sends a clear message: your brand cares about the environment. It's a great way to align your company with the green movement and appeal to eco-conscious consumers.
Functional and Durable: Unlike some promotional items that might be used once and discarded, shopping bags are practical. If designed with quality in mind, they can last for years, offering repeated brand exposure every time they're used.
Large Branding Space: A shopping bag provides ample real estate for your logo, tagline, and any other brand messaging. It's a canvas that can be designed as subtly or as vibrantly as you wish.
Designing for Impact
The key to an effective promotional shopping bag lies in its design. Here are some considerations:
Material Choices: Opt for durable materials like canvas, jute, or thick cotton. If your brand is eco-centric, materials like organic cotton or biodegradable alternatives can further align with your brand message.
Bold Graphics: While the design should resonate with your brand's aesthetic, don't shy away from being bold. Striking graphics, innovative patterns, or even witty taglines can make your bag a conversation starter.
Think Beyond the Logo: While including your logo is a given, think about other elements that can add value. QR codes linking to promotions, URLs of your main website, or even a catchy hashtag can engage users beyond the initial interaction.

Strategies for Distribution
Your promotional shopping bags won't boost visibility unless they're in people's hands. Here's how you can ensure they get there:
In-store Giveaways: Offer these bags as complimentary items when a certain purchase amount is reached. Not only does this reward customers, but it also ensures your branded bags are immediately put to use.
Event Swag: Whether it's a trade show, a corporate event, or a pop-up stall, offering promotional shopping bags can give attendees something both useful and memorable.
Loyalty Gifts: Reward repeat customers with a branded shopping bag. It acts as a token of appreciation and encourages brand loyalty.
Conclusion
Promotional shopping bags combine the best of marketing and utility. They are a testament to the fact that branding doesn't always have to be aggressive; sometimes, it's the quiet, consistent presence in a consumer's daily life that leaves the most lasting impression. When executed with thought and creativity, these bags can elevate brand visibility, foster loyalty, and make a statement about the company's values. In the landscape of promotional items, shopping bags stand tall, offering businesses a unique blend of functionality and brand promotion.