DIY Projects with Custom Vinyl Stickers: Crafting with Creativity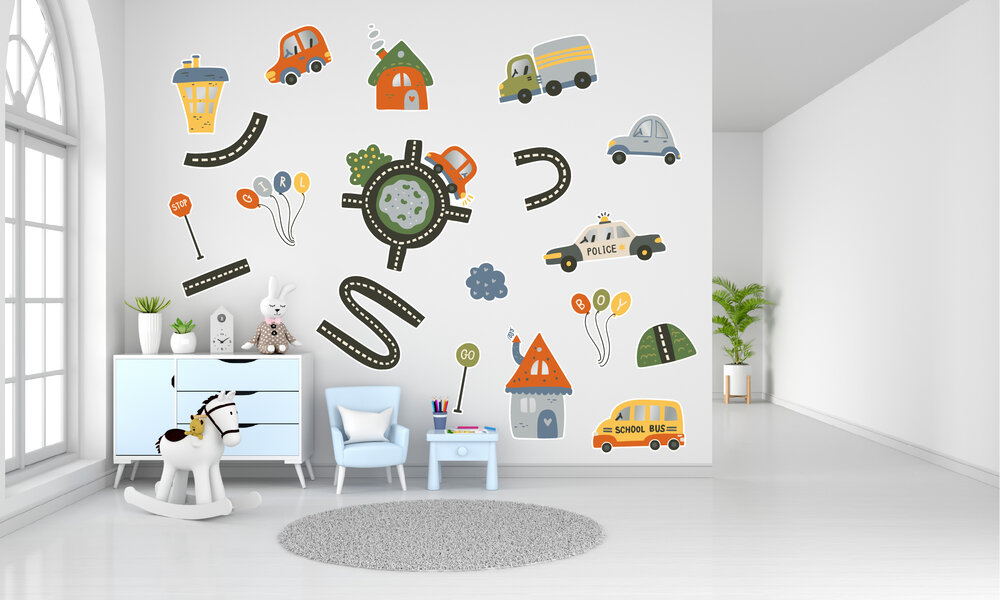 Custom vinyl stickers are a versatile and fun medium for creative DIY projects. Whether you're a seasoned crafter or just looking to explore your artistic side, custom vinyl stickers can add a unique and personalized touch to various items. In this comprehensive guide, we'll explore a wide range of DIY projects using custom vinyl stickers, from home decor to personalized gifts. Get ready to unleash your creativity and learn how to make the most of these adhesive wonders.
Why Choose Custom Vinyl Stickers?
Before diving into the projects, it's essential to understand the benefits of custom vinyl stickers. They are durable, weather-resistant, and come in an array of colors and finishes, making them suitable for various applications. Custom vinyl stickers are also precision-cut, ensuring that your designs are clean and professional-looking. They adhere well to surfaces, making them perfect for both indoor and outdoor use.
1. Customized Home Decor
Give your home a personalized touch by creating custom vinyl stickers for various home decor items. You can decorate lampshades, picture frames, mirrors, or even glass vases. Customize these items with your favorite quotes, designs, or patterns to match your home's aesthetic.
2. Personalized Water Bottles
Ditch the plain water bottles and make hydration fun. Design custom vinyl stickers featuring your name, inspirational quotes, or motivational images. Apply them to your water bottles, ensuring you stay hydrated in style.
3. Laptop and Tech Accessories
Express your personality with custom vinyl stickers on your laptop, phone case, and other tech gadgets. Create unique designs that reflect your interests, such as your favorite quotes, hobbies, or artistic creations.
4. Car Decals
Show off your style while on the road by using custom vinyl stickers to decorate your car. Whether you want to add a subtle touch or make a bold statement, these stickers can be applied to windows, bumpers, and other car surfaces.
5. Customized Clothing
Add a touch of creativity to your clothing by designing and applying custom vinyl stickers. Jazz up your t-shirts, hoodies, or even denim jackets with your own graphics or catchy slogans.
6. Personalized Gifts
Custom vinyl stickers make for fantastic personalized gifts. Create custom mugs, water bottles, or photo frames for your loved ones. Consider making monogrammed stickers or customizing gifts with heartfelt messages.
7. Event Decorations
Planning a special event like a birthday party or a wedding? Custom vinyl stickers can be used to create personalized invitations, table decorations, and party favors. Make your event truly unique with custom designs.
8. Organization and Labels
Get organized with custom vinyl stickers. Create labels for your pantry items, storage bins, or office supplies. Not only will this help you stay organized, but it will also add a pop of color and style to your space.
9. Wall Art
Custom vinyl stickers can be used to create stunning wall art. Design intricate patterns, quotes, or silhouettes and apply them to your walls. It's an excellent way to transform your living space with minimal effort.
10. Upcycling Furniture
Give new life to old furniture pieces by upcycling them with custom vinyl stickers. Update your plain dresser, coffee table, or headboard with unique designs that match your home's decor.
Tips for Successful Vinyl Sticker Projects
1. Prepare your surface: Clean and dry the surface thoroughly before applying the vinyl sticker to ensure a strong bond.
2. Use transfer tape: Applying the vinyl sticker is easier with the help of transfer tape. It ensures precise placement and minimizes air bubbles.
3. Take your time weeding: Be patient while removing excess vinyl from your design. A weeding tool will help you get clean and sharp edges.
4. Squeegee it right: Use a squeegee to apply the sticker, starting from the center and working your way out to eliminate air bubbles.
5. Experiment with designs: Don't be afraid to mix and match colors, patterns, and fonts to create unique and eye-catching projects.
Conclusion
Custom vinyl stickers are a fantastic tool for adding a personalized and creative touch to your DIY projects. Whether you're looking to decorate your home, personalize your belongings, or make thoughtful gifts, the possibilities are endless. With the right supplies and a bit of imagination, you can turn ordinary items into extraordinary works of art. So, unleash your creativity and get started on your next custom vinyl sticker project today!