A self-report of a CCIE student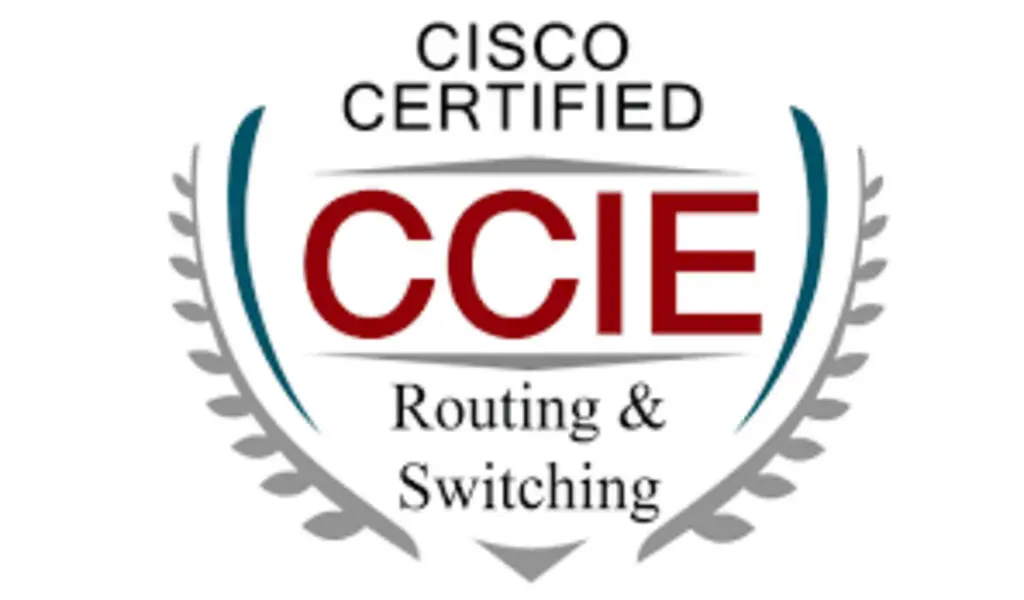 As the highest certification in the network industry, CCIE was once known for its harsh exams and generous returns after passing the exams. Now CCIE has passed the mythical era that CCIE equals high salaries. More and more people, including many engineers who work in the system integration industry who want to improve their abilities, and those who want to transfer to the IT industry from other industries. Especially college students who can find a better job (mainly in terms of salary) after graduation, all participate in the ranks of the IE test. , But they often feel that there is no way to test IE. The following is the IE test process organized by Nanjing Wanhe ccie enterprise training. We hope it can be helpful to everyone.
If you want to pass CCIE, you generally need to go through the following steps:
1. The First Step: find a better authoritative training class, and then go through the class systematically
This step is essential. Study the course from NA to IE systematically, although it is impossible to understand it all at once, but as you deepen your study, your understanding of the network will gradually deepen, and you will not take detours under the guidance of the teacher. You build on the network concepts and models in your mind are all correct. And it's best to find a class that you can listen to it again. If you don't understand, you can listen to it a second time, and you don't need to listen to it many times. Because it is the same every time, under normal circumstances, it is recommended that you listen to it at most twice. Otherwise you will get bored in the end.
If you feel that you have a strong understanding and self-learning ability, you can teach yourself. But someone with a learning speed is always better than thinking about it by yourself. I have seen a few people who taught NA by themselves, and then went directly to learn NP. As a result, the two directly connected interfaces were configured with IP addresses that were not the same network segment during the experiment. This happened due to the confusion of the self-study NA concept. Errors that affect the progress of IE learning really outweigh the gains
2. Step 2: Read several reference books seriously
If we say that attending the authoritative training class is to put yourself on the right track of learning IE, then reading the reference book carefully is to get on the express train of learning IE. This process is very difficult. Formal learning can form an overall conceptual system in your mind, which is equivalent to setting up a skeleton, but the detailed content needs to be experienced by yourself in reading.
3. Step 3: Take the CCIE written exam.
The CCIE exam is a two-step process. You must pass the written exam before you are eligible to take the lab exam. Written exams can be taken at the test centers of Prometric or VUE test centers in various cities in China. The current CCIE written exam cost is 3,200, and some test centers have to pay more (it is recommended to consult before going to the test) The CCIE written exam time is 2 hours for English-speaking countries, and half an hour for non-English-speaking countries, so you have two and a half hours to complete your exam.
There are a total of 100 objective multiple-choice questions in the CCIE written exam. About 20% of the questions are multiple choices. The full score is 100%. The passing score is 70%. The range of questions is very wide, covering all topics required by the Written Exam Blueprint on the Cisco website. Nanjing Wanhe CCIE Training –  spotodumps.com recommends doing more related simulation questions when preparing.
4. Step 4: Do a lot of lab
The CCIE exam is called the most demanding exam because it requires candidates to have strong practical skills. People who have passed the CCIE test have an average of about 400 hours of experimentation, depending on the individual's ability and energy. Be sure to practice 150-200 hours of experiment before the first lab exam. Mainly to practice the small experiments in the CCIE experiment guide, and then you can practice ccbootcamp or ipexpert (simulation questions from two foreign training institutions) and finally, when preparing for the lab exam, you should practice some exercises that are more specific to the line. In this way, it will take at least 180 hours, and if the first exam fails (it is normal, because Cisco will control the pass rate), then you will spend a lot of time to do the questions when preparing for the second lab exam. It takes about 150 hours. In this way, about 350 hours of lab should be done. Some people passed it once, and I met a few of them during the CCIE training camp in Weisi. This stage of preparing for the CCIE lab exam is the time when you improve yourself fast. Achievement and failure are both precious experiences. Looking back now, the life really went fast and the soul was pure a lot.
5. Step 5: Participate in CCIE Lab Exam
After passing the CCIE written exam, Cisco will send you a confirmation letter within ten days so that you can make an appointment for CCIE. In this way, the appointment website will prompt you to need a CCO account at this time. The CCO account can be registered on the Cisco website for free. The registration URL is that one person can register for different accounts multiple times. If you forget the password, you can register another one. After entering the CCO account, you will enter the CCIE Login interface
Candidate ID: Please enter a candidate id
Written Exam Track:
Written Exam Datemm/dd/yyyy) Please enter a test date.
Written Exam Score:
Candidate ID is the Candidate on your written test list ID number. If you are taking a written exam in Prometric, your ID number starts with SR or SP. If you are taking a written test exam in Vue, your ID number starts with CSCO. The date, time and score of the test are in the written exam list.
The CCIE Lab exam requires you to pay 28 days before the scheduled exam date. Nanjing Wanhe CCIE Training recommends that candidates from mainland China pay in Beijing. First, you can pay in RMB, which saves you the trouble of changing US dollars, and the second is that Cisco's bank is located on Nanlishi Road, Beijing, and you can avoid the transfer cost if you pay directly in cash. Cisco's bank is the Beijing Fuwai Sub-branch of Industrial and Commercial Bank of China, and Cisco's bank is the Beijing Fuwai Sub-branch of Industrial and Commercial Bank of China, and its address is A2, Sinochem Building, Fuwai Street, Beijing.
Take Metro Line 1 and get off at Nanlishi Road Station. It is just south of the road. It is almost the gate of the bank after exiting the subway station. The cash remittance is at the southernmost window on the second floor. You can only say that you pay for the exam. They are all familiar with it because there is one or two to pay every day! Then when you handed them a lot of money, how did you feel? It must be pressure! Pressure must be transformed into motivation. Prepare hard!
From now on, work hard to win your own number and also to win your own wonderful life. As a professional CCIE training center in Nanjing, Jiangsu Wanhe is also an authorized training and examination organization for many manufacturers such as Cisco and HUAWEI. Students who are interested in the development of this industry are welcome to join!