How to Build a Rewarding Career in Elderly Care?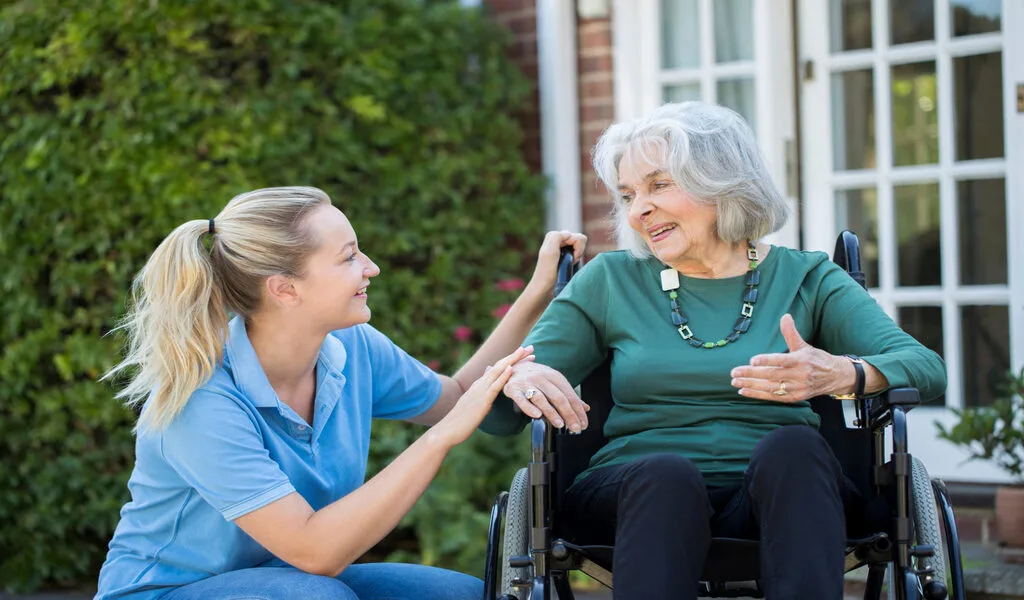 As our population ages rapidly, the demand for specialised elderly care steadily increases. A rewarding path to meet this need lies in pursuing a Certificate IV in Ageing Support.
Are you interested in pursuing a career in elderly care? This certification program can help open doors for you in this essential and fulfilling profession, allowing you to make a genuine difference in people's lives.
The Path to Starting a Career in Elderly Care
Overview Of Important Certifications
To thrive in the field of elderly care, specific skills and qualities are vital. Crucial among these is a formal qualification such as Certificate IV in Ageing Support.
Enrolling in this course in Australia comes with a multitude of advantages:
Specialised Skills: The course provides in-depth knowledge and practical skills necessary to work effectively in the elderly care sector.
Recognition: This certification is nationally recognised in Australia, opening job opportunities nationwide.
Career Progression: A stepping stone to more advanced roles in aged care, such as management or supervisory positions.
High Demand: With Australia's ageing population, there's a growing demand for professionals with this certification.
Practical Experience: Most courses include work placements, providing invaluable real-world experience.
Flexible Learning: Many institutes offer online or part-time learning options, allowing for study alongside work or other commitments.
Wide Range of Careers: The certification opens up various job roles, including Care Worker, Personal Care Assistant, Support Worker, and man.
Personal Fulfillment: The course prepares you for a rewarding career in elderly care, allowing you to make a real difference in people's lives.
Networking Opportunities: Studying in a group provides opportunities to form relationships with peers and professionals in the sector.
Updated Knowledge: The course keeps you abreast of the latest trends, techniques, and legislation in elderly care.
Remember, choosing the right course will depend on your career goals and current situation.
Overview Of Important Interpersonal Skills
Empathy and Compassion:
Firstly, empathy and compassion are cornerstones. Understanding and sharing the feelings of older people and a desire to alleviate their discomfort are crucial for this profession.
Patience:
Secondly, patience is a virtue in this field. Aging can be challenging, and showing patience helps provide a comfortable environment for older adults.
Good Communication Skills:
Lastly, good communication skills are indispensable. Listening actively, articulating thoughts clearly, and understanding non-verbal cues aid in building trustful relationships and ensuring adequate care.
Essential Technical Skills You Need For Elderly Care
Knowledge In Health And Safety Protocols
In the field of elderly care, technical skills are indispensable. A key aspect is understanding health and safety protocols. These guidelines ensure the well-being of both the caregiver and the elderly individual, covering areas like infection control, emergency response, and safe manual handling techniques.
Basic Medical Knowledge And Care Procedures
Another essential technical skill is basic medical knowledge and care procedures. It includes understanding common health issues in the elderly, managing medication, wound care, and assisting with mobility and personal hygiene.
Courses like Certificate IV in Ageing Support are excellent ways to acquire and refine these essential technical skills, preparing you for a rewarding and effective career in elderly care.
The Importance Of Continuous Learning In The Field
Continuous learning is essential in elderly care, particularly for those who have completed Certificate IV in Ageing Support.
Firstly, it ensures your knowledge remains current. The healthcare field continuously evolves, with new research, practices, and technologies emerging regularly. Keeping up-to-date ensures you provide the best possible care.
Secondly, continuous learning allows for career progression. Pursuing further qualifications or specialisations can open up opportunities for advanced roles in aged care.
Thirdly, learning keeps your skills sharp. Regularly refreshing your understanding of critical areas like safety protocols and medical care procedures ensures you are always prepared.
Lastly, learning about elderly care can boost your confidence, making you feel more capable and effective. It empowers you to make informed decisions, improving the quality of life for the elderly individuals you support.
Certificate IV in Ageing Support is just the beginning of this lifelong learning journey.
Final Words
A career in elderly care, particularly with a Certificate IV in Ageing Support, offers immense rewards and personal fulfilment. This path allows you to make a significant difference in older adults' lives. It provides opportunities for continuous learning and growth.
We encourage you to explore this meaningful career path, poised to enrich your life and those you care for.
SEE ALSO: How To Edit WhatsApp Messages On Android, iPhone, Windows, And Mac