Today's Daily Horoscope For Mar. 20th, 2023 – MONDAY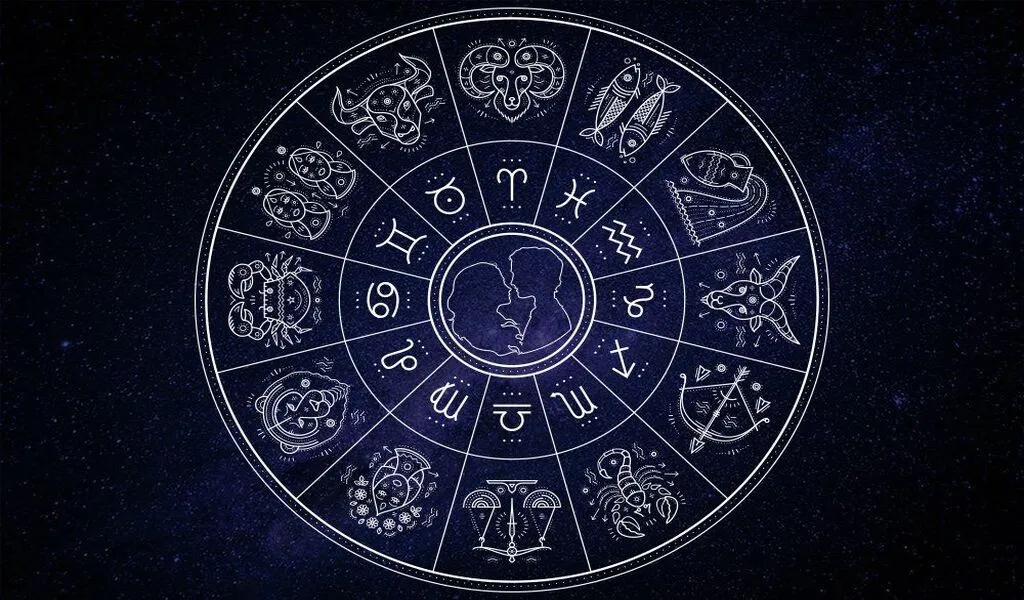 (CTN NEWS) – Daily Horoscope  – How prepared are you for the day? Are you aware of what to look out for? Check out your daily horoscope for Mar. 20th, 2022, below to find exactly what your stars have in store for you!
THE DAILY HOROSCOPE FOR MAR. 20th, 2023, IS BELOW
DAILY HOROSCOPE FOR ARIES  | Mar 21 – Apr 19
Be committed to your task, advises Ganesha. The planetary alignment today is favourable for you. It will be advantageous to randomly run into a stranger.
Court proceedings will conclude. Refrain from thinking anything negative. Spend some time alone reflecting on yourself. Work on marketing and the media will be done well.
Keep your plan a secret from others. The relationship will make you happy. The health will be good but exercise caution in the current climate.
DAILY HOROSCOPE FOR TAURUS  | Apr 20 – May 20
Ganesha advises investing time in spiritual and religious pursuits. It will promote peace of mind and spirit. Work on real estate can be finished. Work may be hampered as a result of your negligence.
Any time you complete paperwork, exercise caution. Avoid overstressing yourself and follow your plan of action. Government employees often hold positions of significant power.
The possibility of a relationship developing into marriage exists.
DAILY HOROSCOPE FOR GEMINI  | May 21 – Jun 20
The capacity for work will increase, according to Ganesha, if we try to change something about our daily routine. A child's career-related information will be given important advice.
Arguments will arise in the relationship. Avert dangerous work. Boost public relations. Observe the work's quality as well. Keep spreading the word about the company.
Spouses and family will receive assistance. For mental stability, meditation is necessary.
DAILY HOROSCOPE FOR CANCER | Jun 21 – Jul 22
Ganesha claims that you are currently experiencing good fortune and favourable planetary transits. Utilize time wisely. Now is the right time to finish the task that has been on hold for a while.
You'll also take pleasure in meeting the needs of the family. Some individuals may be jealous and criticise you. Steer away from nasty people. Sometimes hasty and overly enthusiastic work can turn out poorly.
Additionally, spend time with the kids. More diligence and hard work are needed in business. A work escalation plan will be used to conclude the project. However, more discussion is required.
The financial situation will be typical. There will be a pleasant family atmosphere.
DAILY HOROSCOPE FOR LEO  | Jul 23 – Aug 2
Ganesha predicts that enjoyable time will be spent shopping for family-friendly items. There will be increased costs. Having a source of income means there won't be any stress.
There will be a religious ceremony that a close friend will be able to attend. Participate in social and community activities as well. It will broaden relationships and acquire new knowledge.
There will be worry about one of the household members' health. Business needs to change its environment or improve internally. With the assistance of a powerful individual, the situation will improve.
DAILY HOROSCOPE FOR VIRGO  | Aug 23 – Sep 22
According to Ganesha, a close relative might visit your home. Through your powerful speech, you'll be able to persuade others. Your attempt to complete the task will be accompanied by action.
Before starting a conversation or taking an important action, get to know a stranger. Even minor carelessness can be harmful. Keep your business wishes the same for the time being.
Pay attention to the circumstances at hand. It is a good idea to take your investment money out now. The majority of the time will be devoted to family entertainment and conversation.
There are no more boundaries in a love relationship. Regularly have tests for diabetes and high blood pressure performed.
READ MORE: DAILY HOROSCOPE
DAILY HOROSCOPE FOR LIBRA  | Sep 23 – Oct 22
Ganesha predicts that all the planets will be in your favour today. Youth should give up being lazy and concentrate on their objective. Due to the negative situation, the mind will be diverted and disappointed.
Be tolerant and composed. Never give your money to anyone. Keep an eye on your competitors' business activities. It will be advantageous to try some novel business strategies.
In difficult circumstances, be there for your spouse. In love relationships, sweetness will be present. Health-related issues that have plagued you for a while will be resolved. Take a natural approach to staying healthy.
DAILY HOROSCOPE FOR SCORPIO  | Oct 23 – Nov 21
It is a good time to repay the loan, according to Ganesha. Disputes with an ageing relative may be settled. To keep a good relationship, don't let the past's draw attention to its shortcomings.
Women should exercise caution when conversing with someone of the opposite sex because they risk being made to feel uncomfortable. There could be some challenges in business today.
Be wary when dealing with a stranger. Traveling on business can be advantageous. Relationships with family members will be positive. Romantic relationship may have some differences.
DAILY HOROSCOPE FOR SAGITTARIUS  | Nov 22 – Dec 21
Any current problems will be resolved, according to Ganesha, and you'll be able to give your work your all-out attention. You can keep peace at home and at work by maintaining a positive attitude and way of thinking.
Not meddling in the business of others. Otherwise, you risk having your reputation inadvertently damaged in public. Avoid using inappropriate behaviour to make the situation worse.
Instead, keep your work simple. Business today will require a lot of effort from you. However, it will also produce fruitful outcomes. Plans for expansion will likewise be discussed.
In order to expand the company, new ventures and plans must also be developed. The husband and wife's ongoing misunderstandings will end. The day will be more enjoyable if you run into a friend of the opposite sex.
DAILY HOROSCOPE FOR CAPRICORN  | Dec 22 – Jan 19
In order to succeed, Ganesha advises doing each task practically rather than emotionally. There will be pleasant interactions with family members and neighbours. A close relative's marriage may be experiencing problems.
There will be a lot of money issues, but try not to stress yourself out too much. Things will be alright soon. In business, it is essential to stay vigilant. Between the husband and wife, there will be conflict.
Have some leisure time. There will be some pain and a fever in the body as a result of the existing environment.
DAILY HOROSCOPE FOR AQUARIUS  | Jan 20 – Feb 18
Ganesha predicts that youngsters will find relief from having to find any solutions to issues relating to their studies or careers. An acquaintance or relative will be given some crucial knowledge that will be useful to you.
From a financial perspective, time is not on your side. Inhibit your feelings. If not, someone might take advantage of you. Money could potentially be lost on pointless endeavours.
Before obtaining a loan for a vehicle or piece of property, consult with someone. Better outcomes will also surface if fresh ideas for business expansion are explored.
DAILY HOROSCOPE FOR PISCES  | Feb 19 – Mar 20
Ganesha predicts that you will get favour with influential persons in politics. Today, the work that was put off or put off for a long period can be finished with little effort.
Any lingering conflicts with your brothers should be settled amicably. Students must concentrate more on their studies. Also reduced will be wasteful spending.
As some people take advantage of you because of your emotionality and generosity, it's critical to conquer these traits. Consider your task in business seriously.
Problems can arise from carelessness. Money-related losses could also occur. Making fresh investments in business at this time is not a wise move.