Today's Daily Horoscope For Mar. 21st, 2023 – TUESDAY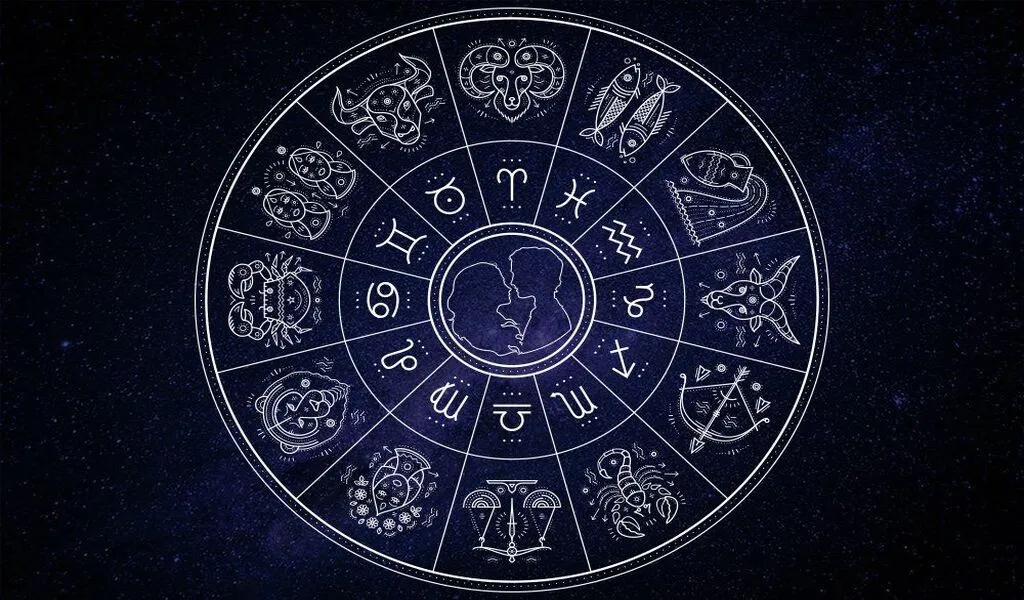 (CTN NEWS) – Daily Horoscope  – How prepared are you for the day? Are you aware of what to look out for? Check out your daily horoscope for Mar. 21st, 2022, below to find exactly what your stars have in store for you!
THE DAILY HOROSCOPE FOR MAR. 21st, 2023, IS BELOW
DAILY HOROSCOPE FOR ARIES  | Mar 21 – Apr 19
You'll feel a little better today, according to Ganesha. Being respectful of the house elders and following their advice will be advantageous.
Children will also feel relieved from having to complete any tasks associated with their career. At this moment, don't take anyone's statements or rumours seriously.
Make no decisions without knowledge of the facts. To achieve mental tranquilly, it would also be appropriate to use any form of religious practise or meditation. Time is regular. One can find a contract that suits their needs.
DAILY HOROSCOPE FOR TAURUS  | Apr 20 – May 20
The automobile of life, according to Ganesha, will go on a short track today. Making wise and significant financial decisions will be possible for you.
There will be more work involved, but success will also be attained. Individuals who have engaged in some harmful behaviour will make an effort to get close to you out of selfishness.
Never make a decision hastily. There might be some sort of miscommunication between the brothers. You can accomplish many things with luck.
DAILY HOROSCOPE FOR GEMINI  | May 21 – Jun 20
Ganesha advises engaging in spiritual and religious pursuits to maintain a cheerful outlook. You might also have a lot of cleaning and maintenance work to do around the property.
The effort put forth to accomplish a particular goal will yield excellent outcomes. Use this time for inward reflection and contemplation.
It will also provide answers to a lot of the questions you have. Receiving any unlucky notification might cause mental instability and stress. Normal business operations will continue.
DAILY HOROSCOPE FOR CANCER | Jun 21 – Jul 22
Ganesha warns against being lazy and depressed. Spend time learning vital information about marketing and media. Strive to finish your work without looking to others for assistance.
Your routine and way of life may alter for the better as a result. Laziness and the need to unwind might sometimes get the better of you. Conquer these weaknesses you have.
Someone might use your sentiments and compassion. Save all documents relating to the property, car, etc. At this moment, it is necessary to conduct commercial operations more cautiously.
DAILY HOROSCOPE FOR LEO  | Jul 23 – Aug 2
Ganesha advises maintaining patience, composure, and a positive attitude in spite of challenging circumstances. There will be no more mental perplexity of any type.
Also, make an effort to innovate your life. Control negative behaviours such as impulsive behaviour and irrational anger. Learn everything there is to know before spending money in dangerous ventures.
It is not practical to engage in a lot of socialising right now. It will be necessary to reconsider the business tasks that were once thought to be challenging.
DAILY HOROSCOPE FOR VIRGO  | Aug 23 – Sep 22
After a while, getting some positive news might make the mind joyful, according to Ganesha. Also, you'll be able to concentrate on your task.
You might be crucial in helping a close relative resolve their issue. Don't be too confident. This practise needs to be flexible to accommodate changing circumstances.
There may occasionally be a fearful emotion in the mind. Spend some time engaging in spiritual pursuits as well. More business-related events will need to be promoted.
READ MORE: DAILY HOROSCOPE
DAILY HOROSCOPE FOR LIBRA  | Sep 23 – Oct 22
Ganesha predicts that stalled projects will get momentum. His success may have exceeded expectations. You might become more interested in spiritual and religious pursuits.
You'll feel better mentally if you help someone who needs it. Don't put too much stock in people. Depression can result from losing hope.
Attempt to finish your work by yourself. Don't dwell in your imagination; instead, face reality and grasp life's realities. Today's businesses may need to make some crucial decisions.
DAILY HOROSCOPE FOR SCORPIO  | Oct 23 – Nov 21
According to Ganesha, maintaining a positive outlook throughout your everyday activities would boost your confidence and self-assurance.
You'll meet a few folks who are also helpful to your progress all of a sudden. The house elders will receive love and blessings. Avoid using derogatory language in any discourse.
Otherwise, there might be something like a battle that has no justification. Avoid filling your head with too much effort. It's not exactly a good time.
DAILY HOROSCOPE FOR SAGITTARIUS  | Nov 22 – Dec 21
According to Ganesha, any constructive activity with a person involves an exchange of ideas. Your confidence and morale will soar as a result. Give yourself enough time to develop any exceptional talents.
That will help you feel calmer. In the future, finding a source of revenue is also possible. Each family member's health will be a source of some worry. Soon, everything will be alright.
Don't be overly accommodating to strangers. Avoid having phoney debates. You might have to put in a lot of effort on chores relating to business.
DAILY HOROSCOPE FOR CAPRICORN  | Dec 22 – Jan 19
Despite your busy schedule, Ganesha promises that you will find time to spend with your family and close friends. Instead than acting out of emotion at this moment, employ your intellect and creativity.
Even young people can enlist the assistance of a notable person to succeed in their endeavors. One needs to use meditation or spirituality to achieve mental calm.
Anger and stubbornness are two negative behaviours that can damage a relationship.
DAILY HOROSCOPE FOR AQUARIUS  | Jan 20 – Feb 18
Ganesha claims that by talking to one another, any existing family disputes can be settled. Also, people will value your work, and the popularity metric will rise.
You'll have a strong, energising emotional state. You maintain control even when things are bad. Even when everything is in order, disappointments occasionally happen.
No work will include any mental content. Talk on the phone for a while with those who are doing good things. Any significant business choice must be properly considered.
DAILY HOROSCOPE FOR PISCES  | Feb 19 – Mar 20
Ganesha advises young people to avoid stress and focus on practical things instead. He might also display any of his talents. Any property-related disagreements will be settled.
Relationships amongst people will also be positive. Reduce back on wasteful spending. Otherwise, there can be conflict because of a poor budget.
Spend some time working on your personality and enhancing your health as well. Every close relative may have a conflict situation. At this time, do not attempt to obtain any kind of financing relating to your business.