Tips for Choosing the Perfect Blazer for Any Occasion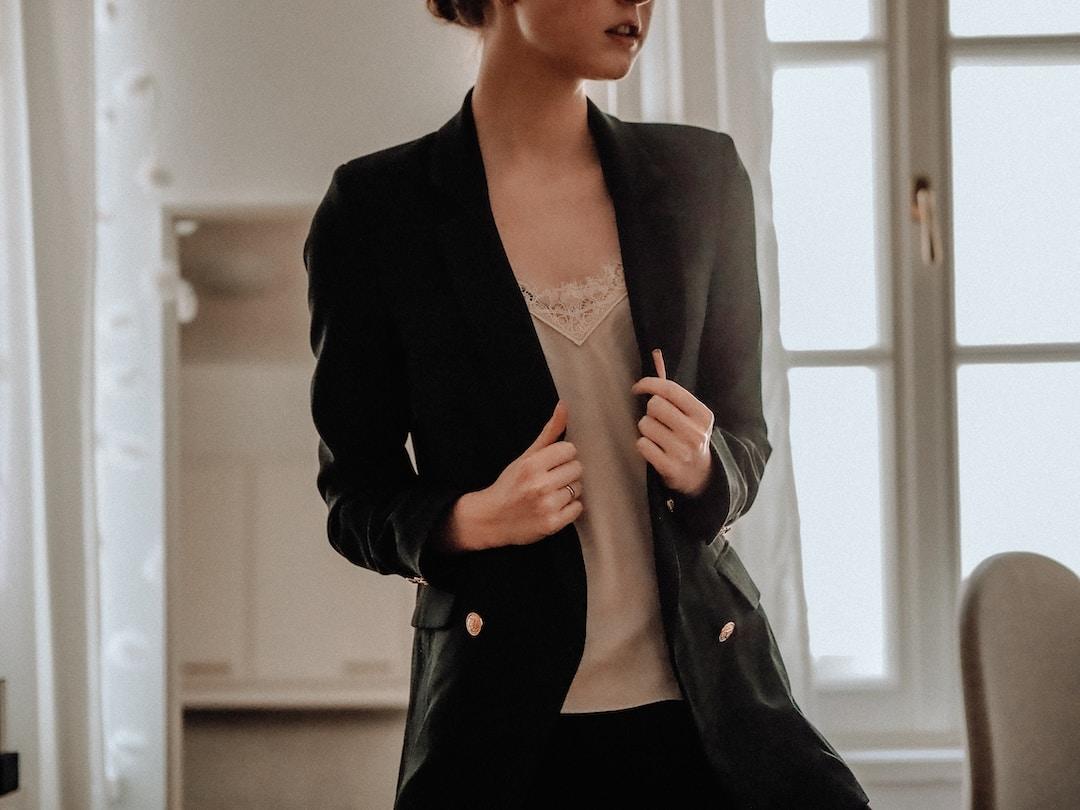 In a world constantly evolving with fashion trends, a classic piece like a blazer always stands the test of time. Navigating the fine line between formal and casual, it's a staple in any stylish man's wardrobe. A well-chosen blazer can elevate even the simplest outfit. Keep reading for our top tips on choosing the perfect blazer for any occasion.
Understanding the Relevance of a Perfect Blazer to Your Style
A well-chosen blazer can shape your wardrobe, adding class to your style. It is versatile, catering to various fashion needs, be it business meetings, weddings, or even casual dates. Unlike a full suit, the blazer allows freedom for individual expression.
The beauty of a blazer lies in its adaptability to different clothing items. Perfectly matched with jeans, chinos, or suit pants, the blazers represent a cornerstone of modern male fashion. You'll have the sophistication of a suit without the strict formality.
Beyond versatility, modern mens blazers are a testament to your personal style. A classic navy or black blazer is a safe choice, but venturing into patterned or colored versions can introduce a unique flair to your look.
Finally, the blazer carries into different seasons, making it a staple year-round. Whether it's the breathable linen blazers for summer or the cozy wool blazers for winter, the blazer prominently features in all seasons.
Notable Features to Look for When Buying a Perfect Blazer
Buying the perfect blazer goes beyond picking the right color. One must pay attention to the fabric, such as wool, linen, or cotton, each with unique characteristics suitable for different situations and climates.
Fit is another essential aspect to bear in mind. A well-fitted blazer can dramatically enhance your looks while an ill-fitted one can do absolutely the contrary. You want to ensure the shoulders, waist, and sleeves length align with your measurements.
Apart from fit, consider the blazer's cut. Slim cuts suit slender figures, classic cuts are ideal for average builds, while athletic cuts cater to muscular body types.
Lastly, weigh up the blazer's style. Single-breasted blazers are timeless and flexible, while double-breasted versions impart a sense of grandeur and formality.
Matching Occasions and Blazers: What Works Best

A blazer's ability to adapt to diverse occasions is what truly sets it apart. For the office environment, opt for darker hue blazers with a white or light blue shirt, adding a tie to portray seriousness.
Casual settings permit a wider array of combinations. Pairing your blazer with a polo shirt or even a high-quality T-shirt can create a balanced look. Notably, maintain congruity between your blazer's formality and your pants' style.
For weddings or formal functions, a dark navy or black blazer is a sure bet. Here, adding a pocket square or a boutonnière flower can inject a touch of elegance without being overly flashy.
Happily, blazers even find a place at cocktail events. Going for a patterned or velvet blazer with dark jeans while keeping the rest of the outfit minimalistic will surely turn heads.
Blazer Fit Guides: How to Navigate Sizes and Shapes
It's crucial to understand your body type to find a blazer that fits you perfectly. The key is balance: your attire should complement your physique, not contrast it.
A common mistake is buying a blazer too big in hopes of appearing larger. Instead, it just makes one appear sloppy. Choose a blazer that flattens your shoulders and lightly hugs your torso.
Closely examine the blazer's cut. Ensure there's enough room to move your arms comfortably and that the jacket's length grazes the top of your trousers' rear pockets.
Lastly, sleeve length is a crucial aspect. The rule of thumb is to allow about half an inch of the shirt cuff to show beyond the blazer's sleeve.
Altogether, understanding the relevance, features, appropriate matching, fit guides, and top brands can indeed help you choose the perfect blazer for any occasion. Always remember that the right blazer is not just about aesthetics, it's also about comfort and how it makes you feel.
People Also Reading:
The 4 Best Hair Dryers For Make Your Hair Dry