Who Are The Most Popular Women In The Cryptosphere That You Should Know About?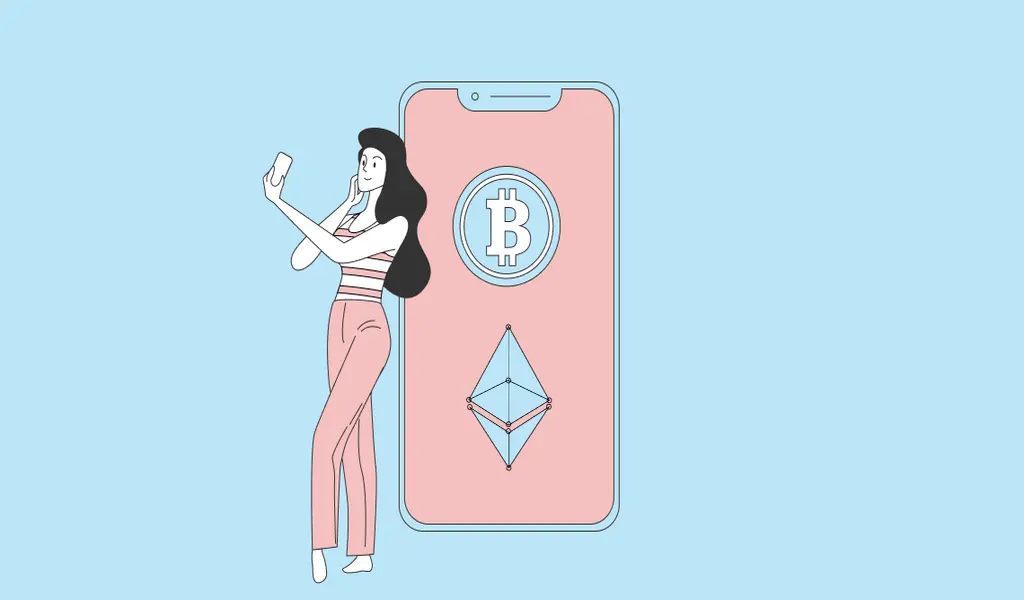 Women are getting much more involved in investing money since crypto gets more readily available. Blockchain technology enables transactions to happen straight between people, removing the demand for intermediaries, because transactions can take place immediately between individuals, eliminating transfer charges and lengthy clearance processes.
Additionally, the verification criteria for cryptographic transactions are generally much less complex than those for loan applications, giving a far more adaptable as well as an inclusive financing choice.
Other platforms, like immediate-wealth.org, provide opportunities for individuals to participate in the world of cryptocurrency trading.
Most Popular Women in Crypto World
Meltem Demirors
Chief strategy officer at CoinShares, Meltem Demirors, comes with a remarkable history in digital currency creation as well as strategic consultancy. She created Athena Capital, her very own crypto fund and also has a podcast known as "What Grinds My Gears."
Demirors was brought up in the Netherlands, and she is currently based in New York. She's a highly regarded figure in the crypto business. She's a founding member as well as co-chair of the Cryptocurrency Council in the World Economic Forum along with Cuy Sheffield, Visa's Cryptocurrency director.
Cleve Mesidor
Mesidor is the president of the National Policy Network of Women of Color in the blockchain. She interacts with Blockchain companies as well as the private sector to encourage women entrepreneurs in the crypto sector.
She imagines a racially inclusive future for cryptocurrency, backed up by existing information demonstrating greater interest in cryptocurrency investments among Hispanic and black Americans. Additionally, she presents her experience as a public policy advisor at the Blockchain Association, encouraging cooperation within the crypto market.
Lavinia Osbourne
Osbourne is cofounder of Crypto Kweens and it is focused on supporting women entrepreneurs, artists and creators via an NFT industry.
She's additionally the creator of Women in Blockchain Talks (WiBT), an educational as well as marketing site which strives at getting 50,000 Girls into the Blockchain ecosystem by 2023.
Osbourne supplies easy access to information via her WiBT podcast wherein both men and women can talk about their knowledge of crypto with no jargon.
Additionally, she is the founding member of Butterfly Wealth Creation, an advisory company devoted to business and monetary well-being, additionally to her crypto ventures. Osbourne's efforts have gained her recognition such as the CogX Gender Equality Leader Award in 2022 as well as the TechWomen Hundred Award in the UK in 2020.
Long
Long, a Wall Street veteran with 22 years of experience, created the Avanti Financial Group, today called Custodia Bank, offering cutting-edge digital asset management strategies. Her most noteworthy accomplishment was in making the legislative change in Wyoming State, wherever she effectively pushed for the adoption of twenty blockchain-enabling laws.
These laws provided bank charters to special purpose depository organizations (SPDIs), with Avanti becoming an important player. This groundbreaking development permitted SPDIs to participate around the country in legal transactions related to both electronic currencies as well as conventional currency.
Yi He
Binance co-founder as well as chief marketing officer Yi He had an important part in developing among the top crypto exchanges on the planet. As a matter of fact, 35% of Binance's management staff are women, displaying her consistent support of gender equality within the business.
With more than thirteen million active members as well as a remarkable day trading volume of roughly USD seventy six billion, Binance is currently a recognized participant in the crypto world.
Binance, via a collaboration with the Recording Academy, turned out to be the authorized crypto marketplace partner for the Grammy Awards. Before Binance, Yi He started her career in the cryptosphere with OKCoin, where she held the role of director of advertising as well as branding.
SEE ALSO: Ripple's Legal Victory Sends XRP Surging And Boosts Crypto Industry Confidence