Thailand is Set to Ease Visa Requirements to Attract Tourists from China and India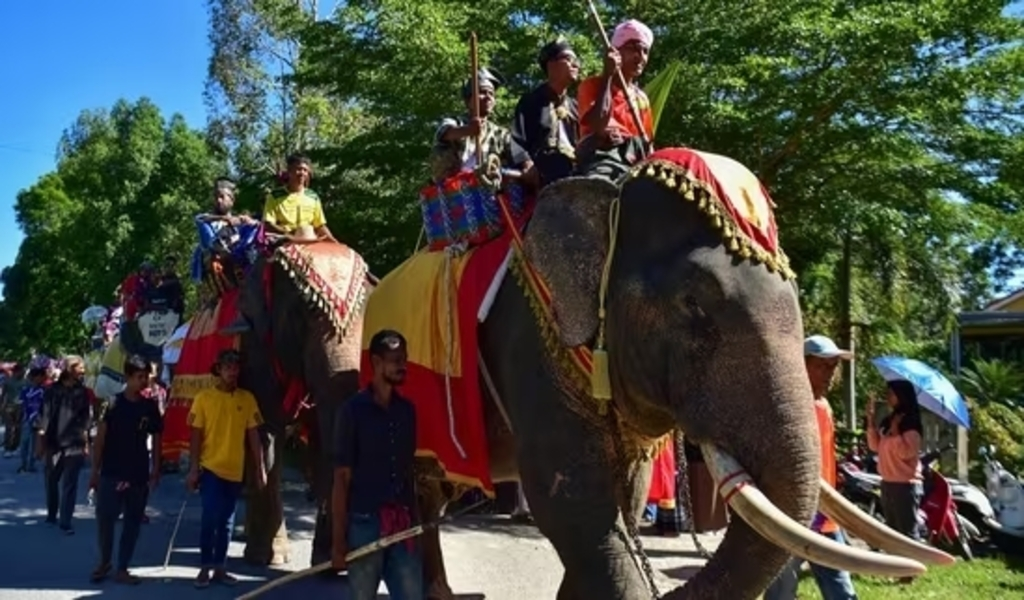 (CTN News) –  Thailand is set to ease visa requirements for Chinese and Indian travelers as incoming Prime Minister Srettha Thavisin seeks to increase tourism earnings to about $100 billion next year.
According to the premier, the Chinese – the largest group of visitors before the pandemic — suffer a costly and time-consuming visa application process, which has been a drag on the tally this year.
Meanwhile, Indian visitors must pay 2,000 baht ($57) for a 15-day visa on arrival. Srettha stated that he wants the list of visa-exempt nations to be broadened and higher stay limitations for most international tourists, with many nationalities having caps of 15 or 30 days.
On Monday, Srettha met with executives from Airports of Thailand Pcl and numerous airlines to examine methods for luring more international visitors in the fourth quarter, traditionally the busiest tourism season.
Srettha stated on X, the site formerly known as Twitter, that the airport operator committed to minimizing bottlenecks to increase flight capacity by 20% and find solutions to speed up immigration checks.
The new government hopes to increase foreign visitor revenue to 3.3 trillion baht next year, with the travel industry providing "the best short-term economic stimulus," according to Srettha.
According to Bank of Thailand estimates, tourism accounts for around 12% of GDP and nearly one-fifth of jobs.
Thaneth Tantipiriyakij, head of the Phuket Tourism Association, believes that eliminating the application price is preferable to providing visa exemptions to travelers from China and India. This message was delivered to the prime minister during a weekend summit in the island province attended by leaders from the travel industry.
"Visa fee exemptions are a 'quick win' for tourism," Thaneth said, adding that international visits to Phuket were at 70% of pre-pandemic totals through July, but "Chinese arrivals recovery rate is only 30%."
According to Nomura Holdings Inc., foreign visitor arrivals will be around 30 million in 2023, nearly tripling last year's 11.2 million. The figure has now surpassed 17.5 million, according to the Ministry of Tourism and Sports on Tuesday.
However, even though China was the largest source of travelers last month, with roughly 420,000, the return of Chinese has been slower than predicted. Before the pandemic, China accounted for over 28% of Thailand's record 40 million foreign arrivals in 2019, producing approximately 1.9 trillion baht in revenue.
The lag in Chinese arrivals is partly due to strict e-visa procedures implemented in May, particularly for group travelers, according to Nomura analysts, including Euben Paracuelles, in a Monday study.
Another impediment is Thailand's reliance on tourists from lower-tier cities, who may be more sensitive to China's deepening economic troubles, according to the experts.
To compensate, Thaneth said his organization suggested adding flights to Phuket and Krabi provinces and extending visas for tourists from Belarus, Kazakhstan, and Russia, who normally spend more than their Chinese and Malaysian counterparts.
While Srettha's intentions may benefit the margins, the larger question is about demand-side dynamics. "If China's economic outlook worsens further and consumer sentiment deteriorates, the risk is that these supply-side responses to attract tourists will be less effective," Paracuelles added in a subsequent email.
MORE INFO: Chiangraitimes.com