More and More Australians Choosing RV Vacations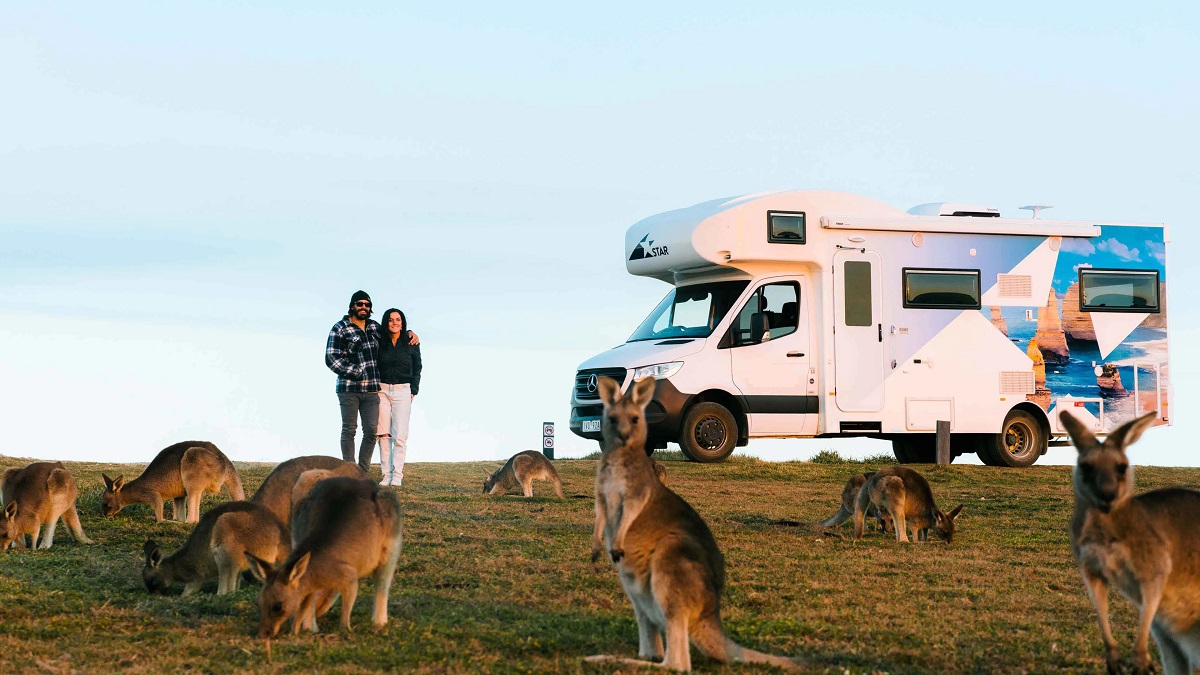 Today, most families consider having RV vacations. It is the only thing they haven't tried so far. Living in a caravan with the best camping essentials means a lot to them.
In this short news article, we will examine the main advantages of getting an RV vacation using your caravan. It's a modern and promising type of vacation that will get you virtually anywhere across the country. Let's see some more details that will make you decide on the RV vacation, no matter where you live or your family's budget.
Having RV Vacations is Great For Family Bonding
If you have logged in to RV online before, you would undoubtedly know what it means to be with your family for several weeks. The only way to do so and have fun would be when you drive a caravan. It will help you spend lots of quality time together, making what experts say to be family bonding.
You can engage in new activities together and have fun. On the other hand, you will create memories that last for a lifetime. Living in an RV for a few weeks can make you respect each other and teach children how to clean their space and leave no trash in nature.
RV Offers You the Chance to Visit Any Place
Drivers who prefer to get an RV for their vacation can visit virtually any place. As far as there is a highway getting there, you can visit using your RV. There is also no restriction on state parks, lakes, and seashores. As long as you respect the local rules, you are free to go anywhere you like. And when you use the RV accessories, you can see on the site you will be totally independent to live in the wilderness for multiple weeks.
You Can Stay Anywhere You Like Without Additional Costs
In the past, we have seen many families struggling to get on vacation due to the accommodation costs. That is no longer the issue when you decide to get in an RV vacation. You only need to rent your caravan for certain days, and you are free to go. There is no need to pay for hotel rooms and other amenities when you have everything in your caravan. Some people also decide to invest in a caravan so that they can enjoy their vacation throughout the years, no matter the costs.
RV Solar Panels Can Provide You the Power You Need
Modern RV accessories also include solar panels you can adjust on the roof. That shall provide you with the necessary power to use your TV or air-conditioning without the need to get extra batteries. That is the newest solar power technology that makes your living outside of your home a lot more comfortable. Imagine how great it could be to enjoy your favorite TV show getting power from your solar panels when you are in the middle of nowhere. That is the modern magic of RVs, and they can offer you a great vacation time for you and your family.
More RV Accessories Are There to Assist Your Wilderness Living
Plus, you have many more RV accessories to make your life easier when camping. For instance, you can use the portable BBQ to ensure you have the right portion of charcoal to jumpstart a fire for your meals.
Additionally, you can use the portable showers to get cleaned anytime you feel like it. Not to mention that you have many cup holders to keep your beverages close to you and maps to ensure that you always follow the right track. The newest RV accessories are revolutionary items ready to serve you at all times.
Modern RV Caravans Are Affordable to Drive and Maintain
Finally, it's also great to know that the average costs of maintenance for your RV are now substantially lower than they used to be. They are totally comparable to a simple family car, and there is no need for special maintenance and other types of fuel that may cost you more. Plus, there are certain service centers across the country where you can go and replenish your power and water supplies to get even further. That is what we call a free family vacation!
Conclusion
As you may realize, there are many reasons to consider getting a new RV for your family vacation this year. Even if you still have doubts, you can rent one and see how great it would be to have your family as close to nature as possible. People who engage in caravan vacations create strong bonds with their families and meet new people. That is what it means: a true vacation and creating memories that you will never forget!
People Also Reading:
Thailand Aims to Be Top Muslim Tourist Destination By 2027