Thailand's Hidden Gems are Perfect Settings for Rebuilding Your Relationship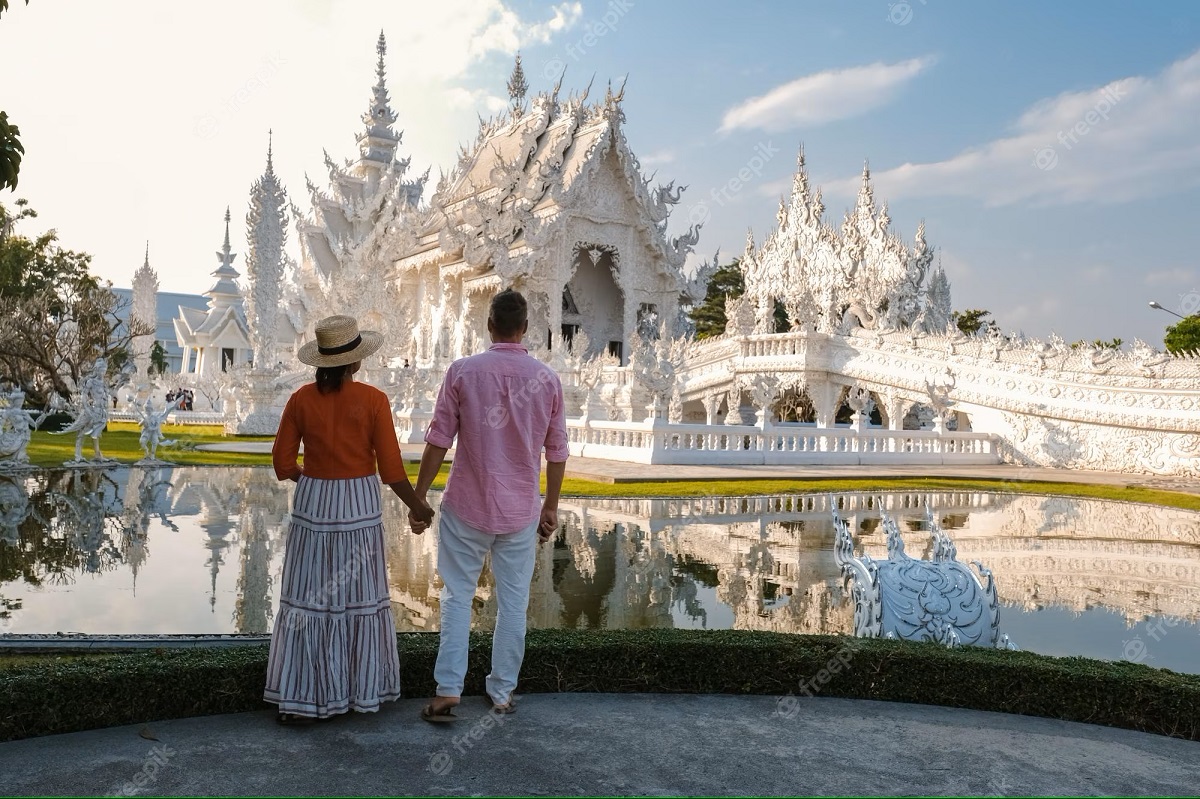 Thailand, sometimes known as the "Land of Smiles," is a stunning, diverse nation with a fascinating history and culture. Thailand gives travellers a singular and enthralling experience with its pristine beaches, exotic islands, lush forests, and historic temples. But outside of the well-known tourist attractions, there are a tonne of treasures that are just waiting to be found. We will look at some of Thailand's lesser-known locations in this article that are ideal for couples trying to reignite their romance.

Exploring Northern Thailand's Hidden Gems
The north of Thailand contains some of its most beautiful and tranquil locations. Mae Hong Son, Pai, Chiang Mai and Chiang Rai are the best untapped gems. For couples who wish to get away from the city and reconnect with nature, these places are ideal.
Chiang Mai is a wonderful city that is encircled by mountains and dense vegetation. The city has a long history and is well known for its stunning temples, bustling night markets, and diverse culture. You and your partner can explore the ancient temples, enjoy a Thai massage, and learn about the way of life there.
The province of Mae Hong Son contains the little town of Pai. Hot springs, waterfalls, and verdant hills surround the town. Couples seeking relaxation and time in nature should visit Pai. The city is renowned for its thriving night market and delectable street fare.
A hidden jewel in Northern Thailand's mountains is called Mae Hong Son. There are several historic temples, hot springs, and a lovely lake in the town. Take a boat trip on the lake with your significant other, tour the temples, and take in the breathtaking mountain vistas.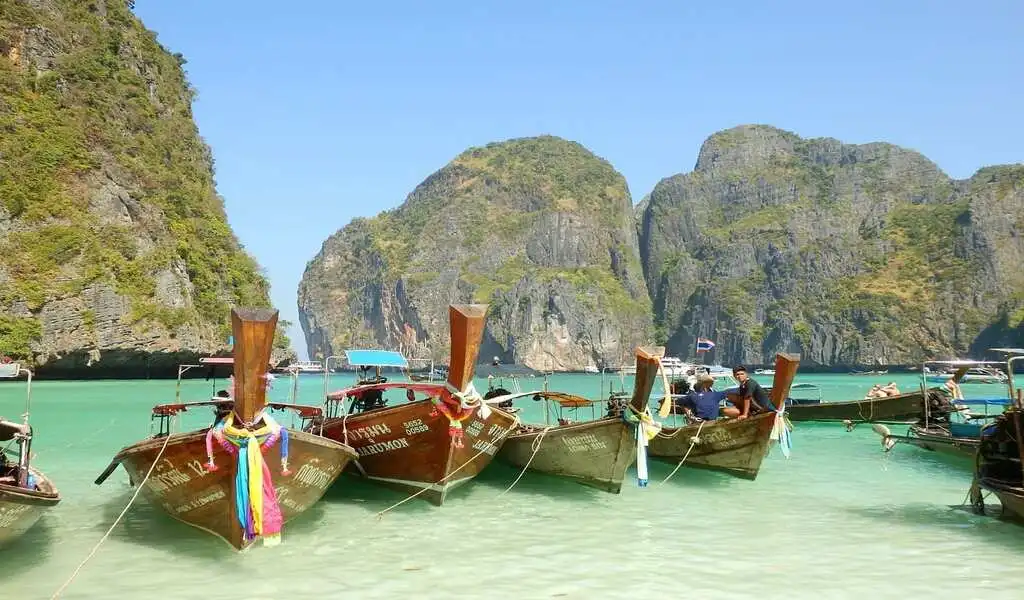 Romantic Getaways in Southern Thailand
Southern Thailand has lovely beaches and crystal-clear waterways. Couples that want to unwind, relax, and spend time together should go there.
Phuket, a popular tourism destination, is home to some of Thailand's most beautiful beaches. You and your partner can take it easy on the beach, enjoy a romantic candlelit dinner, or explore the local markets.
Southern Thailand's Krabi is a hidden gem for couples looking to get away from the crowds. Magnificent beaches, uncharted lagoons, and limestone cliffs all encircle the hamlet. Along with sampling the regional cuisine, you and your spouse can take a boat tour of the nearby islands and beaches.
Koh Lanta is a serene island located in the Andaman Sea. The island is well known for its spotless beaches, clear waters, and magnificent sunsets. You can take a cooking class with your friend, enjoy a leisurely beach day, or have a traditional Thai massage.

Rekindling Your Relationship in Bangkok
Bangkok, the capital of Thailand, is well known for its vibrant culture, mouth watering street food, and exciting nightlife. It is the perfect setting for couples wishing to add a little spice to their relationship.
You can visit the old floating markets with your companion, take a ride down the Chao Phraya River, or see the historic temples. Additionally, you may enjoy a romantic dinner at one of the rooftop restaurants, dance the night away at a club or sip cocktails at a trendy bar.
Rebuilding Your Relationship
Thailand is the ideal location if you're trying to win back your wife's affection after a divorce. The nation is renowned for its warm inhabitants, delectable cuisine, and stunning natural surroundings.
You and your wife can discover the undiscovered wonders of Northern Thailand, unwind on the beaches of Southern Thailand, or take in Bangkok's vibrant nightlife. You may also enroll in a yoga class, a Thai massage course, or a cooking lesson.
Thailand is the ideal vacation spot for couples looking to rekindle their romance and mend fences. Whether you want to unwind and relax or spice up your relationship a little, the nation has something to offer everyone.
The province of Krabi is another well-liked Thai location that is ideal for couples wishing to rekindle their relationship. Krabi is the perfect location for a romantic getaway with its gorgeous limestone cliffs, serene beaches, and clean waters.
Railay Beach, one of Krabi's must-see locations, is only reachable by boat due to the steep cliffs that surround it. Railay is renowned for its breathtaking surroundings and relaxed environment, making it the ideal location to unwind and rekindle your relationship. Days can be spent lounging on the beach, enjoying the lovely sea, and exploring the area's undiscovered lagoons and tunnels.
If you're looking for more action-packed outdoor activities, Krabi has a heap to offer. You can kayak through the mangroves, climb up the limestone cliffs, or go scuba diving or snorkeling to see the amazing underwater world.
Conclusion:
Thailand is a nation full of undiscovered treasures that provide the ideal backdrop for mending fences and capturing your wife's heart. There are various romantic locations that provide adventure, leisure, and an opportunity to bond with your significant other, from the breathtaking beaches of Krabi to the verdant mountains of Chiang Mai.
Couples can not only strengthen their bond by taking the time to design a trip that focuses on seeing these hidden jewels, but they can also make memories that will last a lifetime. Thailand has a wealth of options for couples to reunite and fall in love all over again, including exploring local culture, indulging in delectable cuisine, and trying out new activities.
Thailand's hidden treasures offer the ideal setting for forging a more solid, loving relationship, whether you're searching for a romantic holiday or simply a chance to spend quality time with your partner. So why not start making travel arrangements right away and explore everything that amazing country has to offer?