NVIDIA Chips Will Not Be Supplied To China By Biden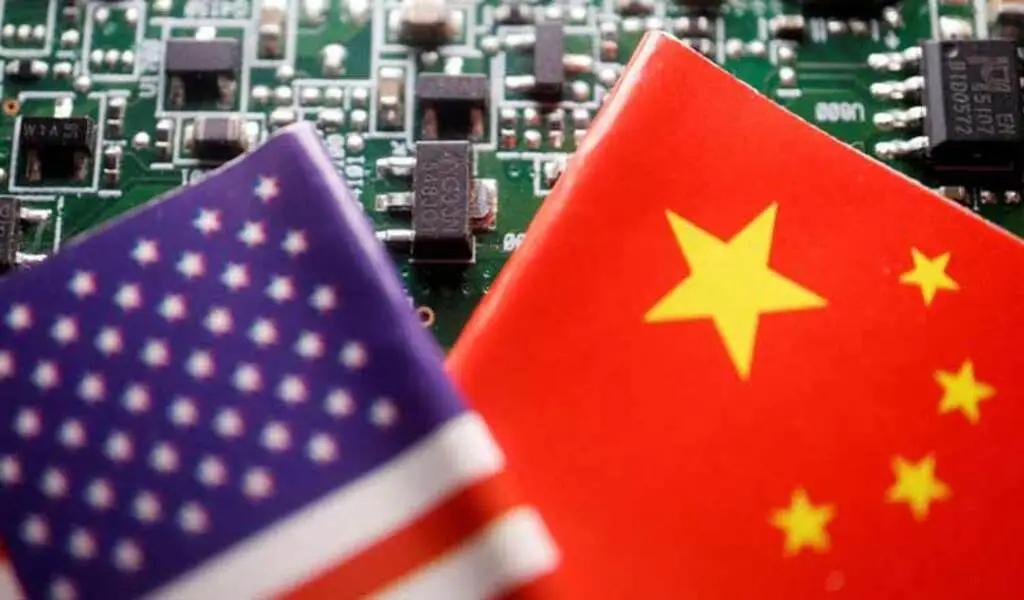 (CTN News) – According to the Biden administration, shipments of advanced artificial intelligence chips designed by Nvidia and others to China will be halted, part of a suite of measures to prevent Beijing from gaining cutting-edge U.S. technologies.
The rules, described by senior administration officials on Monday evening, restrict advanced chips and chipmaking tools to more countries, including Iran and Russia, as well as blacklist Chinese chip designers Moore Thread and Biren.
According to Commerce Department Secretary Gina Raimondo, the new measures aim to hamper China's military development by closing loopholes in regulations released last October.
According to her, the administration does not intend to hurt Beijing economically by limiting the access to advanced semiconductors that might lead to breakthroughs in artificial intelligence and sophisticated computers critical to (Chinese) military applications.
In the midst of a decades-long technology war, the United States and China released sweeping curbs last October that further heightened tensions.
A CHINA-ONLY CHIP HIT

Nvidia (NVDA.O) said it complies with the rules and does not expect "a near-term meaningful impact on our financial results."
AMD (AMD.O), also impacted by the rules, has said it plans to follow a similar strategy with chips such as the A800 and H800.
Since Nvidia's China-only chips continue to outperform alternatives, the company's business has soared. Silicon Valley firm is selling almost every chip it can procure right now as demand outstrips supply, but if Chinese firms fill any voids left by U.S. firms, it would suffer in the long run.
A change in chip parameters aimed at capturing a larger number of chips will affect Nvidia's A800 and H800 chips.
The rules will exempt most consumer chips used in laptops, smartphones, and gaming, although some will be subject to licensing requirements.
Even after the update of the rule, China will import semiconductors from the United States worth hundreds of billions of dollars, Raimondo said, emphasizing that the measures weren't meant to hurt U.S. companies.
It was a two-pronged test that measured both a chip's computing performance and its ability to communicate with other chips, an important factor in AI supercomputers with thousands of chips working together.
Intel (INTC.O) and Nvidia (NVDA) developed special chips for the Chinese market that retained powerful computing capabilities but limited communications speeds.
Biren and Moore Thread are both Chinese startups founded by former Nvidia employees in China who aim to compete with the U.S. chip manufacturer.
An official with the China administration says the new rules will have the effect of halting sales of Nvidia's A800 and H800 chips for the Chinese market.
According to a senior administration official, U.S. officials added a new measure Tuesday to restrict chips that exceed a certain level of "performance density." Performance density measures how much computing power can be packed into a given amount of silicon.
In a senior administration official's view, the rule was created to prevent firms from trying to circumvent full chip restrictions by joining together small pieces called chiplets into a large chip that violated the rules by joining together small pieces called chiplets.
Chinese companies could evade U.S. restrictions with chiplets, analysts have said in July, according to Reuters.
EXPANDED LICENSING

As part of the new measures, licensing requirements will be expanded to over 40 additional countries that may be diverted to China and are subject to U.S. arms embargoes.
In August, Nvidia received a letter restricting shipments of its A100 and H100 chips beyond China, including to some Middle Eastern countries.
As reported by Reuters, chips will be banned from being sent to units of firms based in China, Macau and other countries with arms embargoes. Keeping the chips from being illegally smuggled into China or remotely accessed by Chinese parent companies is part of the move.
A licensing requirement for chipmaking tools was also imposed on 21 countries outside China by the Biden administration.
China was warned of the rules by National Security Advisor Jake Sullivan, Treasury Secretary Janet Yellen and Commerce Secretary Gina Raimondo, officials said.
SEE ALSO:
Songtradr Buys Bandcamp, And Half Of Its Staff Is Layoffs