Microsoft's 1st US Labor Union Formed By Video Game Workers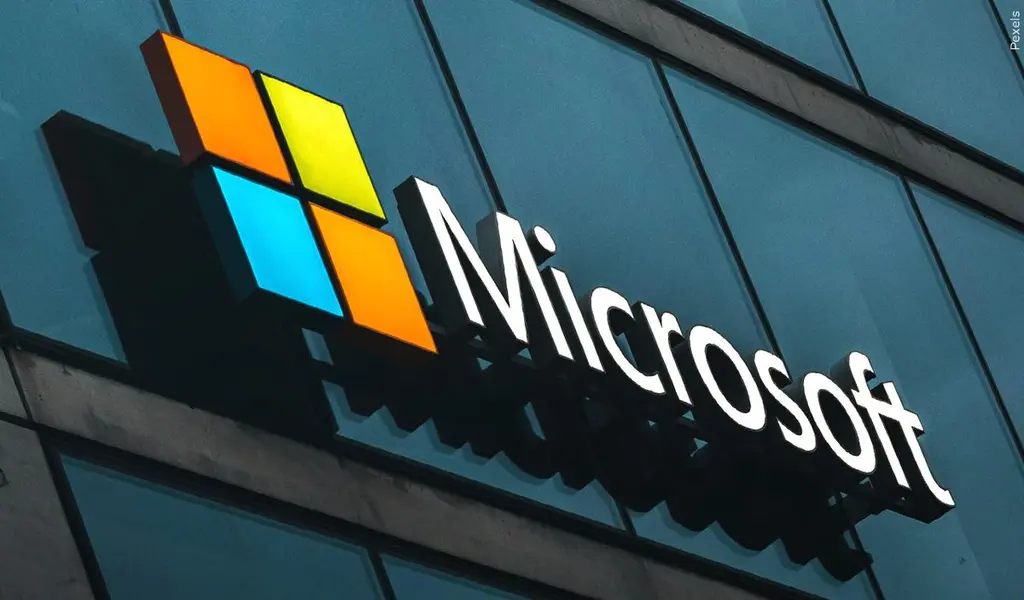 (CTN NEWS) – Microsoft's first American labor union, which will also be the biggest in the video game business, was founded by a group of testers for video games.
The majority of the 300 or so quality assurance staff members at ZeniMax Studios, a Microsoft video game company, decided to join the union, according to the Communications Workers of America on Tuesday.
Microsoft has already informed the CWA that it will recognize the union's formation at its Maryland-based video game business.
Making good on a pledge it made to attempt to win over the public's support for its $68.7 billion purchase of Activision Blizzard, another significant gaming company.
Big news! Congratulations to @ZeniMaxWorkers! We're so excited to welcome them officially into the CWA family! https://t.co/55X6468UW1

— CWA (@CWAUnion) January 3, 2023
Microsoft acquired ZeniMax in 2021 for $7.5 billion, giving the Xbox-maker ownership over The Elder Scrolls, Doom, and Fallout franchises and ZeniMax's well-known game publishing business Bethesda Softworks.
The unionization movement started before Microsoft's takeover, according to senior game tester Wayne Dayberry, and it represented workplace issues that are typical at video game businesses.
Dayberry, who has spent five years in ZeniMax's Rockville, Maryland headquarters working on games like Fallout, Prey, and The Evil Within, claimed that the quality assurance departments "across the industry are treated horribly, paid very little, and considered as disposable cogs."
https://twitter.com/ABetterABK/status/1610356624409112577
There isn't much dignity involved, he claimed. We want to demonstrate to others in the sector who are in similar circumstances that they can succeed if we can.
The unionization drive gained momentum due to Microsoft's ongoing pursuit of gaming behemoth Activision Blizzard in California.
In June, Redmond, Washington-based Microsoft and the CWA union agreed to maintain neutrality if Activision Blizzard employees wanted to organize.
The pro-worker pledge aimed to ease concerns among American regulators under President Joe Biden regarding the labor ramifications of significant corporate mergers.
But it did not prevent the Federal Trade Commission from filing a lawsuit last month to halt Microsoft's proposed acquisition of Activision Blizzard.
The first hearing in the antitrust case took place on Tuesday and could last for months.
Activision Blizzard employees in two minor units in Middleton, Wisconsin, and Albany, New York, were the first to certify unions last year.
A third petition to unionize its 57 employees was submitted on December 27 to the National Labor Relations Board by the Activision Blizzard subsidiary Proletariat in Boston.
Activision Blizzard employees were particularly covered by Microsoft's binding neutrality agreement upon the merger's completion.
However, it also reflects Microsoft's more general policies on unionization, which is still very rare in the IT and gaming sectors.
Dayberry claimed that Microsoft's pledge of neutrality gave employees peace of mind over the absence of "retaliation or union-busting, which there has been none of."
With Microsoft's approval, the ZeniMax union certification was able to bypass the NLRB's customarily drawn-out review procedure and instead go via a third-party arbitrator.
After a week-long voting session, the results were officially confirmed on Tuesday. Microsoft acknowledged the union in a statement.
According to CWA representative Beth Allen, they have unquestionably kept their word. It's a significant event. Microsoft stands out when it comes to how tech companies have been acting.
The Maryland cities of Hunt Valley and Rockville, as well as the Texas cities of Austin and Dallas, are the locations of the unionizing employees.
RELATED CTN NEWS:
LG's 2023 OLED TVs Are 70% Brighter
NVIDIA GeForce RTX 40 Is Coming To Laptops
Former CEO Bankman-Fried Pleads Not Guilty In FTX Fraud Case