Top 10 Superhero Games: From Capes to Consoles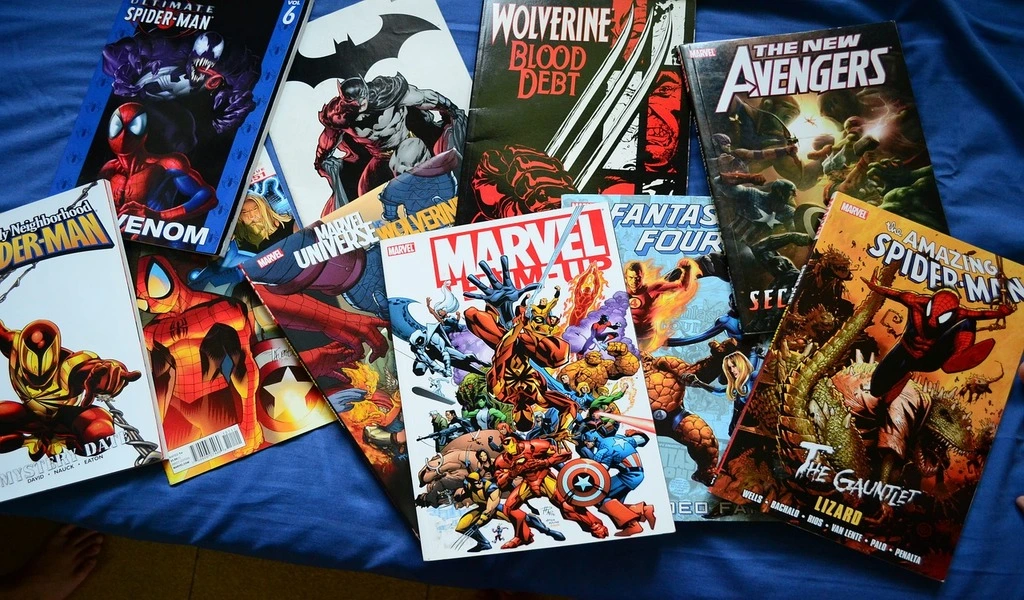 In the vibrant realm of video games, few genres captivate players as much as superhero titles. The allure of stepping into the shoes (or boots) of our favourite masked crusaders is nothing short of magical.
In this article, we'll journey through ten superhero games that have left an indelible mark on the gaming world, ensuring fans a gaming experience as epic as the heroes they portray.
1. Batman: Arkham City
Taking Gotham's dark aesthetics to the next level, Batman: Arkham City provided players an expansive open world teeming with action and riddles. Considered the best superhero game ever, masterfully capturing the essence of the Dark Knight, this game stands out for its thrilling combat and memorable storyline, a testament to the caped crusader's enduring legacy.
2. Marvel's Spider-Man
New York City's skyline is a vast playground in Marvel's Spider-Man. The sheer joy of web-slinging through skyscrapers and facing iconic villains is unparalleled. The first title, with its deep narrative and impeccable graphics, sets a benchmark for Spidey games.
It revolutionised web swinging and with a great story, gameplay and graphics it's not one to miss. The sequel Spider-man 2, is a PS5 only release and looks breathtaking in every way as you play as either Peter or Miles battling classic Spiderman heroes throughout New York.
3. Injustice 2
Dive deep into a world where our beloved DC characters battle it out in epic proportions. Injustice 2 stands tall with its intricate fighting mechanisms and a gripping storyline. The game seamlessly fuses drama and action, ensuring hours of enthralling gameplay.
4. X-Men Origins: Wolverine
Taking a detour from the classic superhero mould, X-Men Origins: Wolverine offers raw and visceral combat. Players get to experience Logan's ferocity first-hand, tearing through enemies with brutal force. Its cinematic presentation and unbridled action make it a standout title.
5. Lego Marvel Super Heroes
Sometimes, superheroes are best enjoyed with a dash of whimsy. Lego Marvel Super Heroes offers a light-hearted take on our favourite Marvel characters, combining humour and action in delightful Lego-shaped packages. This game is an absolute treat for players of all ages.
6. The Incredible Hulk: Ultimate Destruction
Unleashing the beast within, The Incredible Hulk: Ultimate Destruction lets players wreak havoc in an open-world setting. From smashing enemies to scaling buildings, this game captures the raw power of the green goliath.
7. Infamous Second Son
Though not based on a traditional superhero, Infamous Second Son takes players on a riveting journey of power and morality. With stunning visuals and electrifying powers at your disposal, the game presents a fresh perspective on what it means to be a hero.
8. DC Universe Online
Stepping into the vibrant world of DC Universe Online, players immerse themselves in a universe where they can craft their own superhero story.
Teaming up with iconic DC characters, they participate in monumental battles and navigate through an expansive universe. But the influence of the DC universe doesn't end with just traditional gaming. The world of online casinos has also been graced by DC's legendary characters.
Many of the slots available in online casinos are inspired by DC's rich tapestry of stories and characters. For fans yearning for superhero-themed slots, there's no shortage of excitement.
Popular titles like The Green Lantern and a revamped Batman slot game beckon with their enthralling graphics and engaging gameplay. Catering to diverse preferences, many operators come with no-deposit casino bonus offers across Ireland, as well as truly impressive slot games.
One of the shining stars in the superhero slot galaxy is "Justice League", presented by NextGen. As you spin the reels, a parade of renowned superheroes like Superman, Wonder Woman, Batman, and Green Lantern grace the screen.
The game is not only visually captivating but also rich in features, boasting wild symbols, scatter rewards, free spins, multipliers, and engaging bonus games. It's a slot that serves both superhero enthusiasts and those seeking a rewarding gaming experience.
Yet, the crown jewel for many is "The Dark Knight Rises" slot machine, celebrating Batman's legacy. Ever since its debut, this slot has maintained its stature, charming thousands of players every day. Its allure lies not just in the character it celebrates but also in its complex gameplay.
In a realm that effortlessly merges the thrill of casino gaming with the fascination for superheroes, these DC-themed slots are a testament to the enduring appeal of these iconic characters.
Whether you're donning the cape in DC Universe Online or seeking jackpot justice in a slot game, the world of DC ensures excitement at every turn. And if you fancy an added dose of thrill, don't forget about those After all, every hero needs a break once in a while!
9. Ultimate Marvel vs. Capcom 3
When two colossal universes collide, the result is nothing short of spectacular. Ultimate Marvel vs. Capcom 3 is a testament to this, offering frenzied battles that pit Marvel's finest against Capcom's champions. The game's fast-paced combat and flashy movesets make it a fan favourite.
10. The Punisher
Venturing into the gritty underbelly of the Marvel universe, The Punisher delivers a visceral experience. This game captures Frank Castle's relentless quest for justice, ensuring that players feel every punch and gunshot. It's a dark, intense dive into the world of antiheroes.
Summary
From the gritty streets of Gotham to the whimsical world of Lego, superhero games offer an array of experiences for fans. These titles allow us to live out our heroic fantasies, battling villains and saving the day. As technology advances and storytelling evolves, we can only imagine where the next superhero gaming adventure will take us. One thing's for sure: the world of superhero games is as vast and varied as the heroes themselves.
SEE ALSO: Epic Games Store Free Games Next Week Until 26th October