Call of Duty: Modern Warfare 2 and Warzone 2 Season 6 Update Patch Notes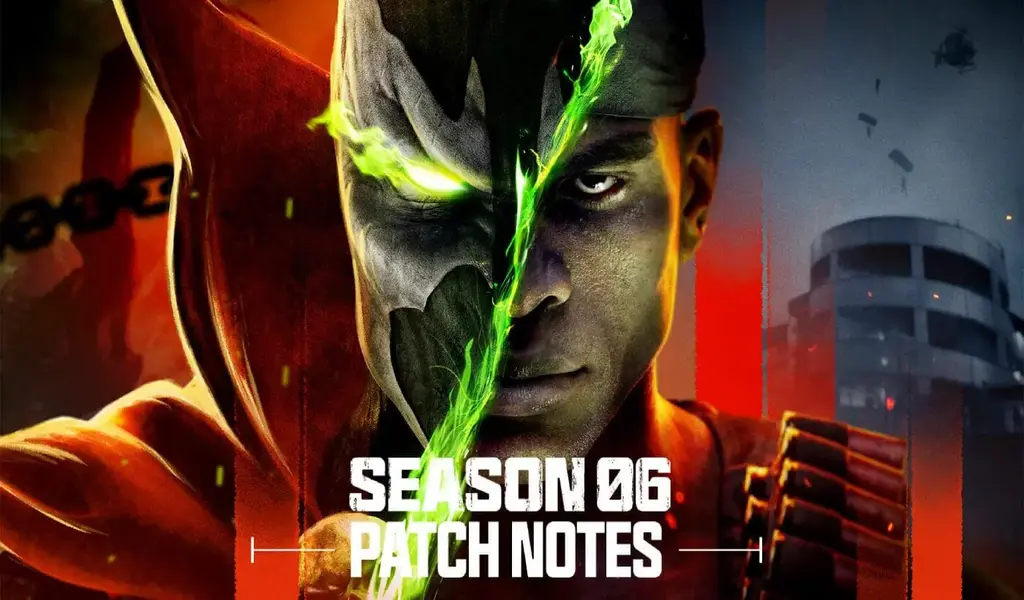 (CTN News) – Season 6 has finally descended upon Modern Warfare 2 and Warzone 2, ushering in a wave of thrilling updates. This expansive patch introduces an array of fresh content, including new operators, maps, weapons, and more.
Among the highlights, the introduction of new operators steals the spotlight.
Players can now deploy as a diverse cast of characters, each with their unique flair. Meet Spawn, Lilith from Diablo 4, Inarius from Diablo 4, Ash Williams from Evil Dead 2, Alucard from Hellsing, and the notorious Skeletor from He-Man.
But that's not all – Infinity Ward has also officially confirmed the commencement of the highly anticipated Halloween event on October 17th. Get ready for some spooky in-game festivities.
Below, you'll find the comprehensive list of patch notes for Season 6 in Modern Warfare 2 and Warzone 2:
Modern Warfare 2 and Warzone 2 Update Season 6 Patch Notes
Modern Warfare 2 Season 6 Update Patch Notes – Season 06 Battle Pass
Modern Warfare 2 and Warzone 2 Season 6 Update Patch Notes
Season 06 Battle Pass
Introducing the new operator, Spawn.
Three brand-new weapons to wield.
10 spine-chilling Operator skins along with BlackCell variants for each.
Fresh weapon Blueprints to customize your arsenal.
Eerie vehicle skins to add a creepy twist to your rides.
BlackCell Season 06: Dive into the BlackCell Sector, featuring 1,100 COD Points, the new BlackCell Operator V4L3RIA accompanied by her Tactical Pet, Megabyte. Also, discover the "BlackCell Reckoner" Pro-Tuned Weapon Blueprint and a BlackCell-themed Smoke Grenade Equipment Skin.
Full access to the Season 06 Battle Pass, including 20 Battle Token Tier Skips (25 on PlayStation®). The Battle Pass offers 1,400 COD Points within 100 Tiers of unlockable content.
An exclusive BlackCell Sector within the Battle Pass AO serving as an alternative starting location.
Additional BlackCell-only Battle Pass content: 10 BlackCell Operator Skins, including one for the new Operator Spawn, Al Simmons, Creepy Clown, Soul Crusher, Mil-Spawn, Tier 100 Spawn, and more. Also, enjoy six animated Weapon Blueprints and two Vehicle Skins.
Operators
Meet the new Operators:

V4L3RIA (BlackCell): A lethal model with mysterious origins, accompanied by her robotic Tactical Pet, Megabyte.
Spawn: "You sent me to Hell. I'm here to return the favor."
Lilith (Diablo IV): The Daughter of Hatred and the Creator of Sanctuary.
Inarius (Diablo IV): The fallen archangel Inarius.
Ash Williams (Evil Dead 2): The supermarket clerk turned demon hunter.
Alucard (Hellsing): Deploy as the Hellsing Organization's supernatural force.
Skeletor (Masters of the Universe): Available when The Haunting event starts on October 17th. Get ready to become the true Master of the Universe with the Skeletor Bundle.
Weapons
New Weapons:

TR-76 Geist (Assault Rifle): A versatile, hard-hitting bullpup assault rifle that adapts to various combat scenarios.
ISO 9mm (Submachine Gun): Sweep your enemies off their feet with this high fire rate, maneuverable SMG.
Dual Kamas (Melee): Get up close and personal with these deadly curved blades.
New Attachments
Shotgun Attachments:

Lockwood 300
Maelstrom Dual Trigger: Fires both rounds simultaneously for devastating results.
Weapon Balancing
Submachine Guns, Assault Rifles, Battle Rifles, Shotguns, Marksman Rifles, and Handguns have received various adjustments to improve game balance.
Modern Warfare 2 Season 6 Update Patch Notes – PROGRESSION
The Final Prestige – Level 1,250
Season 06 will increase the Prestige Rank cap from 21 to 25, with a new maximum level of 1,250. Obtaining each new Prestige Rank offers multiple rewards along with a new icon besides the Prestige number, as follows:

Prestige 22: Unlocked at Level 1,100
Prestige 23: Unlocked at Level 1,150
Prestige 24: Unlocked at Level 1,200
Prestige 25: Unlocked at Level 1,250
Modern Warfare 2 Season 6 Update Patch Notes – GLOBAL BUG FIXES
Fixed an issue where helicopters were taking higher damage than intended when stuck with a Shock Stick
Fixed an issue where the Player could be teleported outside of the Heavy Chopper while it was moving in rare circumstances
Fixed an issue allowing Dirt Bikes collision with water to not function as intended
Fixed an issue causing some Operators to clip when in the MRAP
Fixed an issue where menu titles can appear incorrectly when using the quick menu
Fixed an issue affecting the appearance of the 9mm Daemon when previewing the weapon
Fixed an issue where spending multiple Battle Pass tokens in a row could cause the Player to receive an error message
Fixed an issue where camera position was inconsistent when viewing weapons and Blueprints in the Battle Pass
Fixed an issue causing the 9mm Daemon unlock requirements to function incorrectly
Fixed an issue where the Calling Card and Emblem reward images for Polyatomic and Orion Masteries were swapped on the Carrack .300
Fixed an issue preventing the 'Report Player' function from working correctly from the in-game Scoreboard
Fixed an issue preventing vehicle skin changes from displaying correctly when equipping a new skin
Fixed an exploit that allowed Weapon Blueprint duplication
Fixed an issue preventing Players from navigating the Play Again options using the left thumb stick on controller
Fixed an issue where some Bonus Challenges were not rewarding XP correctly upon completion
Fixed an issue where an Operator's image can be greyed out after selecting them
Fixed an issue where the Manage Files menu could kick the Player back to the main menu
Fixed an issue where the Screen Refresh Rate setting would not adjust correctly
Fixed an issue where the Drill Charge would not play a sound when a Player was stuck
Fixed an issue where some sounds would unintentionally delay over distance
Fixed an issue where music was fading out unintentionally between Gunfight rounds
Fixed an issue where War Tracks were not mixing correctly according to UI settings
Fixed an issue where the detach sound wouldn't play when exiting an ascender
Fixed an issue where AI Gun Screens would not function correctly on secondary weapons