Herd Of Sheep in Greece Accidentally Eats Over 600 Pounds Of Cannabis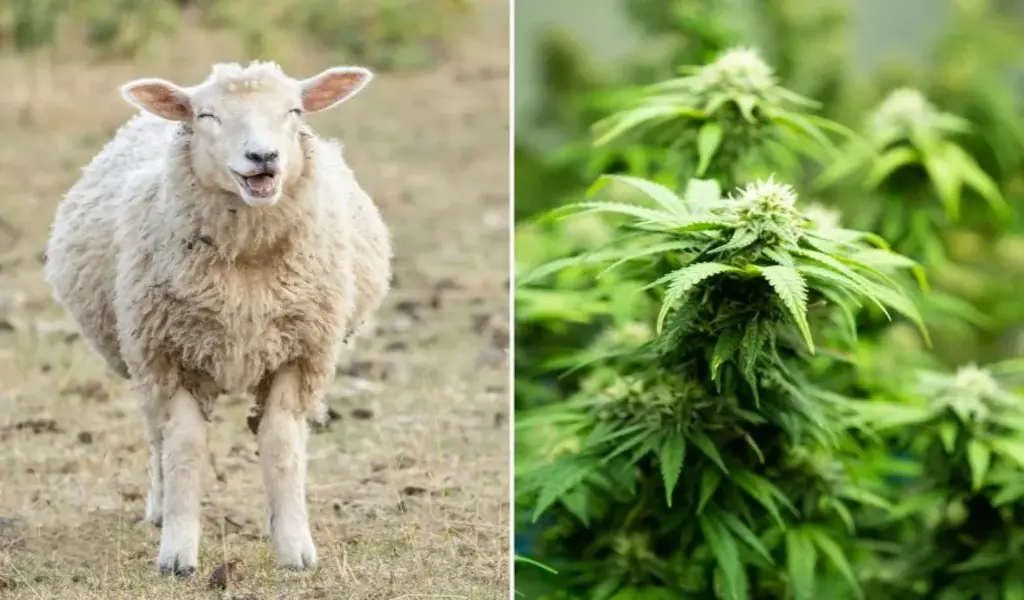 (CTN News) – In an unexpected turn of events near the town of Almyros in Thessaly, Greece, a herd of sheep found themselves indulging in an unconventional diet – they devoured over 600 pounds of medical cannabis plants growing in a nearby greenhouse.
This peculiar incident occurred in the aftermath of Storm Daniel, which brought Europe's highest-ever monthly precipitation, causing widespread havoc across the region.
The Unfortunate Encounter
As relentless rain battered the central region, causing landslides, road damage, and water supply disruptions, the sheep were desperately seeking refuge from the flooding. Their quest for safety led them to an unsuspecting greenhouse where therapeutic marijuana was cultivated. Unbeknownst to them, they embarked on a journey to satisfy their munchies.
Baffling Behavior
The shepherd, who was watching over his flock, was taken aback as the sheep exhibited what he described as "strange behavior." The owner of the greenhouse, interviewed by TheNewspaper.gr, shared his disbelief: "I don't know if it's for laughing or crying.
We had the heatwave, and we lost a lot of production. We had the floods, we lost almost everything. And now this… The herd entered the greenhouse and ate what was left. I don't know what to say, honestly."
Unprecedented Sheep Behavior
Yannis Bourounis, the owner of the farm, humorously remarked, "They found green stuff to eat," before noting that the sheep were "jumping higher than goats, which never happens." Such unexpected behavior highlighted the peculiar consequences of the sheep's accidental cannabis consumption.
Medicinal Cannabis in Greece
In 2017, the Greek government legalized the use of cannabis for medical purposes, and by 2023, Greece had inaugurated its first-ever medicinal cannabis production plant.
This move aimed to harness economic opportunities in the cannabis industry, attracting significant investments from various companies. Greek officials have been proactive in creating a regulatory framework for the cultivation, processing, and export of medicinal Marijuana, recognizing its potential to bolster the country's economy.
Cannabis as a Solution for Greek Farmers
The cultivation of cannabis for medical use has provided a lifeline for Greek farmers facing declining profit margins on traditional agricultural products. This unconventional crop has offered a ray of hope amidst economic challenges.
The Dangers of Animals Consuming Cannabis
While the sheep's accidental Marijuana feast may sound amusing, it's essential to note that animals ingesting marijuana can be perilous, as seen in cases like dogs consuming their owner's stash. Furthermore, some scientific experiments have explored the effects of feeding animals cannabis, with results ranging from increased yawning and salivation to unsteady movements, as witnessed in dairy cows fed industrial hemp in 2022.