Restrictions On Twitter Access Complicate Rescue Efforts In Turkey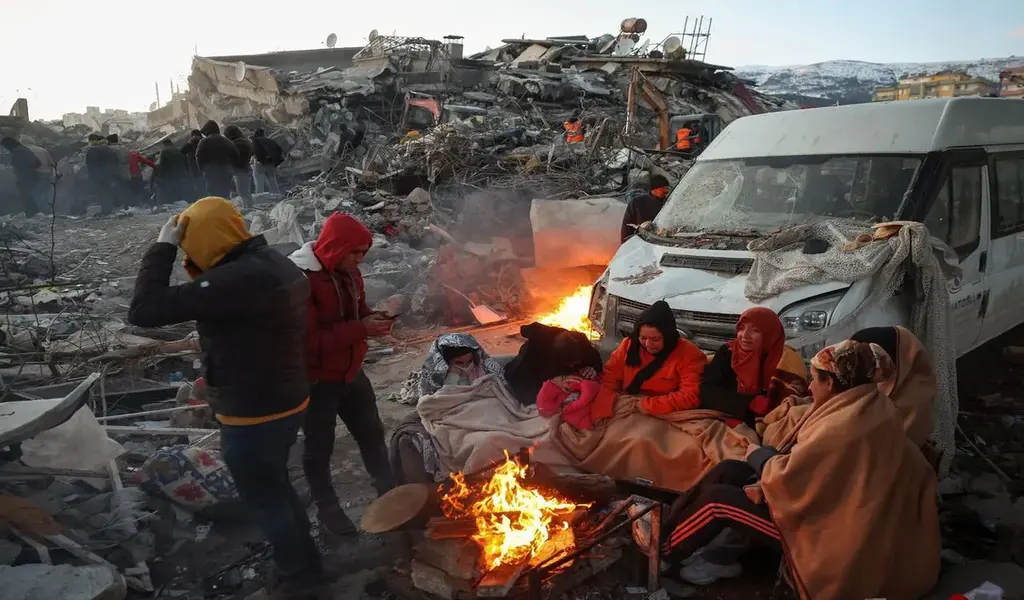 (CTN NEWS) – GAZIANTEP, Turkey – Turkish residents found their access to Twitter, a crucial lifeline during the crisis, curtailed on Wednesday, leaving them unable to deal with the aftershocks of a deadly earthquake.
This led some to accuse the government of censorship.
Following the earthquake, social media hashtags were the main method of communication, coordinating rescue efforts and easing the supply of food and medicine.
When using VPNs, some users could access Twitter, but they reported that their connection had unexpectedly slowed down and that their feeds and profiles had not loaded since around 4 p.m. local time.
Several Turkish internet providers were blocking access to Twitter, according to real-time network statistics, according to Netblocks, a global watchdog for internet governance and cybersecurity.
According to cyberrights campaigner and law professor Yaman Akdeniz, "there is no question the ban is the result of an interference."
We are unsure whether the presidency executed the throttling action, and it is unclear on what legal ground they will make this judgement.
Although some media reports stated that officials restricted Twitter due to an unpaid legal fine, the Turkish government did not acknowledge or deny any action.
The Turkish authorities have notified Twitter that access will be restored soon, Elon Musk tweeted on Wednesday night.
Twitter had been the main platform for communication and coordination of rescue operations following the twin earthquakes that struck 10 southeastern provinces and left thousands dead; therefore, the block incited anger on social media.
"I advised my on-the-field contacts to use VPN to coordinate assistance. This insane "palace" has stopped communication on social media. The major opposition leader, Kemal Kilicdaroglu, said this would make people's cries for aid less heard.
We are aware of everything you are trying to conceal.
Tuncay Ozkan and Ahmet Akin, representatives of the Republican People's Party (CHP), visited the Information Technologies Board (BTK) in Ankara on Wednesday to learn more about Twitter's limitations.
In the BTK building, no officials were present. Only the department head was in charge of administrative matters. He was unable to respond because he lacked any knowledge.
We left our contact information for them. Ozkan stated in an internet broadcast that we would return the next day.
Three days after the deadly earthquakes that struck ten provinces, thousands are still buried under the wreckage, according to accounts in Turkish media.
People turned to social media to appeal for assistance as the government's response to the crisis was disjointed and insufficient. They posted their addresses and videos of collapsing buildings.
Government agencies have often published updates on social media, with some claiming to be watching information published under specific hashtags like #depremOLDU or #deprem (tsunami in Turkish), warning against misuse.
Turkish Labour Party member Sera Kadigil tweeted, "Blocking Twitter at a time like this is murder."
"Hundreds of individuals and organizations rallied to provide generators to remote villages short electricity, food to those alleging to be hungry, and rescue crews to those alleging to be buried in the rubble! We reacted to tens of thousands of Twitter calls," she stated.
What will we do next, then? Who will we inform about the organizational requirements? Musician and charity founder Haluk Levent wrote on Twitter.
AHBAP has provided housing, food, and medicine to earthquake victims by raising millions of liras in donations throughout Turkey.
Bağlayamazlar çünkü Hatay'da değil internet kullanmak, çoğu zaman telefonla konuşmak bile imkansız!

Bir yerde maç kuyruğu olsa mobil baz istasyonlarını inci gibi dizen, romantik reklamlara milyarlar döken @Turkcell @VodafoneTR gibi arkadaşlar belli ki daha önemli işlerle meşgul! https://t.co/WsOwLXq4IA

— Sera Kadıgil (@serakadigil) February 8, 2023
The collapse of the infrastructure in the earthquake-affected provinces has also hindered internet connectivity, but it is different from the filtering that was put in place to restrict access to Twitter and was done so on purpose, according to Netblocks.
Emre Kizilkaya told the Star that the Turkish government's recent choice to restrict Twitter at such a crucial moment was "appalling but not surprising."
The International Press Institute, situated in Vienna, is headed by Kizilkaya, who also serves as vice chair of the Turkey National Committee (IPI).
It is horrifying since numerous people under the rubble were rescued after their cries for help went viral on Twitter, according to Kizilkaya.
It is hardly shocking given the Erdogan regime has frequently used Twitter blocking or throttling.
In times of disaster, including earthquakes, terrorist attacks, and societal unrest, like the Gezi Park Protests in 2013, Turkey has a long history of restricting social media.
These restrictions were formerly based on national security considerations and intended to stop the dissemination false information and damaging images.
"After the bombing on Istiklal Street, the Turkish Presidency used this power. Similar tactics are used now with internet throttling, according to Akdeniz.
Istanbul, the largest city in Turkey, saw a bombing on Istiklal Street in the middle of November. The government limited the internet and banned all media following the incident that claimed six lives.
RELATED CTN NEWS:
Tesla Vindicated in 2021 Fiery Crash that Killed 2 in Texas
Former Twitter Executives Warned Arrests Were Imminent
China Employs AI News Anchors to Spread Disinformation