What is the Best Frame Material for Your New Windows?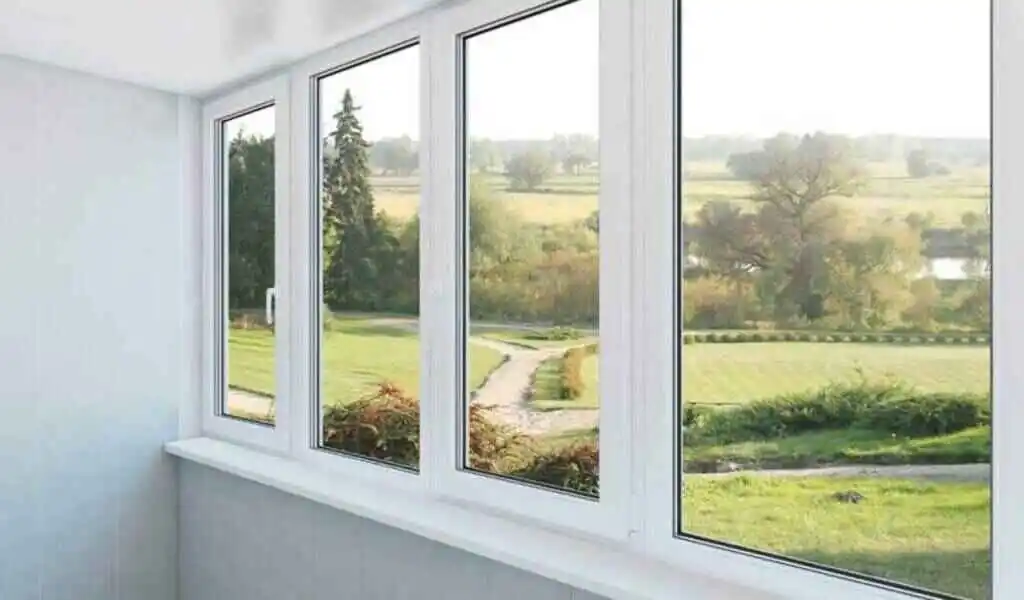 Choosing the best windows comes with many challenges and pitfalls, especially when going through your first replacement project. And this is especially true when deciding on the right frame material for your new windows. While there are many options to select from, most homeowners usually do not spend time analyzing what would work best for their homes and go with basic old-fashioned options like Wood.
That is why we have contacted Ecoline, window and door installation experts, so they elaborate on what homeowners can expect from today's market and how to choose the best frame material for your new windows. Want to learn everything in detail? Keep reading!
TOP 3 Popular Window Frame Materials to Consider
Each frame material comes with its pros and cons. But the most crucial aspect is that your windows have to withstand strong winds, heavy rains, and other conditions. Thus, the key point here is choosing a window material that corresponds to the climate where you live; otherwise, you'll have to face frequent repairs and extra spending. Moreover, you need to analyze your house exterior to match your new windows. This will not only enhance the look of your home but also add to its value in the real estate market.
Wood Frames
Wood will be the best pick for your new windows if you are after natural beauty. It is a trendy option among homeowners who strive to bring a traditional touch to their homes. Moreover, Wood is a long-lasting, sustainable material that comes in many shapes and sizes.
Pros:
Highly durable and energy-efficient;
Can be painted or stained to complement your exterior perfectly;
The minimum condensation level;
Provides better aesthetics, especially to houses in traditional style, and significantly boosts the value of your property;
High noise reduction capabilities.
Cons:
Can quickly go rotting and warping because of weather conditions;
Vulnerable to insects;
Needs frequent maintenance such as painting, caulking, and cleaning;
The most expensive material.
Vinyl Frames
Vinyl window frames are composed of PVC (polyvinyl chloride). It is a literally maintenance-free material that is the most popular pick among homeowners. While it is inferior in durability to wood or fibreglass frames, affordability and incredible energy-efficiency peculiarities make Vinyl the go-to option for most homeowners.
Pros:
Vinyl window frames are extremely energy efficient. Vinyl window frames are airtight, so they do not allow air to escape when closed and locked.
Vinyl does not require frequent maintenance and is effortless to clean with ordinary household cleaners. You do not need painting or staining it like wood frames;
No rotting and corrosion;
Cost-effective. It is the most affordable material among all frame options;
Easy installation process.
Cons:
Lack of colour options since Vinyl can not be painted;
It might not match any house exterior and design;
Less durable than Wood or fibreglass.
Fibreglass Frames
Fibreglass windows have become more prevalent in recent years. The reason is simple – their makeup of reinforced glass fibers and resin offers a stable, long-lasting material that requires little to no maintenance. More importantly, fibreglass frames can be made wood-looking, allowing for enhanced aesthetics.
Pros:
High energy-efficiency;
Fibreglass is resistant to fading, flaking, and peeling;
No need for repainting;
No mould or corrosion;
Can mimic Wood to provide better aesthetics;
Fibreglass frames are entirely recyclable, being eco-friendly, sustainable material.
Cons:
Pricey. While it is cheaper than Wood, it is much more expensive than Vinyl;
Limited colour and hardware options to select from, so the customization might be hard;
The installation is more complex and requires more time and expertise since the material is rigid.
The Bottom Line
Choosing the right frame material for your new windows is vital. Not only does it impact the energy efficiency of your house, but it also directly influences your comfort and property's value.
If you have enough budget, want to bring a classic feel to your house and significantly boost the market value of your residence – Wood is your best pick.
If you are tight on budget, we recommend choosing Vinyl since it is the middle ground among all available frame materials.
But do not forget to deal with a reliable window company that follows the CSA guidelines to do the installation for you since window replacement is not a DIY task, and you definitely want your new units to ensure peace of mind for many years to come.