The Cross: A Popular Symbol or Religion Signifier?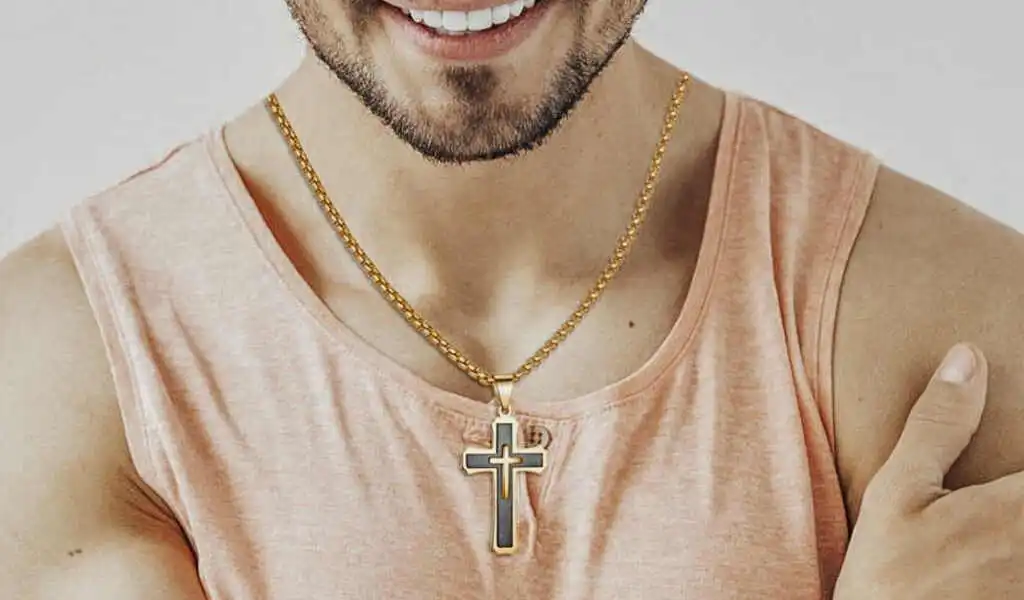 The cross is one of the most revered symbols in human history. For more than two thousand years, it has been a worldwide symbol of Christianity. But this symbol appeared long before God sent his son to earth.
Images of crosses were found during excavations of Stone Age sites. Even in ancient times, the cross was endowed with sacred meanings. Many rituals, myths, legends, superstitions, and rites were (and still are) associated with two intersected bars.
In its centuries-old history, the cross was part of ornaments, became an inspiration for the erection of dwellings and temples, was found on coins, and, of course, was embodied in jewelry. You can visit Gthic to get more information.
But is the cross appropriate for jewelry? In Christianity, it has always been an intimate, hidden from the prying eyes thing. Only clergymen had the right to wear the cross over their clothing. And yet crosses were made gorgeous, beautiful, and simply luxurious.
After all, even the most ancient crosses showcased an amazing variety of shapes and embellishment. They had different cross-hairs and bar designs. Some bars ended with three lobes, another carried lily stylizations; others displayed openwork patterns.
Crosses have from three to twelve points. Some crosses are enclosed in a circle with budded designs crowning each bar. Crosses became true masterpieces with floral or geometrical patterns, enamel, precious stones, and mother-of-pearl inlays.
As time passed, fashion dictated new rules proclaiming the era of cross necklaces. It was simply impossible to hide such crosses, so they became a common piece of body ornamentation intended for noble ladies. Literally, every affluent person had a cross necklace. The ubiquity and strong demand let cross jewelry spread beyond the religious domain.
Earlier, pectoral crosses were made exclusively by church craftsmen, but then jewellers who were not affiliated with the church got the right to craft their versions of crosses. This is how purely decorative crosses emerged.
Ancient paintings are bristling with the images of brooches, pendants, buttons, etc., carrying cross shapes. Nevertheless, the cross was still associated with purity and piety.
Today crosses impact other jewelry pieces, including earrings, bracelets, and rings. The 21st century became a new milestone in the history of the cross, it is a period of its rethinking.
Brands such as Tiffany & Co, Cartier, Damiani, Stephen Webster, Lydia Courteille, and many others offer their magnificent interpretations of the ancient symbol. Putting on a designer cross ring or necklace, we no longer perceive the cross as a reference to our spirituality.
The Cross Jewelry: To Wear or Not to Wear?
Still, can crosses be worn as an accessory? The answer will depend on who you ask. If you ask a clergyman or a pious Christian this question, you will hear a firm 'no'. Believers think that wearing the cross for decorative purposes is a mockery of their religion.
The cross is the sacrifice of Christ that saved all mankind from sin, so people cannot treat it lightly.
However, history shows that people used crosses long before the advent of Christianity. For example, some ancient cultures viewed the cross as a simplified world model.
Its endings symbolized the four cardinal points, and the bars' intersection represented the universe's center. So can the cross be considered a purely religious symbol? Probably not.
Strictly speaking, many symbols have religious connotations: lilies, vine, ship, anchor, fish, and many others. If we couldn't wear symbols related to Christianity, our jewelry would be plain. So why should we make an exception for the cross?
It's great if you can combine both decorative and religious functions in your jewelry. But if you want to wear a cross pendant solely as an accessory, then there is nothing wrong with that. The crosses do not belong to the church.
Even the various Christian concessions do not see eye to eye about the purpose of the cross. Protestants or, say, Jehovah's Witnesses do not consider crosses to be a symbol of divine power. So if the Christian world cannot come to a consensus on this matter, then you should not worry that you do the wrong thing when you put on cross jewelry.
Still, to prevent righteous anger coming from religious fanatics, you ought to show respect to this ancient symbol. You don't need to hide it under your clothes, but your way of wearing it should be deprived of provocation. Choose small or medium sizes for your jewelry.
Don't pair it with shocking symbols such as skulls. Opt for pieces with a moderate amount of radiant inlays and do not mix more than three colours. These tips are easy to follow, but they will ensure that your crosses hurt nobody's feelings.
Also Check: