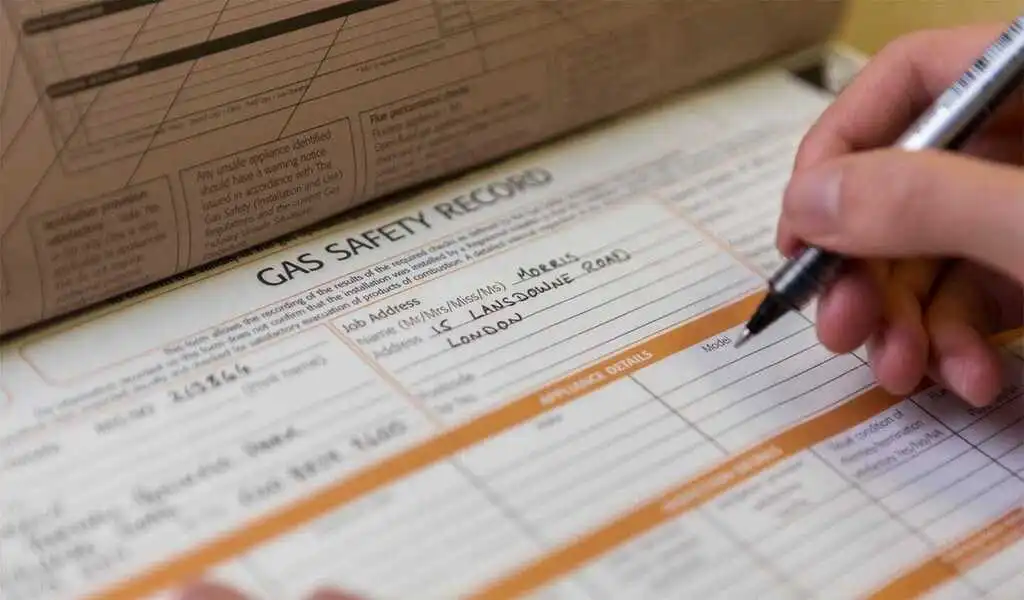 What is a Gas Safety Certificate?
A Gas Certificate is an essential document that has to be obtained by landlords in order to ensure that the gas appliances, flues, fittings and even chimneys, in your property are to an acceptable standard and safe for tenants.
In the UK, landlords are required by law to obtain a Gas Certificate, under the Gas Safety Regulations of 1998. Of course, Gas Certificates are not solely for landlords. In order to maintain safety and peace of mind, all homes should have annual inspections and through this article you will be able to find out why and how to obtain one.
A Gas Certificate is also known as a Gas Safety Certificate or a Gas Safety Report. This document is only issued if the property has been checked by a qualified Gas Safe-registered engineer who has completed CCN1 course.
The Gas Certificate content:
• Your name and address.
• Where the gas inspection took place.
• The date of the gas inspection.
• The name of the qualified Gas Safe-registered engineer who carried out the inspection, their registration number and signature.
• Finally, details of any faults and safety issues, as well as actions and recommendations that could fix them.
It is important to know that each company uses a different format or template to log their Gas Safety Records, however, their content should still include all of the above mentioned points.
Do I need a Gas Certificate?
Rented properties are legally required to hold a gas safety check. This is done by a qualified engineer who, following a thorough inspection, will record the details of the check on a Landlord Gas Safety Record form (CP12). It is important to note that even if the property contains unused gas appliances, they will still need to be checked.
Unlike landlords, homeowners are not legally required to hold and maintain a gas certificate. However, you should still consider an annual gas inspection as safety should always come first.
If you are a tenant, you are entitled to a copy of an up-to-date Gas Safety Record which has to be provided by your landlord, upon your request.
In the case where the tenant has supplied a new gas appliance, that was not in the property prior to them moving in, it then becomes the tenant's responsibility to get it checked. The landlord remains responsible for structural objects such as pipes supplying the oven, but if the oven itself has been added by the tenant, that appliance alone is the tenants responsibility.
What happens during a gas safety inspection?
During an inspection, the qualified engineer will check all gas appliances in the property, ensuring that they are safe and working to an acceptable standard. In a rented property, the below factors will be checked:
• Gas appliances within the property are suitable for the rooms that they are in.
• Appliances will be set and adjusted so that the gas burns safely and correctly.
• The appliances will be checked for their stability and that they are fitted and connected in a safe way.
• Finally, the engineer will check external factors, such as, adequate airflow within the building and that chimneys, pipes, air vents and safety devices are working properly.
When should a gas safety check be arranged?
A gas safety check has to be carried out once a year, in order to ensure that all gas appliances in your rented property are working properly and safely.
How do I obtain a gas certificate?
The first step in obtaining a Gas Certificate is finding the right provider, for you. If you are seeking experienced tradespeople and want to obtain a gas certificate at the best, competitive price, MyConstructor has a network of numerous Gas-Safe as Certificateregistered engineers, across the whole UK. The rest is not for you to worry about as the engineer will carry out the inspection, at a time most convenient for you. Finally, you will be provided with a copy of a Gas Safety Record form and you can be reassured that the property is safe for all.
Although a gas inspection needs to be carried out annually, you are required to keep the gas certificate for two years, even if it is out of date. This is due to unforeseeable circumstances where you many need to provide it at a later date. Some gas companies maintain their records online, however, they need to provide you with a hard copy, if you request for one.
The cost of a gas safety certificate
Prices may vary due to several factors; the provider, where you live, how many gas appliances are in the property and will need to be checked, among others. Usually the cost of obtaining the certificate ranges between £35 and £90.
Why is it important to have a gas certificate?
Unchecked gas appliances can pose two main risks to you and your home.
• Carbon monoxide poisoning: carbon monoxide poses one of the biggest risks to a home where a gas appliance has not been fitted correctly or has been repaired poorly, or where a chimney/air vent has become blocked. Unlike other gas leaks, carbon monoxide cannot be seen, tasted or smelt. As a rule, it can be the most dangerous and even deadliest.
• Fires and explosions: unchecked and faulty gas appliances can result in gas leaks. Gas is extremely flammable and if leaked could cause a fire or an explosion.
Considering these factors, it is a matter of safety and peace of mind to obtain a gas certificate. You will be assured that everything in your property is working properly and safely, and that everyone within is safe and protected.
For further information, head over to our MyConstructor.co.uk webpage to get your gas certificate quote from one of our experienced tradespeople and book it today. We provide reliable, straightforward service, using competitive pricing. Protect your home today, with the help and guidance of our team.
Also Check:
Balancing Work and Personal Life | A Guide
Important Facts about US Green Card
Different Reasons To Take a Cruise Vacation This Year
How to Rent Rolls Royce in Easy and Fast Steps