4 Tips to Make Your Home Luxurious on a Budget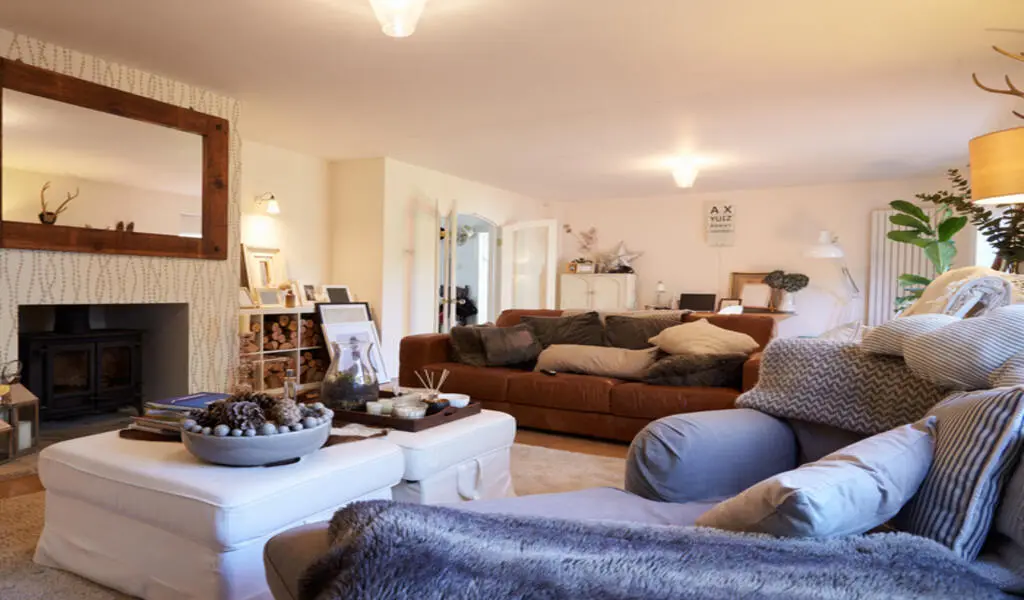 4 Tips to Make Your Home Luxurious on a Budget –  Have you always wanted to live in a luxurious home, but got stopped by your budget? Are you wondering what you can do to make your home a little more stylish?
You don't need a lot of money to create a luxurious home, and here's how you can make it happen.
1. Redesign your backyard space
Do you spend much time in your backyard? If not, would you spend time in your backyard if it felt a little more luxurious and comfortable?
One thing you'll notice about luxury homes is that they have amazing backyards.
Often, you'll find a jacuzzi, a pool house, an outdoor kitchen, and sometimes even an outdoor fireplace.
Out of all the elements you could add to your backyard space, choose one that you and your family (and guests) will enjoy the most.
For instance, outdoor kitchens are affordable and come in a variety of styles to suit your specific design preferences.
You can even get a modular kitchen to get just the items you want. Check out these outdoor kitchen designs for inspiration and ideas.
In addition to cooking outside, you may want to add a fire pit so you can gather around the fire with friends and family and talk or toast some marshmallows.
You'd be surprised at how much luxury a stylish fire pit will add to your backyard.
2. Look at luxury homes for ideas
The first step in creating a more luxurious home is figuring out what to do to make it more luxurious.
For ideas, start checking out luxury homes on the market. See what elements you like and do your best to recreate them in your home.
For example, you'll see things like fancy light fixtures, nice flooring, and spacious rooms.
You don't need to renovate your entire home. Choose a specific room to renovate with a new floor or carpet and turn it into a luxurious space with new lighting and décor.
Maybe you'll redesign your bedroom or office, or even your living room. Choose a space you spend the most time in so you can enjoy every cent you invest in your change.
3. Get hotel-worthy bedding
Nothing will feel more luxurious than falling asleep on a comfortable bed wrapped up in luxurious bed sheets.
Don't worry, if you're not into satin sheets, you can find luxurious cotton or bamboo sheets that feel amazing. Go for the brands that 5-star hotels use.
Since luxurious sheets can cost anywhere between $50-$150 (or more), you'll want to check out some reviews before buying a set.
You can find plenty of reviews online that will help you find the set that meets your needs and preferences.
For instance, The Spruce tested out seven different hotel-style sheet sets and categorized them by style to make it easy to determine which one you'll like best.
In addition to luxurious sheets, look into getting a nice comforter with a fancy duvet cover. A nice duvet cover will go a long way in making your bed look and feel luxurious.
4. Remodel your bathroom
People spend an enormous amount of time in the bathroom taking a shower, shaving, doing their hair, getting dressed, cleaning, brushing their teeth, and using the toilet.
When you remodel your bathroom to be more luxurious, everyone will feel amazing while accomplishing these necessary tasks.
Here are some ideas for a bathroom remodel, not all of which require too much work:
· Get bamboo towels. Bamboo towels feel luxurious against your skin and they're also excellent at drying.
· Get a towel heater. Imagine getting out of the shower and grabbing your towel, but your towel is so warm it feels like it just came out of the dryer. That's the experience you'll get with a towel heater. It can't be beat.
. Flooring Company is a great option if you are looking for someone who can do the necessary task for you. But be mindful, it is better to conduct a research first before hiring one.
· Install a rainfall shower head. Your shower head can make your entire experience feel like you're in a hotel when you get a rainfall shower. These are the showers that are situated high above your head rather than being attached to the wall behind you. Take it a step further and install side jets so you get the water from all angles.
· Replace your toilet. Let's face it – you spend a lot of time on the toilet, so you may as well get a comfortable one.
· Remodel your entire shower. Get a design that looks like your shower is made from rock or choose your favorite tile. For the most luxurious feeling, make it a large walk-in shower without a door.
You can live in luxury on a budget
You don't have to spend much to make your home luxurious. All you need to do is pick one space to transform and make small changes one at a time.
Related CTN News:
7 Tips for Managing a Successful Salon
Bangkok Ranked Among One Of The Top 5 Expat Cities
Necklace Guide + 10 Styling Tips