How to Use ABN in Medical Billing: Crucial Insights for Healthcare Professionals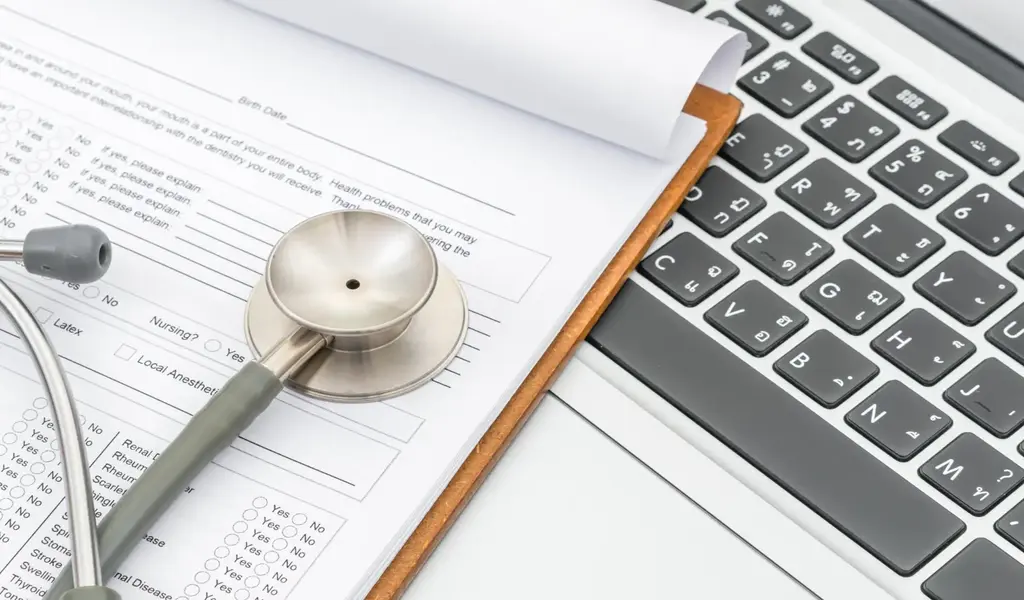 ABN in Medical Billing: ABNs may be something you've heard about if you're preparing to work in medical billing and coding. This article aims to explain what an ABN in Medical Billing is, what it means in medical billing, how it's used, and what it includes.
What is an ABN in medical billing?
Advance Beneficiary Notices (ABNs) are issued by medical providers to Medicare beneficiaries so they know what services might not be covered. The Medicare program covers people 65 and older and certain younger people with disabilities. Approximately 25.4% of the United States adult population was enrolled in Medicare as of June 2023.
ABNs are governed by the Centers for Medicare and Medicaid Services (CMS). Medicare can only reimburse providers and suppliers for medically necessary procedures and equipment.
It's used to let Medicare beneficiaries (the patients) know when Medicare will deny a claim when a patient requests or a provider recommends, a procedure that might be medically unnecessary. The patient has to pay the full cost of the care if Medicare denies the claim.
Role of ABN in
Medical Billing
The ABN plays a big role in medical billing, so aspiring medical billers and coders should know what it is and how it works. In general, the ABN's job is to make sure providers get paid for their services, even if they're providing services for Medicare patients.
Health providers are typically paid by an insurance plan, like Medicare or private health insurance, and direct payments from patients. A physician's office, surgery center, diagnostic center, or business that sells medical equipment must manage medical billing and coding accurately to get paid.
It's important for medical billing specialists to know what Medicare considers non-coverage services. An ABN helps ensure that the patient will take responsibility if Medicare doesn't pay.
Another important role of the ABN in medical billing is as a disclosure tool, making patients aware of the conditions to receive services under Original Medicare. Using an ABN that's been properly filled out and signed by the patient, the healthcare provider explains to them the conditions that Medicare covers.
Medicare penalizes providers who routinely bill for medically unnecessary services, imposing stiff fines or even excluding them. As part of fraud and abuse compliance, ABSs can help, since they document the patient's acknowledgment that medically unnecessary services may be provided – and the patient's decision to have them done anyway – and help refute claims that were submitted with fraud.
Can you give me some examples of medically unnecessary services Medicare may determine?
If the diagnosis code doesn't meet Medicare's definition of medical necessity, get a complete blood count (CBC).

Screening flexible sigmoidoscopy (to check the rectum and lower colon) every four years or if you're under 50.

Test to check for prostate cancer more often than once a year or if you're under 50.
What is
Included

in an ABN?

There are strict guidelines for what services you can get an ABN for, what information you have to include on it, and how it's used. It's why medical billing and coding professionals or those in healthcare practice management need to be vigilant about ABNs.

Unless Medicare's policies are followed, even if a patient signs an ABN, they could be deemed not responsible for payment and the provider wouldn't get reimbursed.

The ABN in Medical Billing form needs to include the following information:
Full name of patient

Provider's name, address, and phone number

Medicare doesn't cover this service or item
Reasons Medicare won't pay

An estimate of how much the service or item will cost
There are some extra rules about how ABNs in Medical Billing are given to patients. The form can be one page or less, and it can't be issued under duress or in an emergency. An ABN in Medical Billing can't be presented to someone in the emergency room or a hospital if they're having a serious and immediate medical event.