5 Tips for Handling and Mitigating Water Damage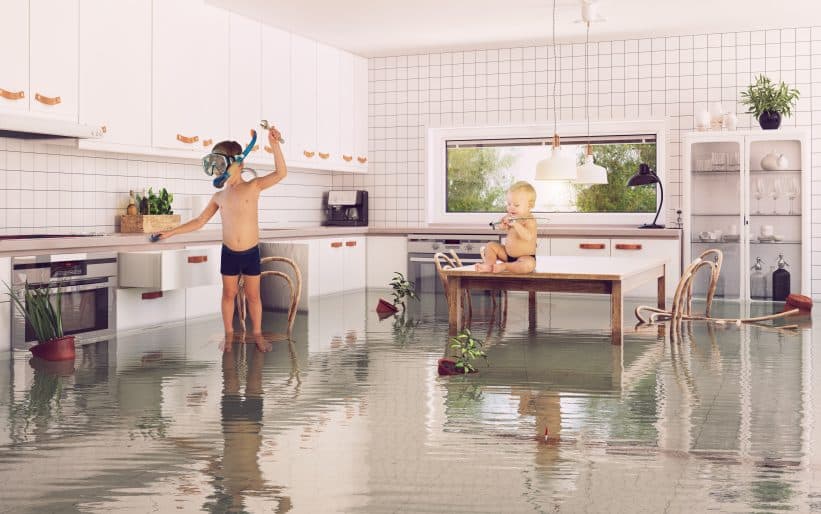 Water damage is a severe and common emergency affecting homes and businesses worldwide. Whether you face a flood, storm, HVAC leak, weakened roof, or burst pipes, the overflowing water will create problems on your property.
It's significant to address the emergency promptly to prevent further damage. Hence, if your property value and safety are of utmost importance to you, you must take some immediate steps to ensure that your estate reaches its initial stage.
Hence, you may have to take the help of professionals with related training and expertise in this field. These individuals who have worked in this field know how to deal with vital issues and help you with the corresponding service.
1. Act first to reduce damage
As a homeowner, you cannot take the emergency casually. Whether it is commercial property, office, or home, you must take instant steps. It would help if you had a clear-cut plan, which you may implement as fast as possible.
Remember that the reality is disastrous. When you endure these kinds of natural calamities, you may be overwhelmed with the upsetting phenomena. However, you have to address the disaster with proper scheduling and its due execution. You must plan ahead of time to prepare for an emergency.
2. Protect your possessions and yourself
Water damage may harm your safety and health because of the contaminated water, mould growth, and flood dangers. To shield yourself, there are a few actions you have to undertake:
• Shut off your electricity supply and unplug devices and circuit breakers.
• If you are in danger of a flood, you must evacuate the area under the direction of the higher authorities.
• When you enter your property again, wear gloves, waterproof protective clothing, and boots.
Rescue valuable commodities like electronics and documents.
3. How do we limit water damage?
You have to take a few steps, which include understanding the cause of water damage, which can be a leak in the water tank, burst pipes, etc. You must first understand the source of the moisture and stop the water from entering your house.
Ensure that you shut off valves and see there is no other inlet. If there is a flood prediction, you must take preventive measures like sandbagging.
If you are having a problem with a leaky ceiling, you must get experts to pinpoint the leak source. You get the help of professionals like Portland water damage mitigation services from Robinson Restoration because they know how to inspect the property and help you with the best services.
4. Don't forget your insurance company
The insurance company works as a vital resource that may help you navigate the water emergency. Remember that you must satisfy yourself and take adequate steps to settle the claim. Get in touch with your insurance company as fast as possible and do not delay. If you want to get the claim fixed, you have to get all the documents in place. Take photos and make videos to ensure that you have all the evidence.
5. Keep detailed receipts and records to establish your claim
The best way of encountering these problems is by having a professional by your side. Whether it's the removal of furniture or removal of flooded commodities, you have to take the help of specialists because they know how to deal with these issues.
Remember that dealing with electronic items after water damage is not that easy. Whether cleaning or restoration, these professionals know how to get the property back to the initial stage.