Today's Daily Horoscope For Sep. 3rd, 2023 – SUNDAY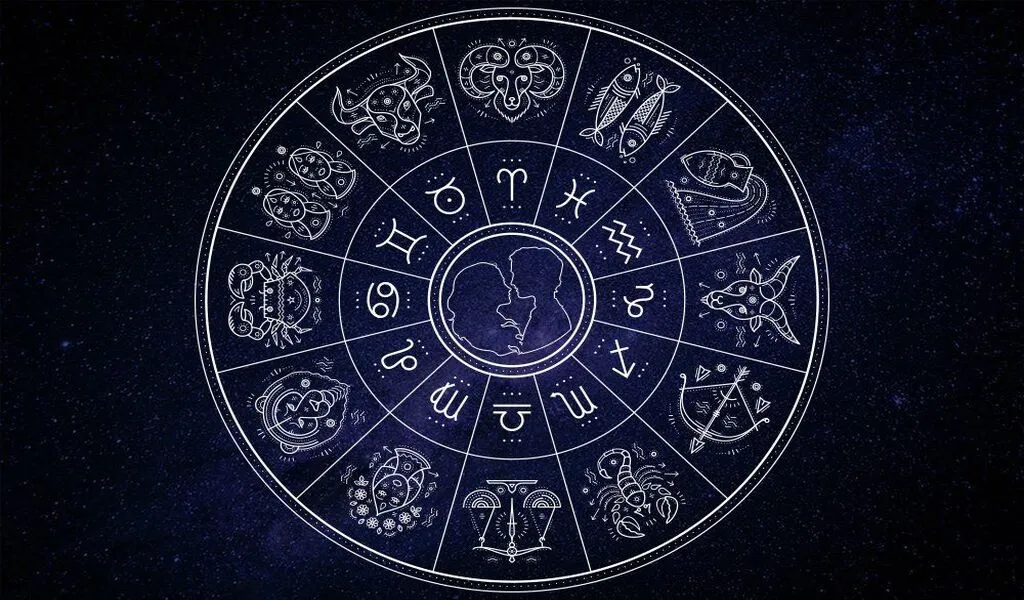 (CTN NEWS) – Daily Horoscope  – How prepared are you for the day? Are you aware of what to look out for? Check out your daily horoscope for September 3rd, 2022, below to find exactly what your stars have in store for you!
THE DAILY HOROSCOPE FOR SEPTEMBER 3RD, 2023, IS BELOW
DAILY HOROSCOPE FOR ARIES  | Mar 21 – Apr 19
You're experiencing a profound sense of love – a love for life itself and all the wondrous opportunities it presents. Your heart is overflowing with affection for this very moment, appreciating the grace and beauty it brings to your journey.
You've come to grasp that life encompasses both sunny days and those less radiant, and you're embracing life's terms with open arms.
It's essential to remind yourself that now is the perfect juncture to delve deeper into your spiritual practices and call upon the divine forces.
The insights you're receiving at this point are unquestionably valid. Spirituality is your ally, guiding you as you reshape the direction of your life.
DAILY HOROSCOPE FOR TAURUS  | Apr 20 – May 20
Fear not. Do not shy away from those overwhelming emotions, the colossal tears, the chaotic feelings, and the fervor in your words and deeds. You, Taurus, are inherently a lover.
Recognize this soulscope as your exclusive invitation to acknowledge the revelations within your inner world and to welcome the turbulence and chaos currently unfolding.
The journey of healing necessitates your willingness to offer the precious gifts of acceptance and compassion, my dear.
DAILY HOROSCOPE FOR GEMINI  | May 21 – Jun 20
But, does it contribute to your growth? Does it empower you to present yourself in the challenging world as the most authentic version of who you are? It's the moment to devote your energy to self-improvement, Gemini.
It's time to invest in the things that aid your evolution and upward journey.
In matters of romance, you might find yourself drawn to someone influential, possibly holding a position of power. Embracing your playful and flirtatious side can be a positive move, for the most part.
Nevertheless, it's important to clarify your intentions, especially since Mercury is in a state of heightened sensitivity at the moment.
DAILY HOROSCOPE FOR CANCER | Jun 21 – Jul 22
In this month, embrace the affirmative more often than the negative and welcome all the delightful and enticing opportunities life presents. September's energy holds the key to unlocking love, passion, and desire for you, my dear.
It's not just your romantic life that's glowing right now; your financial prospects are also on an upswing. Get ready to reap the rewards of your hard work, Cancer. What your spirit guide wishes to convey to you at this very moment is this: "Your desires are my directives!"
DAILY HOROSCOPE FOR LEO  | Jul 23 – Aug 2
Here's the deal: you'll encounter resistance and opposition on your journey. Not everyone will readily embrace your brilliant and wonderful ideas at this point, and that's perfectly fine. You're aware of your purpose and what you're meant to achieve.
Stand firm in your vision, even when faced with momentary setbacks. Along the way, speaking your truth in all situations will be a significant theme. Just remember, not everyone has the ability to discern your thoughts, so open communication is key.
DAILY HOROSCOPE FOR VIRGO  | Aug 23 – Sep 22
Uh-oh! Mercury is retrograde once again, and it's up to its old tricks, reintroducing people from your past into your life. But don't surrender to it just yet! Nope.
Instead, take a moment to reflect on whether there's a recurring lesson here. Just a friendly reminder: you're definitely being tested by the universe.
Additionally, be prepared for potential resurfacing self-worth issues in the days ahead.
Pay close attention to the deeply ingrained beliefs that may be hindering you from manifesting the life you genuinely desire and deserve. Overheard at the cosmic gathering: there's absolutely no shame in prioritizing your own needs.
READ MORE: DAILY HOROSCOPE
DAILY HOROSCOPE FOR LIBRA  | Sep 23 – Oct 22
Not everything aligns with the #InstaPerfect standards right now, Libra, and that's the most exquisite aspect of your journey in the earthly realm. View this as an opportunity to cherish your life as the precious gift it truly is and to savor every moment to the fullest.
You are the creative director of this magnificent cosmic production, possessing the ability to summon miracles as you progress! Moreover, this is a time of joy and contentment in your romantic life.
You're forging deeper connections with your partner, embracing the true essence of accepting each other, imperfections and all.
Regard this as your signal to dismantle the barriers that may separate you from one another, paving the way for profound intimacy in the weeks ahead.
DAILY HOROSCOPE FOR SCORPIO  | Oct 23 – Nov 21
"In all the chaos, there exists a cosmos, and in all the disorder, a hidden order." Let these words of Carl Jung serve as your inspiration to peer beyond the current tumult and chaos enveloping you. Indeed, there is a greater purpose behind the unfolding events.
Place your trust in the overarching plan and continue your journey with purpose and intention.
In matters of love and relationships, embrace openness. Approach them with a courageous heart, reminding yourself that your past does not dictate your future.
DAILY HOROSCOPE FOR SAGITTARIUS  | Nov 22 – Dec 21
Well, Sagittarius, you've had your share of slip-ups! But consider this: each of those mistakes has been a valuable teacher, guiding you to the person you've become today.
Now, it's time to transform that knowledge into wisdom as you embark on your next significant journey. This is a prime moment to invest in your personal growth.
In matters of the heart, you're being encouraged to go the extra mile, quite literally. You already have a sense of who's worth your effort. Therefore, maintain a consistent presence in the way you're naturally drawn to, answering the call of your heart.
DAILY HOROSCOPE FOR CAPRICORN  | Dec 22 – Jan 19
Even though seven planets, including Mercury, Venus, and Saturn, are currently in retrograde, it doesn't mean everything has ground to a halt.
Instead, view this as the universe's signal for you to hit the pause button, move with intention, and reevaluate your life's blueprint.
We're not suggesting there's anything amiss with having desires; rather, we're gently reminding you that not all desires automatically align with your highest good.
Consider this an opportunity to ask yourself challenging questions and purposefully remove any obstacles from your path, just like tending to a garden by plucking out the weeds.
DAILY HOROSCOPE FOR AQUARIUS  | Jan 20 – Feb 18
"Imperfection is a form of beauty, madness harbors genius, and it's far better to be unapologetically eccentric than utterly mundane." These wise words by Marilyn Monroe set the tone for the weekend.
Consider this soulscope a personal invitation to embrace every facet of yourself:
the chaos and the order, the splendor and the sagacity. Embrace even the parts of you that may have faced ridicule and rejection. Now is the time to fully embrace your individuality, your idiosyncrasies, and your unique qualities.
Remember this from the cosmic assembly: it's your energy that will magnetize your like-minded tribe, dear unicorn.
DAILY HOROSCOPE FOR PISCES  | Feb 19 – Mar 20
All that you need, want, and yearn for will arrive at its appointed time. Show patience with yourself, extend patience to the universe, and trust in the unfolding of the manifestation process.
As a friendly retrograde season reminder, it's a perfect time to revisit your vision board and reevaluate the plans you've crafted for yourself.
Regarding your interpersonal connections, you're being encouraged to embrace honesty. Express your feelings to those around you rather than constantly suppressing your emotions.
Admittedly, the truth can sometimes be a bitter pill to swallow. However, in the end, it will liberate you from the burdens you've been carrying, my dear.