Today's Daily Horoscope For August. 30th, 2023 – WEDNESDAY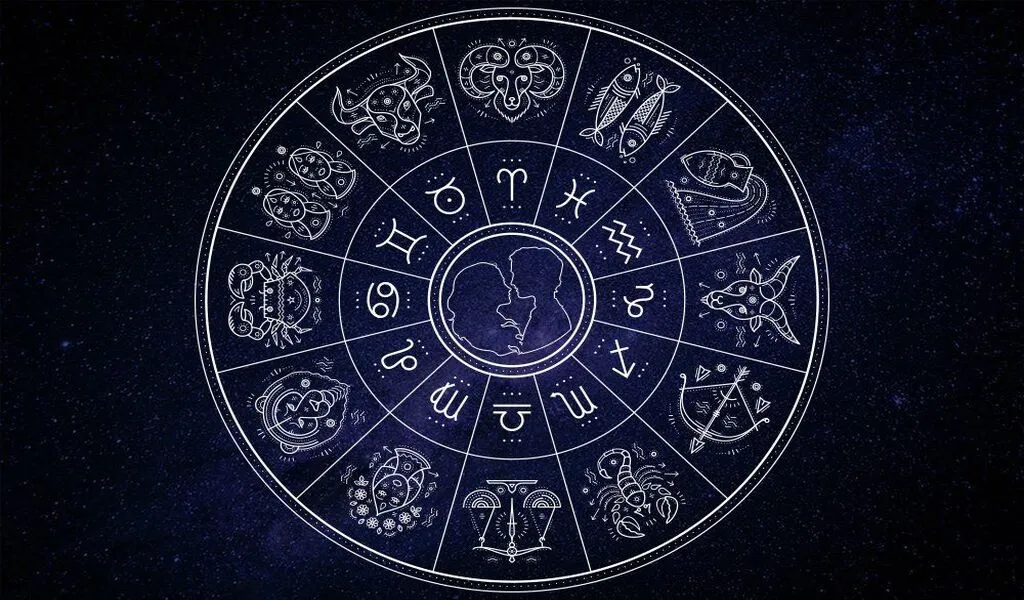 (CTN NEWS) – Daily Horoscope  – How prepared are you for the day? Are you aware of what to look out for? Check out your daily horoscope for August 30th, 2022, below to find exactly what your stars have in store for you!
THE DAILY HOROSCOPE FOR AUGUST 30th, 2023, IS BELOW
DAILY HOROSCOPE FOR ARIES  | Mar 21 – Apr 19
What occurs when we amplify our blessings by a factor of ten? We grant them the potential to multiply significantly. And what transpires when we constantly revisit tales of loss, rejection, despondency, and defeat?
We inadvertently shape circumstances that impede our progress and obstruct the emergence of our most magnificent selves. Could this concept hold true in your situation as well?
Might you unconsciously be granting more influence to the aspects that aren't progressing as desired? The moment has come to engage in profound self-reflection, my dear.
It's time to gaze intently into the mirror and address the situation. It's time to meticulously uproot the hindrances from your path, one by one.
DAILY HOROSCOPE FOR TAURUS  | Apr 20 – May 20
If Adele were to craft this horoscope, her words might echo, 'love can bring enduring moments, yet also leave unseen marks.'
You might find resonance with this sentiment in your current journey. It's crucial to retain the understanding that every encounter is flawless and carries valuable soul lessons. Therefore, don't push away the discomfort and complexities resurfacing now.
In the celestial symposium, whispers abound: you possess the alchemical gift to transform your hurts into profound wisdom.
DAILY HOROSCOPE FOR GEMINI  | May 21 – Jun 20
The principle of cause and effect remains active, regardless of our awareness or beliefs. And surely, you're no stranger to the concept of deliberate manifestation, are you?
Presently, you're harvesting the outcomes of your love, compassion, and goodwill. Embrace these gifts with gratitude as you persist in scattering positivity like celebratory confetti.
Moreover, the retrograde influence is also reintroducing past connections into your journey. Let's raise a toast to crafting fresh moments that will endure throughout your lifetime!
DAILY HOROSCOPE FOR CANCER | Jun 21 – Jul 22
"In the realm of imperfection lies beauty, and genius often dwells in madness.
Embrace being delightfully absurd over being utterly dull," wise words spoken by Marilyn Monroe, intended to ignite a sense of self-acceptance encompassing every facet of your being—not solely the parts that have garnered validation.
Your capacity to present the most daring and radiant rendition of yourself, irrespective of circumstances, will empower you to reclaim ownership of your destiny.
If you presently find yourself at a crossroads, poised to leap into the uncharted, have faith that the Universe stands ready to catch you should you descend.
DAILY HOROSCOPE FOR LEO  | Jul 23 – Aug 2
Each occurrence unfolds precisely when it's destined to. Not a moment sooner, not a moment later. Embrace that daring plunge, dear soul. Welcome with gratitude and poise the empty canvas bestowed upon you by the Universe.
It's evident that you stand prepared to adorn your life with the most vivid and audacious hues within your reach! Moreover, the potency of the full moon in Pisces arrives bearing gifts of hope and healing. And mark this: be prepared to witness miracles unfurl within your reality!
DAILY HOROSCOPE FOR VIRGO  | Aug 23 – Sep 22
Your schedule is full, your blessings are abundant, and your days are bustling! You're crafting purposeful art, igniting the spirits of many, and wholeheartedly fulfilling your divine purpose. This is the sensation of truly embracing your finest existence.
A gentle nudge: remember, this journey wasn't traversed in a single night. The diligent efforts you've invested over time have paved the way to your current standing.
Thus, maintain your unwavering focus on those grand aspirations, all while adopting 'discipline' as your guiding force. Remember this: oh, the wondrous places destined for you to explore, lovely soul!
READ MORE: DAILY HOROSCOPE
DAILY HOROSCOPE FOR LIBRA  | Sep 23 – Oct 22
Now, how do you manage turmoil and discord? What's your approach when life's pieces scatter? Regard this as an examination: a gauge of your rapport with the Universe.
Your capacity to navigate existence with unwavering trust and graceful surrender will emerge as your extraordinary strength.
On the brighter side, the full moon radiates its fullness, offering a substantial uplift to your financial matters. Get ready to reap the rewards of your endeavors, if you haven't already.
And keep in mind, as you gather the harvest, to share its bounty with those who've walked alongside you in this journey.
DAILY HOROSCOPE FOR SCORPIO  | Oct 23 – Nov 21
Scorpio, your schedule is packed, your blessings are abundant, and you're in motion! You're actively pursuing the path your soul yearns for. You're immersing yourself in endeavors that spark joy, while also contributing to the greater tapestry of shared consciousness.
Remember, perfection is an elusive concept. Nevertheless, this feels remarkably close to it.
Matters of the heart hold promise – whether a new romance or an unfolding chapter with your beloved. As you venture forth, opt for simplicity.
Lay out your expectations clearly from the outset. By communicating with precision, you'll forge a strong foundation despite the challenges currently at hand.
DAILY HOROSCOPE FOR SAGITTARIUS  | Nov 22 – Dec 21
Bid farewell to self-doubt! This week is all about embracing wholehearted self-trust. Have faith in the mission entrusted to you. Believe that you're backed by cosmic forces that are essential for fulfilling your purpose.
A cosmic whisper: the universe never presents challenges beyond our capabilities.
And here's an additional insight: you need not shoulder the load single-handedly. Summon your soul tribe and engage in collective brainstorming. Recognizing each individual's distinct contributions will aid in crafting the masterpiece you envisage.
DAILY HOROSCOPE FOR CAPRICORN  | Dec 22 – Jan 19
Who's a work-in-progress? Certainly not you, Capricorn! You're evolving into a masterpiece-in-progress. Essentially, your higher self has orchestrated this opportunity to expedite your growth.
Seize the moment, dear soul. Don't allow the retrograde phase to impede your advancement. And here's an added note: guard your emotional boundaries vigilantly. If a situation or individual doesn't resonate well, you possess the absolute prerogative to step away, my friend.
DAILY HOROSCOPE FOR AQUARIUS  | Jan 20 – Feb 18
The full moon's radiance is igniting your inner enchantress, Aquarius! You're embracing a desire to assemble your tribe, revel in nature's embrace, serenade with healing melodies, bask in moonbeams, create harmonious tunes, and beckon the presence of ethereal beings.
If wandering into the wild isn't feasible right now, consider visiting a local community center or yoga studio. A cosmic murmur suggests that the time is ripe for collective healing, my dear.
DAILY HOROSCOPE FOR PISCES  | Feb 19 – Mar 20
Closure often takes unexpected forms, a reality we often grapple with. Life's journey can be wonderfully chaotic, and you're starting to embrace this truth. So, inhale deeply and release.
Release the urge to secure precise resolutions as you permit events to unfurl organically. However, this doesn't imply surrendering to being mistreated.
Maintain your boundaries, express your desires clearly, yet also cultivate non-attachment. A cosmic whisper echoes: the most challenging phase is now history. Place trust in your resilience to navigate through this, my friend.