Today's Daily Horoscope For Sep. 23rd, 2023 – SATURDAY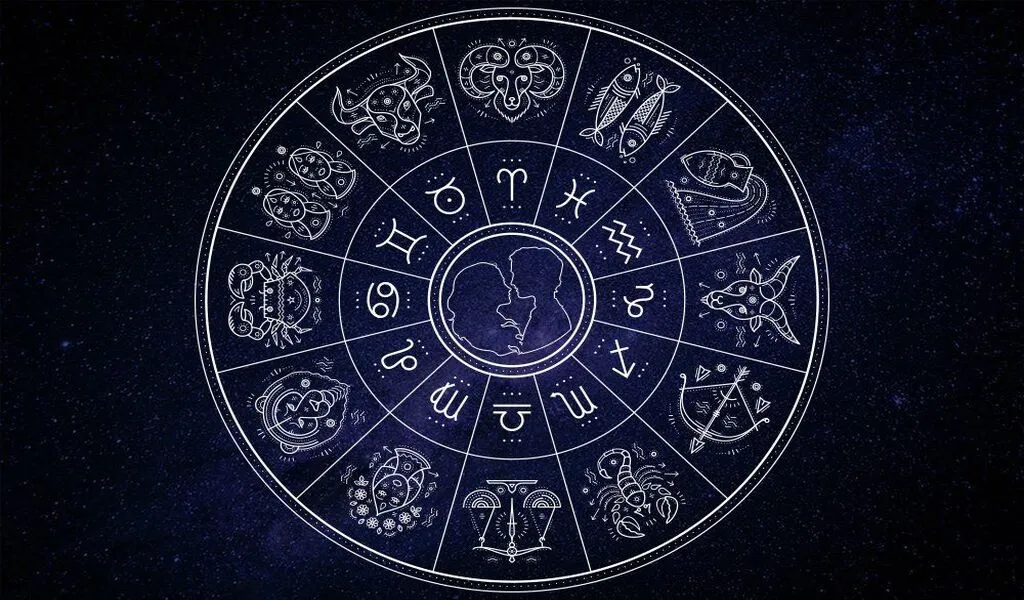 (CTN NEWS) – Daily Horoscope  – How prepared are you for the day? Are you aware of what to look out for? Check out your daily horoscope for September 23rd, 2022, below to find exactly what your stars have in store for you!
THE DAILY HOROSCOPE FOR SEPTEMBER 23rd, 2023, IS BELOW
DAILY HOROSCOPE FOR ARIES  | Mar 21 – Apr 19
However, Aries, do they truly select you? Are they intentionally setting aside time to be with you and delve into a deeper connection?
If your response leans toward the negative, it's a clear indicator that investing your time and emotional energy in this relationship might not be worthwhile.
Therefore, do yourself a favor and prioritize – prioritize your own well-being and mental health.
If you're uncertain about the direction you're heading, don't hesitate to seek clarity.
It's highly advisable to exercise your throat chakra to communicate effectively. And here's one more crucial reminder: you are the conscious curator of your own life. Always keep this in mind, especially when you find yourself surrounded by fleeting acquaintances.
DAILY HOROSCOPE FOR TAURUS  | Apr 20 – May 20
In case you find yourself pondering your current situation, rest assured that you are exactly where you are meant to be. The diligent effort you've invested over the years has paved the way for your present circumstances.
Take time to commemorate your accomplishments, but also express gratitude for the challenges that reshaped your perspective. You're entering a phase of professional stability.
If you hold a managerial role, set the standard through your own actions. Encourage those in your sphere to embrace their talents and make mindful choices.
DAILY HOROSCOPE FOR GEMINI  | May 21 – Jun 20
Mercury's retrograde period has imparted a valuable lesson: nothing can replace the power of truth. Consequently, you're in the process of mastering the skill of authentic self-expression.
You're becoming adept at speaking your mind candidly, even if it means disappointing a few individuals. Just remember to temper your honesty with a touch of tact, Gemini.
Occasional diplomacy won't hurt. Furthermore, the weekend promises the gift of clarity.
If you've been uncertain about your path forward, anticipate receiving the clarity you seek on this matter.
DAILY HOROSCOPE FOR CANCER | Jun 21 – Jul 22
"I've learned that people will forget what you said, people will forget what you did, but people will never forget how you made them feel." Keep these profound words of Maya Angelou in mind as you navigate your day, Cancer.
This phase of your life is all about embracing your unique qualities and radiating positivity like a joyful celebration! When we set aside trivial conflicts, we can see each person we encounter as a divine being in disguise, a tangible manifestation of the sacred itself.
DAILY HOROSCOPE FOR LEO  | Jul 23 – Aug 2
Consider this: what if destiny is merely your higher self exercising free will? What if every life experience is flawlessly orchestrated by your higher self to drive your personal growth and evolution? So, let go of questions like 'who,' 'what,' and 'why,' and instead, embrace what this divine journey is unveiling to you.
By liberating yourself from a victim mindset and embracing the gift of compassion, you'll be better equipped to integrate those aspects within you that are often labeled as "dark." Embrace the beauty of this transformation.
DAILY HOROSCOPE FOR VIRGO  | Aug 23 – Sep 22
You find yourself in this very moment because it's where you're meant to be. Your higher self has carefully chosen these experiences to facilitate the evolution of your soul.
Therefore, place your trust back in yourself and in the enigmatic forces guiding you from above. Embrace the opportunities that are presenting themselves at your doorstep.
With patience and unwavering determination, you'll have the ability to overcome significant challenges, Virgo.
However, this doesn't imply that you should shoulder everything on your own. Harness the power of delegation. Leading your team toward greatness is a prominent theme for you right now.
READ MORE: DAILY HOROSCOPE
DAILY HOROSCOPE FOR LIBRA  | Sep 23 – Oct 22
Libra, at this moment, the greatest gift you possess is clarity. You have a deep understanding of your purpose and the creative collaboration you're meant to engage in with the spiritual realm.
You're aware of the various ways you're meant to sow the seeds of transformation into the collective consciousness. By accessing your inner strength, you'll discover the courage required to continue your journey, forging ahead without hesitation.
As for the challenges that may obstruct your path, have faith in the notion that they are instrumental in your personal growth and evolution. They offer you opportunities to level up in ways beyond your imagination and beyond quantification.
DAILY HOROSCOPE FOR SCORPIO  | Oct 23 – Nov 21
This is a love story that defies conventional norms. It's a connection of such profound and pristine nature that finding words to describe it can be a challenge.
Therefore, embrace what's being presented to you as an opportunity to dismantle your emotional barriers, allow someone into your heart, and delve into an entirely new dimension of intimacy.
Be mindful of your tendency to withdraw occasionally. Practicing vulnerability will enable you to remain receptive to the multitude of blessings flowing your way.
DAILY HOROSCOPE FOR SAGITTARIUS  | Nov 22 – Dec 21
We understand, Sagittarius! Your desire to excel in all your pursuits is clear. However, it's crucial to connect with the essence of your endeavors.
What was your original vision when you began this journey? Now is the moment to set aside your ego and delve into the heart of the matter.
Make 'service' your primary focus in everything you say and do, and direct your energy towards it. When your intentions are pure and selfless, you'll naturally attract all the assistance and resources you require.
DAILY HOROSCOPE FOR CAPRICORN  | Dec 22 – Jan 19
Capricorn, remember that home is more than just a physical location; it's a sensation of warmth, comfort, and security.
Today, you're prompted to recognize the significance of establishing a safe haven for yourself and carrying that sense of warmth and brightness with you wherever you roam.
When you shift your energy in this way, you'll attract like-minded individuals who will not only love you unconditionally but also inspire you to embrace your unique qualities and confidently present your authentic self to the world.
DAILY HOROSCOPE FOR AQUARIUS  | Jan 20 – Feb 18
Aquarius, it's essential to acknowledge that the Universe has always been in your corner.
It's been supporting you throughout your journey. What the Universe wants you to understand as you navigate life is that even the things that seem to be falling apart are part of the grand design. Therefore, assume the role of an observer.
Let go of your attachment to how things should be, and allow what needs to unravel to do so, like offerings to the sacred fire.
You are in a process of healing and transformation, stepping into your true self with all its wild beauty. Remember, there is a divine order in the midst of chaos. Embrace this cosmic wisdom and release your rigid notions of what should or should not be.
DAILY HOROSCOPE FOR PISCES  | Feb 19 – Mar 20
Pisces, it's important to recognize that everything undergoes change and evolution over time, and this includes our dreams. Take a moment to observe what your inner self is revealing to you.
Understand that you may have outgrown a dream that once held great significance for you.
However, should you allow disappointment and disillusionment to bring you down? Absolutely not. Instead, view it this way: Spirit has provided you with an opportunity to explore what no longer aligns with your long-term aspirations.
This allows you to redirect your energy toward endeavors that resonate with your true self. Remember, your best life is waiting to unfold, and it's just around the corner!