Today's Daily Horoscope For Sep. 12th, 2023 – TUESDAY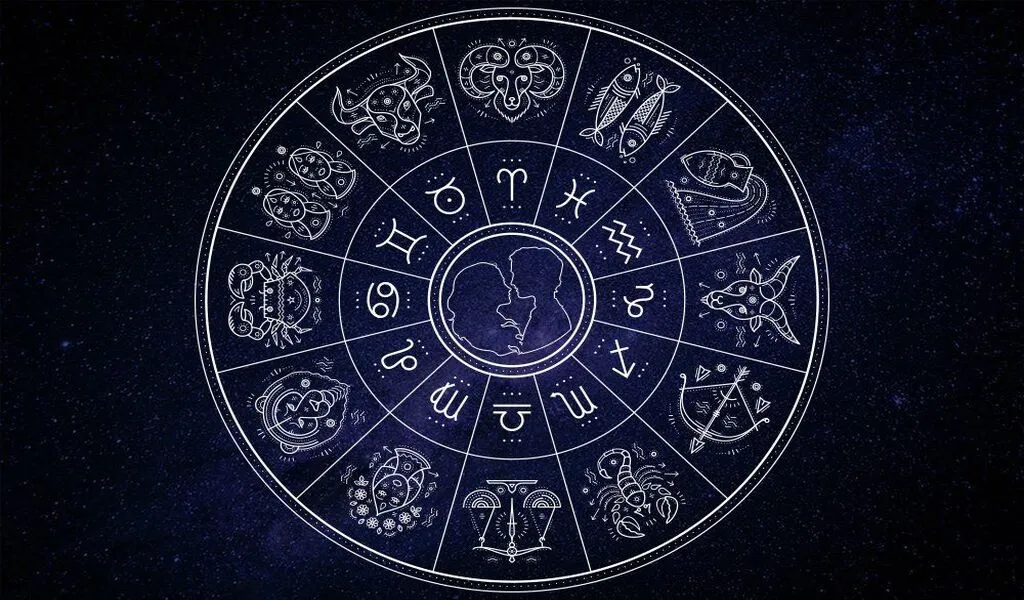 (CTN NEWS) – Daily Horoscope  – How prepared are you for the day? Are you aware of what to look out for? Check out your daily horoscope for September 12th, 2022, below to find exactly what your stars have in store for you!
THE DAILY HOROSCOPE FOR SEPTEMBER 12TH, 2023, IS BELOW
DAILY HOROSCOPE FOR ARIES  | Mar 21 – Apr 19
There's been talk, Aries, suggesting that you might have been second-guessing yourself. Rumor has it that you've been pondering your capacity to achieve more, evolve further, and ignite transformation on a broader scale.
So, take a profound plunge. Delve beneath the numerous layers of self-doubt and guilt to rediscover your authentic self.
Reestablishing a connection with the wellspring of inner strength will emerge as a significant theme for you in the upcoming months.
Word from the cosmic conference: your external world is poised to transform alongside you, my dear!
DAILY HOROSCOPE FOR TAURUS  | Apr 20 – May 20
Why postpone the joys of sacred self-care until the weekend, Taurus? There's no moment like the present.
There's no day like today! So, take that leisurely stroll you've been mulling over, savor the fragrance of roses, savor some marigold tea, and witness the sun's return to the shoreline.
If nature therapy isn't your current vibe, consider reserving a spa day at your preferred boutique resort and invite your squad to join if that's an option!
DAILY HOROSCOPE FOR GEMINI  | May 21 – Jun 20
This, Gemini, marks the grand occasion you've tirelessly strived for over these past few years. If you're pondering, rest assured, it only gets smoother from here. However, before you rush ahead, take a moment to reflect on the wisdom gained.
This reflection will underscore that the path to triumph, the route to reaching the summit, is by simply being yourself.
Embrace the most genuine form of who you are in every circumstance. As a gentle nudge, remember, your distinctiveness is your ultimate contribution to the world.
DAILY HOROSCOPE FOR CANCER | Jun 21 – Jul 22
Cancer, have you envisioned the life you truly desire? How do you picture the next chapters of your journey, and who do you envision sharing this dynamic narrative with? It's now the moment to cleanse your heart and reset your mind.
Open the door for fresh ideas and inspiration to flow in, enabling you to sow the seeds of a new beginning.
Keep in mind that you are a master of manifestation, with the ability to turn your boldest dreams into reality.
DAILY HOROSCOPE FOR LEO  | Jul 23 – Aug 2
Absolutely, Leo, that grand vision holds significance. Yet, you know what carries even more weight? It's the actions you put into motion to reach that coveted destination.
Therefore, take that lofty goal and dissect it into manageable steps. Then, don't hesitate to get your hands dirty and step onto the field of action. Word from the cosmic conference:
You hold the power to shape your own reality. As an aside, be prepared for unexpected news, possibly tied to your professional life or one of your projects.
DAILY HOROSCOPE FOR VIRGO  | Aug 23 – Sep 22
If not at this moment, then when? If not in this place, then where? The Universe is sending you a clear message: it's time to proactively pursue your purpose and turn your dreams into reality.
The choices and actions you make in the present will leave a lasting imprint on the life you're crafting for yourself. Of course, this doesn't imply that you must shoulder everything on your own or go it alone. Connect with your kindred spirits, your soul companions.
Collaboratively weaving magic into the fabric of your lives is an integral part of your soul agreement.
READ MORE: DAILY HOROSCOPE
DAILY HOROSCOPE FOR LIBRA  | Sep 23 – Oct 22
Libra, the Universe is sending you a message, revealing what's no longer in harmony with your path. It's spotlighting the conflicting beliefs that hinder your progress and development.
Take a deep breath, connect with your unwavering core, and harness the energy of the dark moon to transform your wounds into wisdom.
This process will create room for what you've been seeking. Keep in mind, gazing past the illusion of chaos is a crucial aspect of your journey toward completeness.
DAILY HOROSCOPE FOR SCORPIO  | Oct 23 – Nov 21
Scorpio, the Universe's message is crystal clear, and it's currently revealing what has fulfilled its role in your life's narrative. Therefore, release it with love, embrace the process with joy and ease.
It's time to rekindle your trust in yourself and in the greater plan. Just remember, what you're releasing holds far less significance than what you're making space for.
DAILY HOROSCOPE FOR SAGITTARIUS  | Nov 22 – Dec 21
Sagittarius, there are no set-in-stone answers to your questions. What you seek cannot be discovered externally. Set aside moments for silence, for serenity, and for connecting with your unchanging inner self.
Word from the cosmic conference: the haze of confusion will naturally dissipate with time. In matters of the heart, follow your heart alone.
If you sense potential, engage in a conversation with your partner about the life you envision together. It appears you may be ready to take a significant step in your relationship, dear!
DAILY HOROSCOPE FOR CAPRICORN  | Dec 22 – Jan 19
However, you must take the necessary actions and put in the effort. If it's required, do the work, but don't become fixated on the "how" and "when." Events will materialize in your physical reality precisely when they are meant to.
In the meantime, practice non-attachment. Additionally, remember to be honest with yourself and others about your emotions. Our thoughts often magnify things beyond their actual significance, so open communication is key.
DAILY HOROSCOPE FOR AQUARIUS  | Jan 20 – Feb 18
The reality is, you were aware. You had an understanding of their true nature from the very start. You noticed how their actions echoed familiar patterns from your past.
It's in your best interest to step into a place of tranquility and inquire within about what you genuinely desire from this individual or circumstance.
If dialogue isn't a viable option, take the necessary steps to protect your own interests. And here's an additional piece of advice: if you've made regrettable financial choices recently, it's time to shift into savings mode for the time being.
DAILY HOROSCOPE FOR PISCES  | Feb 19 – Mar 20
"A soulmate isn't someone who completes you. No, a soulmate is someone who inspires you to complete yourself." These insightful words from author Bianca Sparacino are worth pondering as you enjoy your morning latte, my dear.
It seems that life is delivering the remedy of love and the present of connection to you! By releasing rigid expectations of how things should or shouldn't be, you'll find the capacity to broaden both your mind and your consciousness.