Today's Daily Horoscope For Sep. 11th, 2023 – MONDAY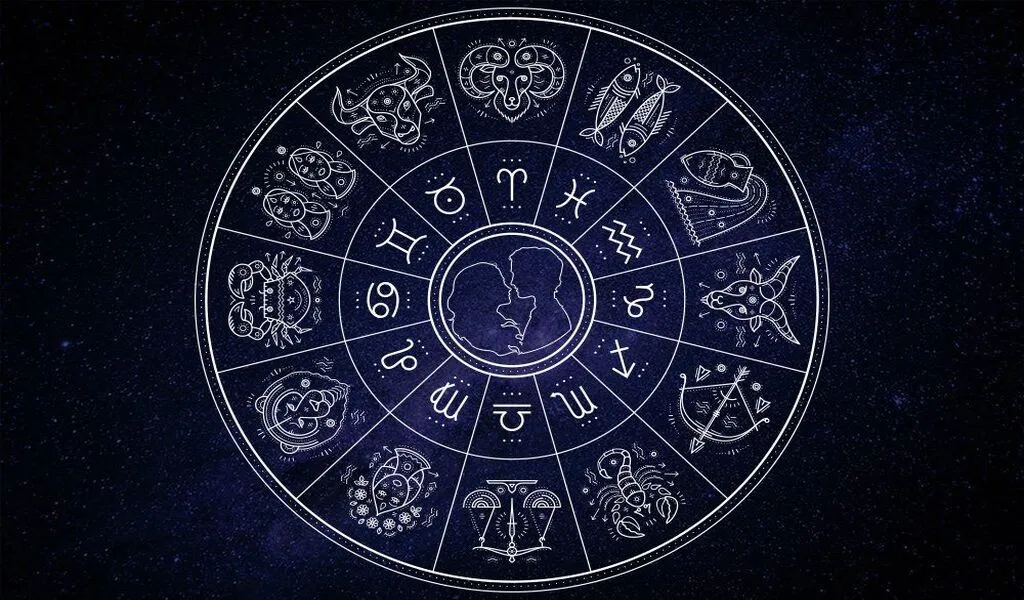 (CTN NEWS) – Daily Horoscope  – How prepared are you for the day? Are you aware of what to look out for? Check out your daily horoscope for September 11th, 2022, below to find exactly what your stars have in store for you!
THE DAILY HOROSCOPE FOR SEPTEMBER 11TH, 2023, IS BELOW
DAILY HOROSCOPE FOR ARIES  | Mar 21 – Apr 19
We understand, Aries! Matters of love and romance haven't unfolded as you'd hoped. But does that mean you should abandon the prospect of forming a meaningful connection and spend your days moping at home?
You already know the answer to that! Instead of dwelling on what's not working or obsessing over a specific person, channel your energy towards envisioning the kind of partnership you desire. Believe that what you've asked for is already on its way.
Here's a cosmic message for you: you're entering a realm of miracles!
DAILY HOROSCOPE FOR TAURUS  | Apr 20 – May 20
You're in a wonderful place, Taurus! Your energy is devoted to what brings you happiness, you're exploring your creative potential, and you're inspiring others to do the same.
Therefore, don't let any minor disruptions, if there are any, dampen your spirits. Traverse through life with a smile on your face and a song in your heart, fully aware that the universe has your back.
In matters of romance, be open and sincere. Communicate your desires and articulate your needs. If you've been in a relationship for a while, taking a step towards commitment might be on the horizon this month.
DAILY HOROSCOPE FOR GEMINI  | May 21 – Jun 20
If you find yourself grappling with a decision or feeling lost, take a moment to reflect and reconnect with your heart. Gemini, your inner compass is your guiding light, and it will lead you in the right direction.
In the days ahead, trust in your inner wisdom. In your personal and professional relationships, prioritize honesty.
Express your true feelings and communicate your expectations without sugarcoating the truth. Avoid sacrificing your own needs to appease others, as doing so may only lead to lingering resentment.
DAILY HOROSCOPE FOR CANCER | Jun 21 – Jul 22
Don't be disheartened by the way things didn't unfold as you had hoped in the past, Cancer. It's okay to acknowledge your feelings; we're not dismissing them. Instead, we want to remind you of the potential for bright moments waiting beyond those dark clouds.
Approach life with courage and an open heart. Embrace new connections and be receptive to the idea of love.
Set your intention for the type of partnership you wish to manifest, and you'll discover that every aspect of the universe is working together to bring you closer to your desired destination.
DAILY HOROSCOPE FOR LEO  | Jul 23 – Aug 2
This week in the Leo Sanctuary is all about counting your blessings. You're taking a moment to reflect on the path your life has taken and expressing gratitude for where you currently stand and the exciting journey that lies ahead.
You recognize that your past experiences, even the challenging ones, have been valuable teachers. The light at the end of the tunnel is real, radiant, and a reassuring sign that you're on the right path.
In your professional endeavors, the key is to harness confidence as your superpower. Walk into every room with the assurance that you've already captured the hearts of others. This, my dear, is the secret to manifesting your desires on your own terms
DAILY HOROSCOPE FOR VIRGO  | Aug 23 – Sep 22
You're taking on a lot, Virgo. You're saying yes to nearly everything that comes your way, and perhaps even more. However, it's important to remember that there are limits to what you can manage simultaneously.
Instead of glorifying the constant hustle, gracefully step off the treadmill and select projects that genuinely resonate with your personal growth.
On the positive side, you'll notice that your capacity to channel ideas and inspiration is greatly enhanced. Embrace your uniqueness, express yourself boldly, and don't hesitate to question the status quo.
READ MORE: DAILY HOROSCOPE
DAILY HOROSCOPE FOR LIBRA  | Sep 23 – Oct 22
Libra, sometimes our rigid expectations can inadvertently obstruct the process of bringing our desires to fruition.
Could this be happening in your life as well? Are you unintentionally impeding your own progress by obsessing over things that might not be meant for you? For today, take a deep breath, step back, and allow the universe to weave its enchantment.
As you go about your day, infuse your thoughts and prayers with gratitude and grace, and let life unfold with a sense of ease. Here's a cosmic insight for you: you are now prepared to enter the realm of miraculous possibilities in the quantum field!
DAILY HOROSCOPE FOR SCORPIO  | Oct 23 – Nov 21
Scorpio, you're taking charge of your life with determination and without apology.
You're embracing your story, both its highs and lows, recognizing the valuable lessons they've imparted. Gratitude fills your heart as you confidently present yourself to the world in your most authentic form.
In your professional life, some of you may be experiencing a significant shift due to the inner transformation you're undergoing. In case you're questioning it, know that you are ready for that leadership role, prepared to step into bigger responsibilities.
Face your challenges head-on, and remember, you've got what it takes to conquer them, without a doubt!
DAILY HOROSCOPE FOR SAGITTARIUS  | Nov 22 – Dec 21
But, have you truly defined what self-love means to you? How do you consistently prioritize yourself, day after day, month after month? It begins by acknowledging the internal conflict, the struggle between your true self and the image you believe you must embody for survival.
Then, as you let go of the "shoulds" and "musts," invite the invaluable gift of self-acceptance into your life.
Here's a cosmic revelation: the key to manifesting that profound soulmate connection you've been longing for lies in presenting your most authentic self in every situation.
DAILY HOROSCOPE FOR CAPRICORN  | Dec 22 – Jan 19
Pay attention, Capricorn! A significant breakthrough moment is in store for you.
This isn't an exaggeration; it's an event that could mark a major milestone in your life. Embrace it fully, dear one, and express gratitude for the journey that brought you here, including both the highs and lows.
A gentle reminder: not everyone will celebrate your triumphs alongside you, and that's perfectly alright. You already recognize who your true supporters are, and that's what truly matters.
DAILY HOROSCOPE FOR AQUARIUS  | Jan 20 – Feb 18
Here are a few delightful ways to show some love to yourself today, Aquarius:
Create a sumptuous feast using your favorite ingredients and savor each bite as if it were a form of meditation.
Dive into the world of art, music, or any creative endeavor that ignites your passion. Don't be afraid to make a mess and let your creativity flow.
Consider enrolling in a dance workshop or yoga class, especially one that's new and exciting for you.
Prioritize your well-being by scheduling a session with your therapist.
Visit a museum or art gallery that sparks inspiration within you.
Lose yourself in the pages of your favorite book or spend some reflective time journaling in a beautiful natural setting.
Share quality moments with your best friend, your significant other, or your beloved furry companions.
Write yourself a heartfelt love note, acknowledging all the incredible ways in which you've grown. It's quite possible that your relationship with yourself will undergo a beautiful transformation in the months ahead.
DAILY HOROSCOPE FOR PISCES  | Feb 19 – Mar 20
A reminder during retrograde season, Pisces: it's crucial to ask yourself those uncomfortable questions. Take time to reflect on why you seem to repeatedly attract certain types of people into your life.
Let's be honest here: unavailability is not a desirable trait. So, if you've been fixated on someone who's clearly not available or isn't respectful of your needs, it's time to step back, reevaluate the situation, and redirect your energy toward self-care.
On a lighter note, what's your favorite self-care ritual? It might just be the perfect moment to treat yourself to a soothing spa session and lift yourself out of that funk!