Today's Daily Horoscope For Oct. 25th, 2023 – WEDNESDAY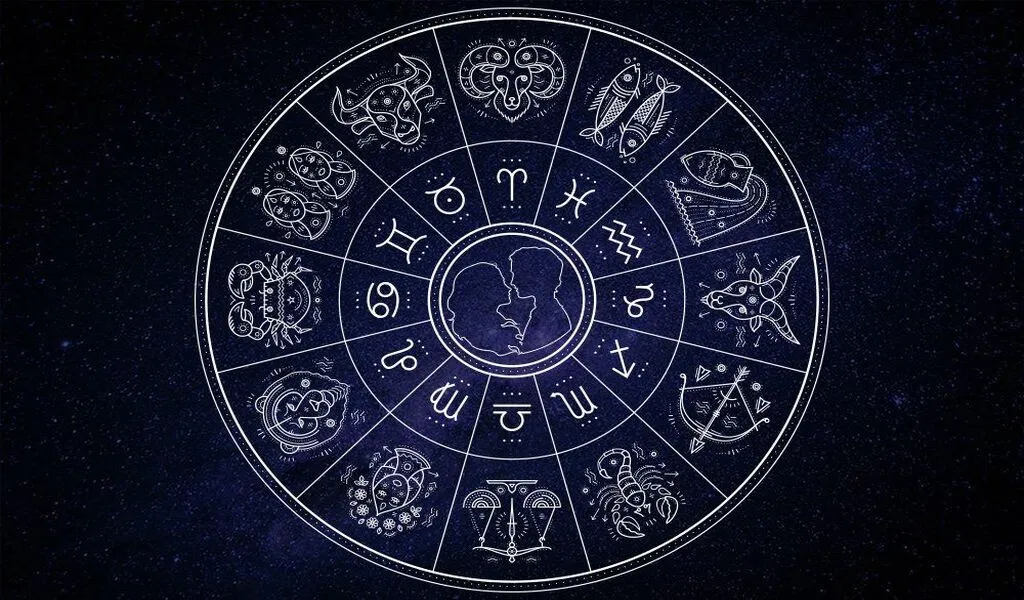 (CTN NEWS) – Daily Horoscope  – How prepared are you for the day? Are you aware of what to look out for? Check out your daily horoscope for October 25th, 2022, below to find exactly what your stars have in store for you!
THE DAILY HOROSCOPE FOR OCTOBER 25th, 2023, IS BELOW
DAILY HOROSCOPE FOR ARIES  | Mar 21 – Apr 19
Your intuitive sense is currently heightened, and it's urging you to take the next step in your personal growth, Aries. This is the ideal moment to make an investment in yourself. Consider enrolling in a course or program that will provide you with a competitive advantage.
If traditional education doesn't align with your path, think about seeking guidance and spending time with a mentor. Their wisdom has the potential to open doors and insights that you can hardly fathom, and the benefits are beyond measure.
Conversely, if you believe you possess valuable knowledge to share with others, contemplate creating a course or workshop. Enlist the support of a trusted friend to help you promote your offerings and reach a broader audience.
DAILY HOROSCOPE FOR TAURUS  | Apr 20 – May 20
The great news is, you're experiencing personal growth beyond your wildest expectations, covering numerous facets of your life. However, your strong desire for efficiency and precision might occasionally clash with others' preferences.
It's advisable to express your requirements and desires in a tactful and considerate manner.
Additionally, with the arrival of Scorpio season, your sensual side is likely to awaken. Embrace a bold approach to fulfilling your desires and focus on meaningful connections. As the cosmic gossip goes, things are about to heat up!
DAILY HOROSCOPE FOR GEMINI  | May 21 – Jun 20
Occupying a position of authority comes with its own set of advantages and disadvantages.
On the one hand, you have the power to effect substantial change and initiate transformative actions. However, your inclination to enforce rules might sometimes make you the less favored individual on the team.
If this scenario rings true for you, exercise patience with your colleagues.
Seek ways to collaborate with, rather than oppose, the team, drawing from a wellspring of compassion. Have faith that those who are actively shaping this fresh reality alongside you will ultimately discover a middle ground for cooperation.
DAILY HOROSCOPE FOR CANCER | Jun 21 – Jul 22
If the pre-eclipse energy has you feeling restless, my apologies on behalf of the celestial bodies, dear Cancer! However, it's essential to recognize that the discomfort you're experiencing serves a purpose.
It's surfacing the hidden, less desirable aspects of your character that are seeking your attention. Embrace everything that's emerging as you make self-care and nurturing a priority. On a side note, your suspicions about a particular individual are likely accurate.
Yet, reacting impulsively won't benefit you in any way at this moment. Practice patience with both yourself and the Universe. The truth will unfold in its own time.
DAILY HOROSCOPE FOR LEO  | Jul 23 – Aug 2
Leo, you've always known that heaven can be found right here on Earth, haven't you?
In the upcoming week, you'll be getting ready for the holiday season in your unique style—meticulously planning your outfits, responding to those coveted party invitations, and radiating positive energy like confetti! Of course, that doesn't mean everything will be flawless.
Minor hiccups might arise in your interactions with friends and strangers. Keep in mind that we're still navigating the eclipse tunnel.
The best course of action is to practice patience with both yourself and others during this time.
DAILY HOROSCOPE FOR VIRGO  | Aug 23 – Sep 22
Why are you allowing the opinions of others to occupy your thoughts and affect you? If you genuinely aspire to succeed as you claim, it's crucial to shed the burden of other people's expectations and discover your true, authentic voice.
In the realm of romantic relationships, you're entering a phase of stability, where you and your partner are working together to manifest the life you've always dreamed of.
The most beneficial action for both you and your partner is to express your needs with clarity. As cosmic chatter goes, the best is yet to come, and beautiful things are on the horizon!
READ MORE: DAILY HOROSCOPE
DAILY HOROSCOPE FOR LIBRA  | Sep 23 – Oct 22
If the universe desires you to undergo a specific experience, it will work behind the scenes to align circumstances for you, guiding you to a particular destination at a precise moment.
Place your trust in this grand plan. Have faith in the timing of all events in your life and in your capacity to bring into reality the life you've always envisioned. Simultaneously, pay attention to any conflicting beliefs that might be obstructing your progress toward your desired path.
Let this be a gentle reminder, dear Libra: you are deserving of all that you've requested. Permit yourself to receive, and embrace your wild, authentic self.
DAILY HOROSCOPE FOR SCORPIO  | Oct 23 – Nov 21
Today, the cards are emphasizing the significance of receiving. Although you may have a strong desire to accomplish everything on your own, it's essential to understand that you can't do it all single-handedly.
Instead, see yourself as a co-creator, a conduit through which divine guidance and assistance can flow.
Additionally, take a close look at your beliefs regarding money. Acknowledge your contributions and assertively request what you rightfully deserve.
If this feels uncomfortable initially, that's perfectly fine. Sometimes, it's necessary to navigate through discomfort to initiate positive changes.
DAILY HOROSCOPE FOR SAGITTARIUS  | Nov 22 – Dec 21
Sagittarius, this week holds the promise of a fresh way of living and a novel mode of self-expression. Embrace thinking outside the conventional boundaries and grant yourself permission to be a bit unconventional.
The world is poised to appreciate your "accidental masterpiece." In the realm of love and romance, things are heating up in anticipation of the upcoming full moon.
The cards suggest that you'll encounter a partner with whom you'll feel both intense chemistry and a profound connection. Don't hesitate to lead with your heart, my dear!
DAILY HOROSCOPE FOR CAPRICORN  | Dec 22 – Jan 19
Capricorn, you've covered all your bases – cleansing every nook of your room, engaging in meditation, aligning your chakras, and documenting your emotions. What more is there to do? The answer is simple: nothing at all, my dear.
Right now, it's time to step away from the relentless pursuit of "doing the work" and grant yourself the freedom to simply exist and breathe.
Remember, there's great wisdom in silence. Allow this tranquility to unveil what you need to learn about your path and purpose.
Additionally, don't be disheartened by the discomfort and challenges you're encountering – they are an integral part of your personal growth journey.
DAILY HOROSCOPE FOR AQUARIUS  | Jan 20 – Feb 18
You don't need to make sense to anyone else, only to yourself. Be attuned to the ways your higher self is directing your movements. Pay attention to the call to co-create with the enigmatic forces both above and below.
In the celestial whispers, it's affirmed: you are joy, you are magic, you are creativity embodied in human form. Don't let your ego self hinder you from taking a courageous step toward the life you've always dreamed of.
DAILY HOROSCOPE FOR PISCES  | Feb 19 – Mar 20
If your financial situation has been turbulent, have faith that a phase of abundance is approaching.
In the cosmic conversations, it's evident that it's time to alter your mindset of scarcity regarding money and resources. Trust that everything you require and desire will manifest at the right moment.
Whether you practice magick or not, crystals can bring positive energy. To mend your relationship with money and unlock the gateway to prosperity, consider adopting fool's gold or pyrite as your personal talisman.