Today's Daily Horoscope For August. 25th, 2023 – FRIDAY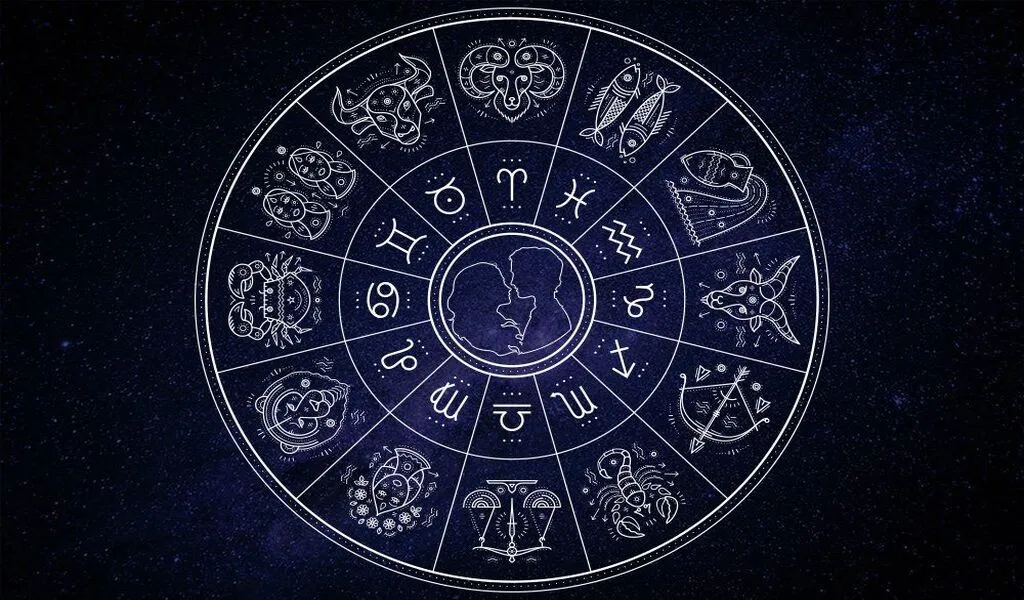 (CTN NEWS) – Daily Horoscope  – How prepared are you for the day? Are you aware of what to look out for? Check out your daily horoscope for August 25th, 2022, below to find exactly what your stars have in store for you!
THE DAILY HOROSCOPE FOR AUGUST 25th, 2023, IS BELOW
DAILY HOROSCOPE FOR ARIES  | Mar 21 – Apr 19
Events unfolded as they did out of necessity, driven by your soul's selection of specific lessons aimed at your personal advancement and self-improvement in this lifetime.
Thus, grant yourself forgiveness, both for your own sake and your historical actions. Direct your attention toward liberating the burdensome energy that has accumulated, achieved through the practices of exercise and mindfulness meditation.
Another method that can offer a plethora of cathartic benefits involves transcribing your emotions onto paper, subsequently consigning the page to the consuming embrace of flames.
DAILY HOROSCOPE FOR TAURUS  | Apr 20 – May 20
Your actions in the past were a response to the need for survival, and there's no need to feel any shame about it, Taurus. Therefore, release the burden of blame and shame as you transition into a state of self-completeness.
Dedicate yourself to embracing and cherishing who you are without conditions, and prioritize your own well-being as you embark on the upcoming phase of your journey.
If you're actively engaged in the process of healing and harmonizing your sacral chakra, establish a connection with the water element. If possible, indulge in swimming and incorporate shades of orange into your day.
Additionally, meditation with citrine and/or orange calcite crystals can offer you significant advantages.
DAILY HOROSCOPE FOR GEMINI  | May 21 – Jun 20
What if we proposed that everything exists precisely as it should and that the current moment is flawless? The tempest has subsided, dear one.
Regard this notion as an affirmation that the turbulence has settled. It's now the moment to release the past wounds and unfounded anxieties that are hindering your progress, while simultaneously welcoming the potential of a life you can collaboratively shape.
You are embraced and safeguarded. Hold within your deepest self the unwavering understanding that the Universe is bolstering you throughout this journey of weaving dreams.
DAILY HOROSCOPE FOR CANCER | Jun 21 – Jul 22
However, your responsibility doesn't extend to guaranteeing everyone's comfort. It's not your role to mold yourself into a universally agreeable form.
Your task is to embody your genuine essence, to present yourself authentically in this vast and challenging realm, dear soul. Here's some wisdom to consider: firmly stand in your truth, without apologies.
The world must adapt its anticipations, Cancer! In matters of your connections with others, express yourself with precision, having faith that those destined to be part of your journey will discover a means to connect on mutual ground.
DAILY HOROSCOPE FOR LEO  | Jul 23 – Aug 2
Shut your eyes and attune within. Shut your eyes, attune within, and recollect. You are already. You already embody all that you search for beyond yourself. You are the Universe in euphoric movement. You radiate as a beam of cosmic illumination.
Throughout this week, regardless of the intensity of your timetable, carve out moments for silence, for tranquility, to observe the inner unfolding. Striking a harmony between your earthly and spiritual aspects is strongly advised during this time.
DAILY HOROSCOPE FOR VIRGO  | Aug 23 – Sep 22
Greetings and a warm welcome to the realm of Virgo season! Let self-doubt be discarded. Now is your moment to embrace an unabashed affection for every facet of your being, to present the most resplendent and dazzling rendition of yourself to the vast world around you!
Your embodiment of a lead character aura might disconcert a few individuals, and that's perfectly acceptable.
Your responsibility isn't to ensure universal comfort. Furthermore, as Mercury retrograde takes its course, individuals from your past might reenter your life.
Indeed, there are unresolved matters at play here, and, contrary to common assumptions, this needn't be regarded as unfavorable.
READ MORE: DAILY HOROSCOPE
DAILY HOROSCOPE FOR LIBRA  | Sep 23 – Oct 22
However, where did the notion of your unworthiness originate, my beautiful soul? Who claimed your inability to achieve all that you've aspired to? The moment has arrived to offer self-doubt as an offering to the fire of transformation.
Summon your courage and present yourself in this vast, challenging world as the most genuine incarnation of your being. If bolstering your confidence is a current pursuit, focus on fortifying your solar plexus.
A series of traditional suryanamaskars could prove immensely beneficial. Additionally, adopting the tiger's eye as your protective charm is a strongly recommended endeavor during this period.
DAILY HOROSCOPE FOR SCORPIO  | Oct 23 – Nov 21
It's unsettling, isn't it? Unsettling to embrace the stillness, to lovingly regard the aspects of yourself that ache to be acknowledged. But go ahead, Scorpio.
Settle into that quietude and attentively perceive what's longing to be acknowledged within you, what your inner realm is revealing to you in this instance. Through illuminating the beacon of consciousness, you'll initiate a transformative change of perspective.
DAILY HOROSCOPE FOR SAGITTARIUS  | Nov 22 – Dec 21
Abundance is boundless. Let us emphasize: abundance is ceaseless. Reflect on this if you've been clutching your material belongings too tightly, Sagittarius.
Today, your spiritual guides nudge you to slightly ease your grasp. Shift your focus from 'scarcity' to 'plenty'. An affirmation from Louise Hay to echo: "My visions are grand, and I wholeheartedly embrace even greater positivity into my life."
DAILY HOROSCOPE FOR CAPRICORN  | Dec 22 – Jan 19
During this week, you're embracing a touch of daring and a dash of playfulness. You're inclined to embrace risks you hesitated to undertake previously.
Yet, consider this, Capricorn: our reluctance often trails behind us whenever we venture beyond familiarity. Thus, watch the oscillations of your restless thoughts, but ensure they don't triumph over you.
Your elevated self stands ready to support you as you journey into uncharted territories, uncovering the concealed treasures of your soul.
DAILY HOROSCOPE FOR AQUARIUS  | Jan 20 – Feb 18
Change and evolution are inevitable as time progresses. Within the material world, impermanence is woven into our existence. Yet, amid this flux, what you hold gratitude for today are the steadfast elements that endure.
Your constants, who serve as poignant reminders that home is a sentiment and consistently evoke a smile on your lips.
Consequently, embracing your domestic facet will emerge as a significant theme this weekend. Ponder revamping your environment in a manner that resonates with your intuition.
Additionally, create art, infuse your space with the essence of flowers, and breathe life into your surroundings by introducing vivid and radiant
DAILY HOROSCOPE FOR PISCES  | Feb 19 – Mar 20
If the alluring offer before you captures your attention, it's for good reason. Take a mindful approach to perusing the offer documentation, especially given the prevailing retrograde season.
Equally important, take a moment to ponder: "What benefits do I stand to gain?" As you look to the week ahead, your focus shifts toward tending to your body's requirements. Maintain your commitment to self-care and the nurturing you currently seek.
Embrace nutrient-rich foods, give prominence to movement meditation, and ensure you enjoy a full, uninterrupted eight hours of restful sleep. And here's an additional note: steer clear of detrimental individuals and environments that drain your positivity.