Today's Daily Horoscope For August. 24th, 2023 – THURSDAY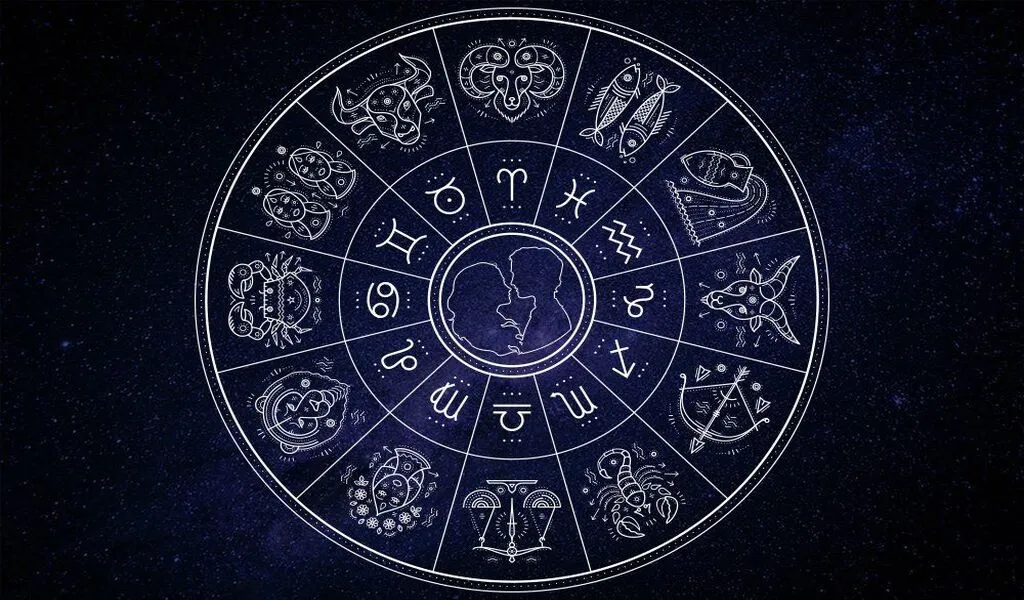 (CTN NEWS) – Daily Horoscope  – How prepared are you for the day? Are you aware of what to look out for? Check out your daily horoscope for August 24th, 2022, below to find exactly what your stars have in store for you!
THE DAILY HOROSCOPE FOR AUGUST 24th, 2023, IS BELOW
DAILY HOROSCOPE FOR ARIES  | Mar 21 – Apr 19
Oh no! Mercury is up to its mischievous tricks once again, wreaking havoc in your personal affairs. However, there's a perspective to consider: the Universe grants us what we truly need, not necessarily what we desire.
Occasionally, even disorder plays a role in the emotional release we must experience. Embrace the current events in your external world as an opportunity to evaluate your interactions with others.
Identify which relationships might require some nurturing. Embracing reality as it presents itself (rather than how you wish it to be) will emerge as a remarkable strength during this phase, bringing about a positive transformation.
DAILY HOROSCOPE FOR TAURUS  | Apr 20 – May 20
Let go of the constant thinking. Release it from your mind and navigate back to your heart's center. Watch the flow of your breath as it moves through your being, guiding you to the magnificent present moment.
Remember, everything is unfolding as it's meant to, and circumstances are aligning in your favor, even if the external world seems to suggest otherwise.
Therefore, offer up a heartfelt prayer to your spiritual allies, accompanied by a tune of surrender echoing within you. Here's a celestial whisper: you're fully prepared to immerse yourself in the realm of miracles, you free-spirited soul!
DAILY HOROSCOPE FOR GEMINI  | May 21 – Jun 20
While those around you are caught up in complaints about Mercury's retrograde motion, your creative essence is shining brightly. Take note of those brilliant ideas that are flowing in—ideas that could be worth a fortune.
There's a sense in the air that you're destined to enact significant change, dear Gemini!
In this light, you might also feel compelled to connect with both old and new friends. It's time to gather your tribe, collaborate on artistic endeavors, compose harmonious melodies, and jointly envision a fresh reality.
But do keep in mind, not everyone will be on the same wavelength due to the cosmic turbulence prevailing. It's a good moment to practice patience and understanding with those in your midst.
DAILY HOROSCOPE FOR CANCER | Jun 21 – Jul 22
The concept of codependency is making its presence felt as a prominent motif in your life, Cancer. However, it's likely you were already aware of this without any external validation.
Pause for a while. Reflect on the past wounds that are reemerging presently, and consider the lessons they are prompting you to transform within yourself.
A gentle reminder: you are already a person of immense wholeness and entirety. Your intrinsic worthiness deserves to be cherished exactly as you are, radiantly beautiful.
DAILY HOROSCOPE FOR LEO  | Jul 23 – Aug 2
Announcement, Leo: Your healing phase has commenced! Right now, you're dedicating time to nurture your inner child, deriving joy from self-nurturing, establishing healthy limits, embracing tranquility, and forging a connection with the elemental forces.
This is the genuine essence of harmony with the natural world, exquisitely beautiful.
If embarking on a wilderness expedition isn't viable currently, contemplate adopting the role of a plant caretaker. And here's a celestial tidbit: crafting your personal concoctions and elixirs during this period comes with a high endorsement from the cosmic assembly!
DAILY HOROSCOPE FOR VIRGO  | Aug 23 – Sep 22
Embrace it all. Embrace the ambiguity with fervor, as you would an intense, untamed love affair. Embrace the mayhem and disorder in the same passionate manner. In this process, release the urgency to pinpoint absolute solutions.
Understand that you are in the midst of healing, expanding, maturing, and blossoming into the very embodiment of the self you envisioned long ago.
Throughout this voyage towards completeness, hold onto the knowledge that solitude is not your companion—never have you been alone. The very same energies that presented challenges in your path are also orchestrating the arrival of the support necessary for your triumph!
READ MORE: DAILY HOROSCOPE
DAILY HOROSCOPE FOR LIBRA  | Sep 23 – Oct 22
The choice is yours: continue with the game of uncertainties, or take a straightforward approach by sharing your truths and expressing your desires openly. Dare to be direct and communicate your needs within the context of the existing relationship.
The universe is providing you an opportunity to dismantle any illusions that linger and construct a fresh life grounded in shared trust and admiration.
Moreover, prepare to be stirred by waves of creative inspiration. Release the urge to rationalize the unconventional concepts emerging from your subconscious.
Embrace your untamed spirit, liberate yourself, and cast aside the societal norms that were bestowed upon you. Give yourself permission to be unconventional, unbridled, and rule-defying.
DAILY HOROSCOPE FOR SCORPIO  | Oct 23 – Nov 21
However, Scorpio, the concept of being tamed doesn't align with your essence. You're an untamed and liberated soul, incarnated to authentically express yourself in this vast world.
Embrace your unadulterated self without hesitation, fearlessly stepping into the realm of existence. It's evident that you're prepared to attract a partner who will wholeheartedly embrace your true nature and love you unconditionally.
If you're navigating the initial phases of a relationship or even cultivating a friendship, prioritize communication. Articulate your truths with utmost clarity. Your candidness will lay the cornerstone for a strong relationship, one that will continuously flourish alongside your growth.
DAILY HOROSCOPE FOR SAGITTARIUS  | Nov 22 – Dec 21
Might it be that Spirit's intention isn't punitive, but rather a revelation of what no longer resonates with your authenticity? Pause for reflection. Acknowledge what no longer aligns with your genuine self, and release it with an air of elegance and thankfulness.
Yet, view the current unfolding not as a deprivation, but as a chance to beckon forth what genuinely resonates with your aspirations and merits.
DAILY HOROSCOPE FOR CAPRICORN  | Dec 22 – Jan 19
Your emotions are valid as they are, Capricorn. No requirement exists to dissect the inner turmoil for logical explanations. Embrace the revelations from your internal realm with open arms, devoid of criticism.
Recognize that, in due course, you'll unveil the concealed wisdom within this circumstance.
A gentle nudge: solitude might not be the optimal choice presently. Your soul family's affection, motivation, and backing are indispensable. Connect with those who provide a sense of security and comfort, nurturing the relationships that uplift you.
DAILY HOROSCOPE FOR AQUARIUS  | Jan 20 – Feb 18
Aquarius, imagine if your wiser self could convey a single message: 'You're on track, precisely where you're meant to be.' Release the mental chatter, along with the flood of inquiries.
By revisiting that serene core within, the answers you yearn for will come into focus. If your queries involve others, temporarily release your anticipations. Realize that everyone is grappling with their own challenges, unburdening you from the weight you've been carrying.
DAILY HOROSCOPE FOR PISCES  | Feb 19 – Mar 20
However intricate it may seem, Pisces, the solution boils down to a simple concept: infuse 'joy' back into the equation. Reflect on this question while sipping your morning latte:
"How can I invite more lightness and radiance into my life?" Your higher self has some suggestions to offer:
Give your best friend a call and indulge in some therapeutic silliness.
Prepare a special meal at home or treat yourself to a delightful outing at your preferred restaurant.
Participate in a healing circle or join a yoga session.
Meditate beside the ocean, observing the rhythmic dance of the waves.
Engage in artistic expression purely for the pleasure it brings, devoid of any other motive.