Enhancing Your Travel Experience in Thailand: 5 Valuable Lessons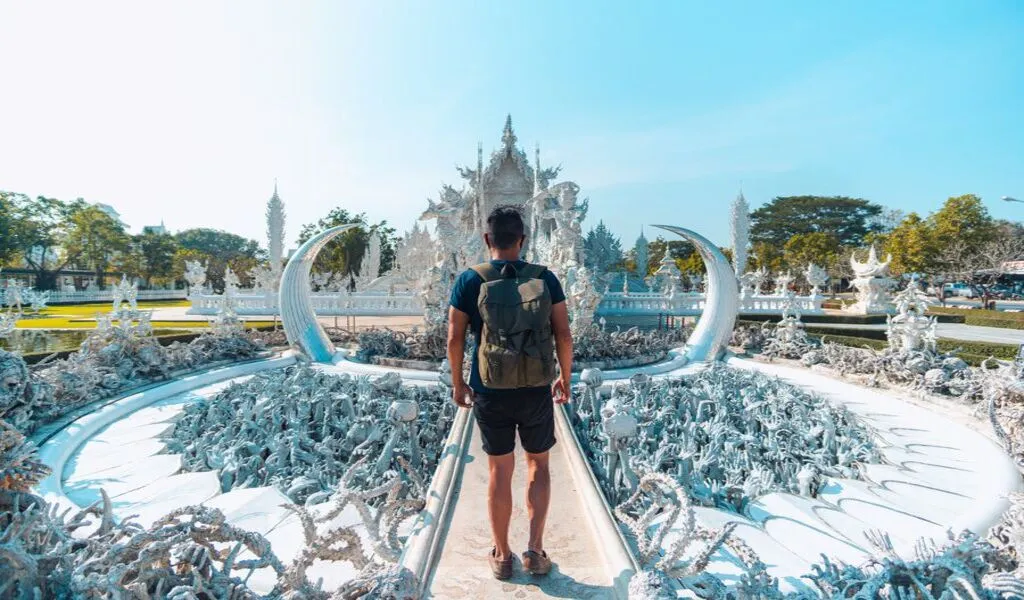 Thailand is a popular destination for tourists of all ages because of its breathtaking beaches, extensive cultural history, and energetic towns. However, in your 30s, you have a special chance to discover this lovely country with a combination of young excitement and a dash of experience. This post will explore five important lessons that can improve your 30-something travel experience in Thailand.
Lesson 1: Embrace the Local Culture
Thailand is a place rich in traditions, where old traditions coexist peacefully with contemporary lifestyles. Take the time to fully immerse yourself in the local culture as a traveler in your 30s. Participating in Thai traditions can be life-changing. There are numerous possibilities to learn more about this fascinating culture, from taking part in traditional Thai dance classes to studying Buddhism at a nearby temple.
Stat: Over 41,000 Buddhist temples may be found in Thailand, providing tourists with many opportunities to learn about this significant facet of Thai culture.
Consider traveling to Thailand during one of the various festivals to really experience the local culture. The Thai New Year, Songkran, is celebrated in April with frolicking water fights and customary rituals. Thousands of brightly illuminated lanterns are released into the night sky during the Loy Krathong Festival of Lights in November. These celebrations provide a special opportunity to interact with Thai people and learn about their customs firsthand.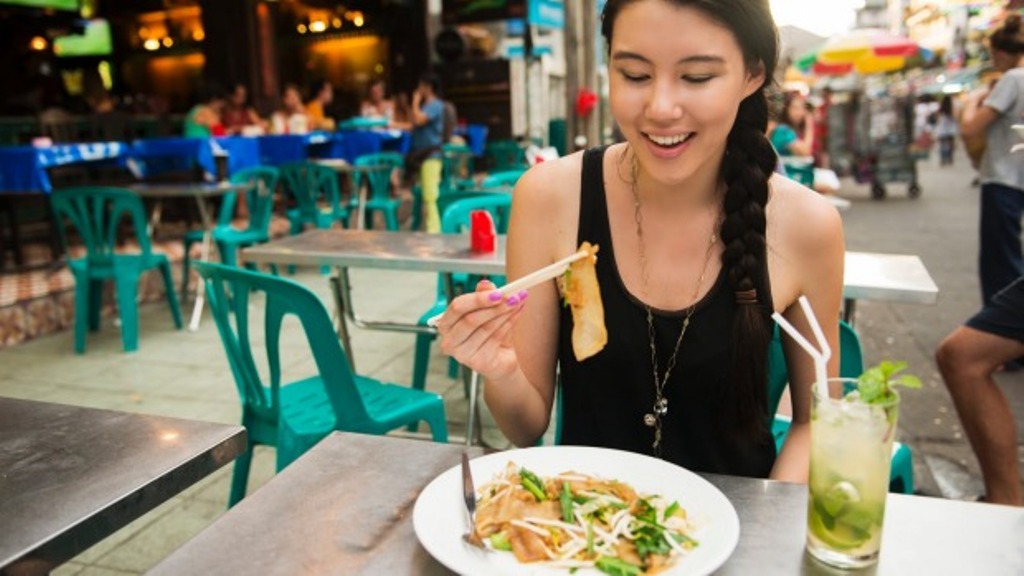 Lesson 2: Savor Authentic Thai Cuisine
Thai food is recognized throughout the world for its wonderful flavors and fragrant dishes. Don't pass up the opportunity to experience local street cuisine and lesser-known specialities, even though you might be enticed by things you're used to eating like Pad Thai and green curry. One of the pleasures of your trip can be this culinary journey.
Stat: The street food culture in Bangkok is so well-known that CNN named it the "Best Street Food City" in 2016.
Make eating like a native a priority. To sample meals like Khao Pad (fried rice), Som Tum (spicy green papaya salad), and Tom Yum (hot soup), visit lively markets and street stalls. Don't be afraid of heat; Thai food frequently uses chili peppers to give it its distinctive kick.
To understand the secrets of Thai cookery, think about enrolling in a cooking class. It's not only entertaining, but it also teaches you a skill that you can use at home to replicate Thai cuisine's flavors.

Lesson 3: Explore Beyond the Tourist Hotspots
Despite the undeniable allure of well-known locations like Bangkok, Phuket, and Chiang Mai, your 30s are the ideal time to travel off the beaten path. Investigate obscure towns and villages to find undiscovered attractions and genuine Thai experiences. If you want a break that is more serene and less crowded, go to destinations like Pai in Northern Thailand or Railay Beach in Krabi. While exploring new places in your 30s, it's essential to seek out must-visit destinations that offer unique experiences beyond the usual tourist hotspots. These off-the-beaten-path gems can enrich your travel journey, providing a deeper connection to the local culture and a greater sense of adventure.
Stat: Each of Thailand's 77 provinces has its own distinct charm and attractions.
You may enjoy a relaxed atmosphere in Pai while being surrounded by lush mountains, hot springs, and waterfalls. Only reachable by boat, Railay Beach offers breathtaking limestone cliffs, pristine waters, and top-notch rock climbing options. These less well-known locations offer an opportunity to disconnect from the daily grind and reconnect with Thailand's natural beauty.
A look into local culture can also be obtained by traveling through rural Thailand. You'll come across hospitable locals, see how traditional farming is done, and perhaps even get the chance to stay at a homestay where you can get a taste of authentic Thai hospitality.

Lesson 4: Prioritize Wellness and Adventure
The decade of your 30s is the perfect time to establish a balance between leisure and exploration. Take advantage of yoga retreats and the famed Thai massages to refresh your body and mind. Thailand has exciting adventure activities available, including water sports, rock climbing, and jungle hiking.
Stat: The Similan Islands, which are renowned for their colorful coral reefs and diverse marine life, are one of Thailand's most breathtaking diving locations.
Think of doing some yoga at sunrise on the beach or in the middle of a gorgeous jungle. There are many different styles and degrees of yoga retreats available around the nation to fit your interests. These retreats not only provide you an opportunity to enhance your physical and mental health but also foster serenity in the midst of Thailand's breathtaking natural beauty.
Thailand has a wide range of exhilarating activities for those who are seeking adventure. Explore the vibrant coral reefs in the Andaman Sea while swimming with exotic fish. In Railay, you can try your hand at rock climbing, or in the northern rainforests, you can go zip-lining through the treetops. These activities will not only get your heart racing but also help you get closer to Thailand's breathtaking natural scenery.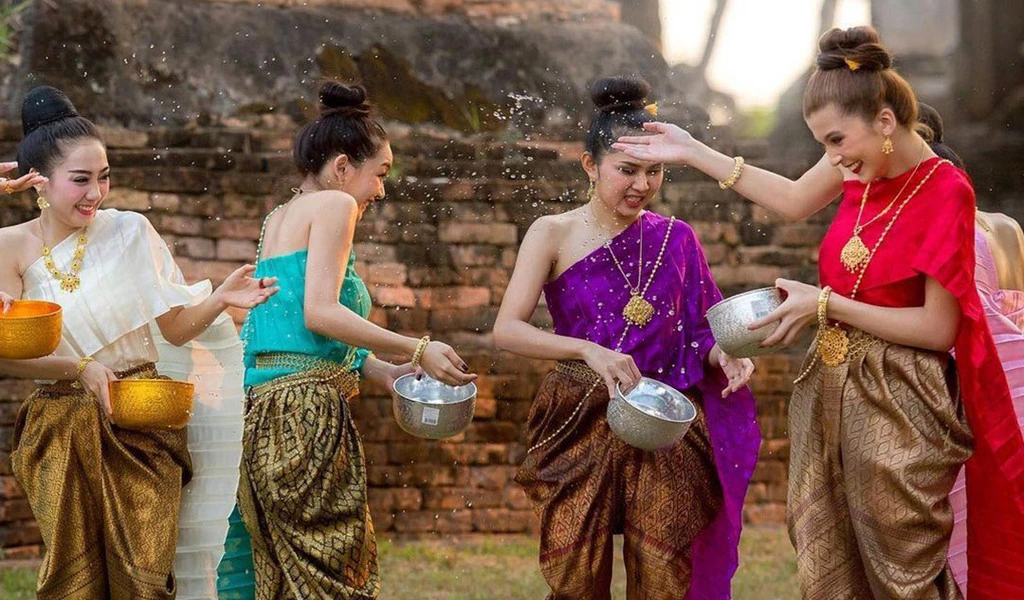 Lesson 5: Connect with Locals
Getting to know the locals might enhance your trip experience. Making connections with Thai people can provide a distinct perspective on the nation, whether it be through a talk with an amiable tuk-tuk driver or participation in a community project. A few simple Thai phrases might help you connect with people and create deep conversations.
Stat: One of the friendliest places for tourists to visit is Thailand, where the locals are known for their gracious hospitality.
Think about taking part in volunteer or eco-tour opportunities that let you give back to the places you visit. You can participate in initiatives to improve living conditions in rural areas, teach English to local kids, or assist with conservation activities. These encounters not only make your journey richer, but they also have a good influence on the locations you go.
Conclusion
Remember that it's not just about the places you see, but the experiences you have, as you start your adventure in Thailand in your 30s. Prioritize wellness and adventure, embrace the culture, appreciate the cuisine, travel beyond the popular tourist destinations, and mingle with the locals. These five worthwhile tips will not only improve your travels but also leave you with enduring memories of this fascinating nation.
Prepare yourself for a voyage that will give you a deep appreciation for Thailand and the fantastic experiences it has to offer by packing your bags, purchasing your tickets, and getting ready to depart. The best time to seize the day and make the most of your stay in the Land of Smiles is when you're in your 30s. Discovering the warmth and beauty of Thailand will provide you with an unforgettable travel experience.